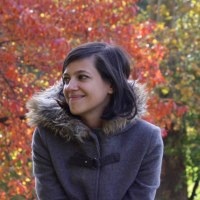 Felicitas Sánchez
Studio 20 2016
Job: User Advocate at Quartz
Location: New York, NY
Hometown: Buenos Aires, Argentina
---
What I Do Now
I focus on user experience research, usability and quality assurance. I test products and features before they are released to ensure they meet usability standards and conduct studies on how people use our existing and forthcoming product, to aid the design and development process.
Before Studio 20
I was a street reporter for a national newspaper in Argentina
During Studio 20, I worked directly with…
Fusion, Quartz
Final Project Partner
Quartz
Problem I helped solve…
I helped Quartz design an analytics dashboard for their data visualization platform Atlas.
Professional hops since graduating…
I graduated from Studio 20 with a job offer from Quartz.