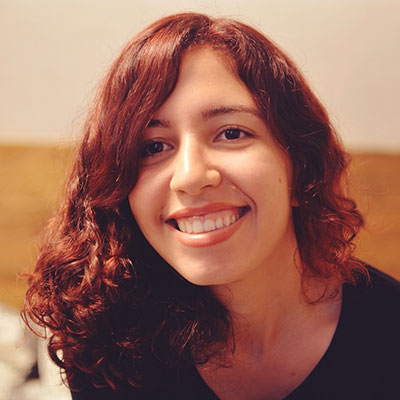 Fernanda Braune-Brackenrich
Studio 20 2016
Job: Associate Video Journalist at The New York Times
Location: New York, NY
Hometown: Rio de Janeiro, Brazil
---
What I Do Now
I am part of the Snapchat Discover team. I pitch video stories for the channel and edit the ones that are approved.
Before Studio 20
I came to Studio 20 right after college. While I was in college, I interned with Reuters TV and The UN.
During Studio 20, I worked directly with…
Fusion, The Financial Times
Final Project Partner
The Financial Times
Problem I helped solve…
I researched vertical content: how to make it and how to introduce it into the newsroom's workflow.
Professional hops since graduating…
I graduated in December 2016. Three months later I got the job at The Times.
Why Studio 20
Studio 20 was right for me for so many reasons, but mostly because it completely changed my view about journalism. I have a much broader perspective now about what it means and how crucial it is to cooperate with different desks at the newsroom. Studio 20 also gave me the opportunity to meet many media professionals, through the Speaker Series, and it really made me love journalism and see it not only as a job, but as a way of life.