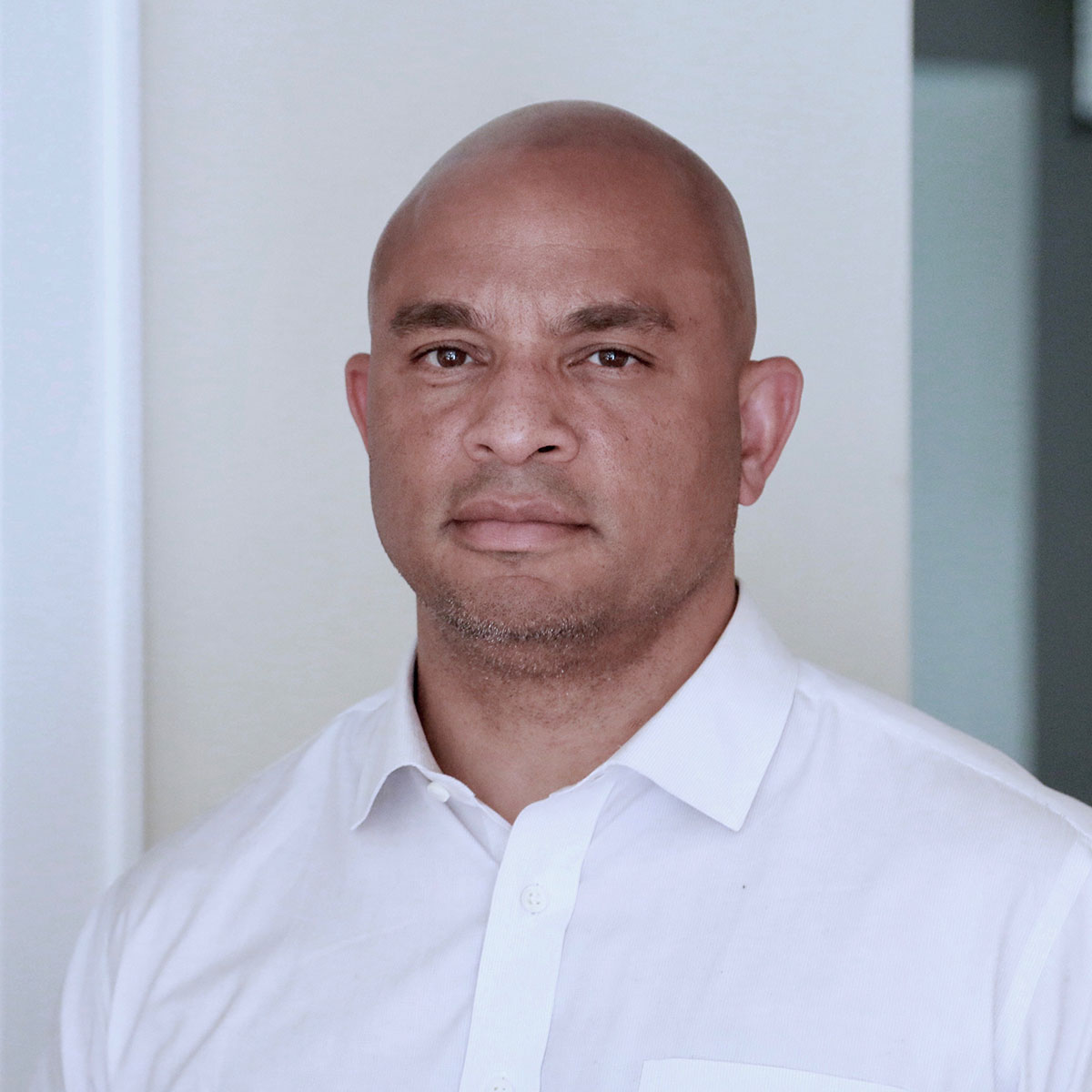 Jason Samuels is a tenured professor of journalism at NYU and a news and documentary executive producer with more than 25 years of Emmy Award-winning experience working in the network and cable television industry.    
Jason currently serves as a senior executive producer and consultant at Black Entertainment Television/Paramount, where he has developed and led the production of a slate of award-winning original primetime news specials, documentaries and docuseries including: State of Our Union: Vice President Kamala Harris, Dream Team: Birth of the Modern Athlete, Black + Iconic: Style Gods, Stay Woke: The Black Lives Matter Movement, Smoke: Marijuana and Black America and Through the Fire: The Legacy of Barack Obama.
Most recently, in 2023, Jason created the primetime newsmagazine series America in Black, a co-production of Black Entertainment Television and CBS News. This groundbreaking original series features investigative reports, human interest stories and profiles reported by a team of award-winning anchors and correspondents including Gayle King, Jerica Duncan, Ed Gordon, Wesley Lowery, Michelle Miller, James Brown and others.
In 2019 Jason produced the independent feature-length documentary A Kid From Coney Island (Netflix) with co-producers Forrest Whitaker, Nina Yang Bongiovi and executive producer Kevin Durant. A Kid From Coney Island premiered at the Tribeca Film Festival.  
Jason joined BET/Paramount from HBO, where he was a senior segment producer for the Emmy Award-winning newsmagazine Real Sports with Bryant Gumble.
Before HBO, Jason worked as a long-form producer at CNN where he developed, wrote, produced and directed the acclaimed primetime documentaries: Obama Revealed, Silicon Valley: The New Promise Land and Unwelcome: The Muslims Next Door.
Samuels also spent several years as a senior producer at ESPN and ABC News World News Tonight where he developed and managed the first original digital network newscast.
As a long-form producer at NBC News from 1995 to 2006, Samuels wrote, produced and directed several original award-winning documentaries – most notably A Pattern of Suspicion. This groundbreaking data-driven examination of racial profiling was awarded several of the most prestigious prizes in broadcast journalism including an Alfred I. duPont-Columbia University Award, an RTNDA-Edward R. Murrow Award and an Investigative Reporter and Editor Award.
During his career in broadcast journalism Samuels has worked with many of the most experienced and accomplished news anchors in the industry including Bryant Gumble, Soledad O'Brien, David Muir, George Stephanopoulos, Gayle King, Jericka Duncan, Jake Tapper, Maria Shriver, Charles Gibson, Michelle Miller and many others. He has produced several interviews at the White House, most recently with Vice President Kamala Harris in 2023. 
Samuels earned his Bachelor of Arts degree in English from Tufts University and his Master of Journalism degree from the University of California at Berkeley. He began his journalism career as a news writer and producer at WCVB-TV in Boston.