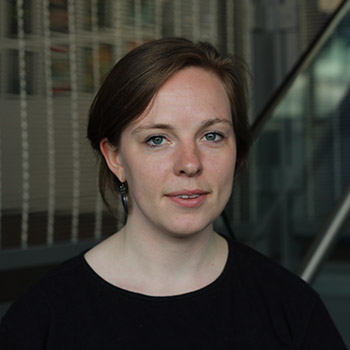 Madeline Welsh
Studio 20 2015
Job: Associate Editor at The Guardian Mobile Innovation Lab
Location: New York, NY
Hometown: Sudbury, MA
---
What I Do Now
I work in a small collaborative team to test new formats for mobile storytelling. I keep track of how each experiment did and write up the experience for the journalism industry.
Before Studio 20
After college, I moved to Cairo, Egypt where I was Assistant Editor at the Cairo Review of Global Affairs.
During Studio 20, I worked directly with…
The Guardian, Storyful
Final Project Partner
Nieman Lab
Problem I helped solve…
In Fall 2015, Nieman Lab was looking to launch a new subsite of the main website, called Mobile Majority, to focus, appropriately, on the importance of mobile to news. My project was to create a content and distribution strategy for the new subsite.
Why Studio 20
I sat in on a Studio 20 class before making the final decision to apply. I was already pretty much sold based on what I had read on the website, but coming to class was a clincher. In class, the discussion I was a part of was so far ahead of anything I had heard before, and students were wrestling with the very problems that in my previous job I had known needed to be solved, but had no idea where to start. From talking to people in the program and seeing the kind of work they were producing, I knew that Studio 20 would give me the skills to do the type of work in journalism I really wanted to do.