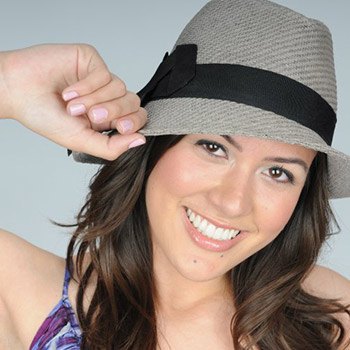 Maria Simpson
Studio 20 2014
Job: Content Curator at Facebook
Location: New York, NY
Hometown: Los Angeles, CA
---
What I Do Now
I help online publishers target their desired audience.
Before Studio 20
I studied Film and Anthropology at UCLA, and did numerous internships, including at The Hollywood Reporter, MTV, IMG, and ICM Partners.
During Studio 20, I worked directly with…
NBC's Today Show, ABC News, E! News, and Entertainment Weekly
Final Project Partner
Entertainment Weekly
Problem I helped solve…
As more people turn to Pinterest for content and curation, I explored how media organizations can engage with them on that platform.
Professional hops since graduating…
I worked at AOL as a trending content fellow, writing social-first content for and about Latinos and Hispanics. I covered everything from hard news to viral videos, and delivered over a million unique visitors to the site in just three months.
Why Studio 20
Practically speaking, Studio 20 offered me more career options. Digital journalism requires many skills. I always thought I would just write or do social media, but now I am able to think about data, A/B testing and UX. Also, the NYU alumni network has proved to be an invaluable tool.