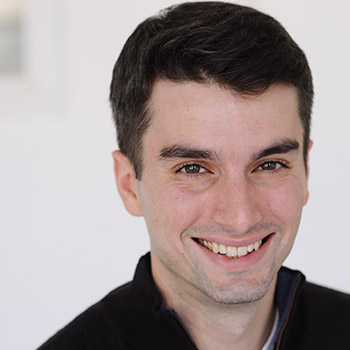 Job: UX Researcher at Google
Location: Oakland, CA
Hometown: New York, NY
---
What I Do Now
I'm a user experience research at Google focusing on news products. I help teams build better stuff by doing research and analysis.
Before Studio 20
I studied Media Anthropology at Wesleyan University, then worked as a preschool teacher.
During Studio 20, I worked directly with…
ProPublica, The New York Times
Final Project Partner
The New York Times
Problem I helped solve…
I did original research on the digital identities and behaviors of young adults: how do they produce and consume news on mobile devices?
Professional hops since graduating…
My Studio 3 project with The New York Times led to an internship and then an entry level position as an analyst – I was eventually promoted to the team lead. I moved from there to Facebook, where I was a user experience researcher, and then to my current position at Google.
Why Studio 20
Studio 20 exposes you to the most significant and challenging questions facing journalism today. The ideas and relationships I found there were incredibly formative.