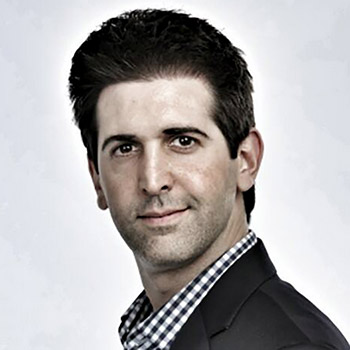 Michael Rothman
Studio 20 2013
Job: Entertainment Reporter at ABC News
Location: New York, NY
Hometown: New York, NY
---
What I Do Now
I run the day-to-day operations of the Entertainment vertical, managing a small team. I also write breaking Entertainment news and conduct interviews.
Before Studio 20
I worked in print and online media.
During Studio 20, I worked directly with…
CNN, Wenner (US Magazine) and ABC News
Final Project Partner
ABC News
Problem I helped solve…
I took live-blogging from hard news and brought it to entertainment reporting, to help the genre adapt to the second-screen phenomenon.
Professional hops since graduating…
I'm starting to manage more as my Editor's role is being elevated to long-term planning for the site and our growing team.
Why Studio 20
I was looking to work on what was coming in media, not what was already here. I got to learn that you can basically do whatever you want, you just have to have a plan, and execute it.