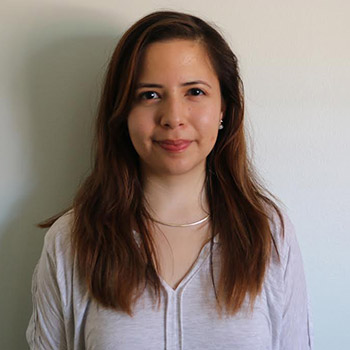 Monica Torres
Studio 20 2014
Job: Content Curator at Facebook
Location: New York, NY
Hometown: Tampa, FL
---
What I Do Now
I work on Facebook's trending team, where I help curate the news you see. I also do internal-facing editorial experiments, but if I talked about them I'd probably disappear.
Before Studio 20
I was an earnest college student.
During Studio 20, I worked directly with…
Data & Society, The Associated Press, ProPublica, WNYC, MIT Technology Review
Final Project Partner
Data & Society
Problem I helped solve…
How do we report on the future? More specifically, how can journalists make the future consequences of big data visible today? My solution was to use science fiction to explain big data's potentially dystopian futures, arguing more broadly that fiction is an underutilized journalistic tool. Here's a future Quartz letter.
Professional hops since graduating…
I was an intern for the New York Times Magazine and an intern at my local alt-weekly, Creative Loafing Tampa. I still volunteer as an editor for The Feminist Wire.
Why Studio 20
No one's got the future of journalism solved, but the program empowers you to think like you could be the one with the answers. Studio 20 took my theories about digital innovation and gave me some of its realities through hands-on partnerships with media organizations. We were trained not only how to think about their problems, but how to effectively communicate our wild solutions to real employers, until they stopped seeming crazy. I will treasure pitching .gifs as a news product to the stony-faced Associated Press forever.