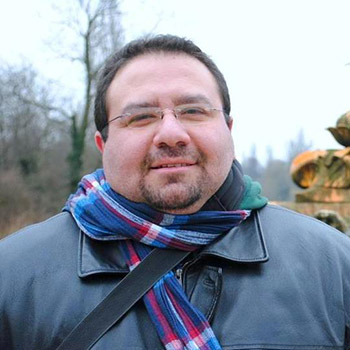 Nasry Esmat
Studio 20 2011
Job: Senior News and Finance Editor at Yahoo
Location: Dubai, United Arab Emirates
Hometown: Cairo, Egypt
---
What I Do Now
I plan strategies, and managing editors and resources to execute editorial plans.
Before Studio 20
I was a journalist
During Studio 20, I worked directly with…
Propublica, Sarmady Telecommunications
Final Project Partner
Mujaz.me, now akhbarak.net
Problem I helped solve…
I created the first social media news page in Egypt, telling news stories by curating social media posts that challenged the official narrative.
Professional hops since graduating…
I was a Senior News Editor at Yahoo Middle East.
Why Studio 20
Studio 20 taught me how to think and how to understand anything related to digital media. It is not just the knowledge and connections I made when I was there, but also the perspective and the mentality that endures. It has allowed us to update ourselves and adapt to the different factors affecting our industry.