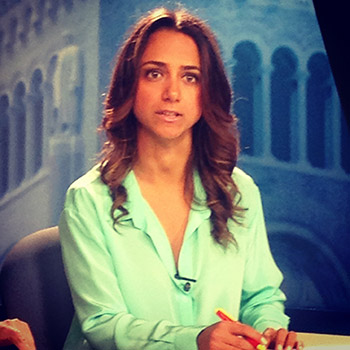 Nuha Abujaber
Studio 20 2013
Job: Corporate Communications & Public Relations at Al Jazeera America
Location: New York, NY
Hometown: Amman, Jordan
---
What I Do Now
I plan and oversee press events, gather and disseminate timely information to press and staff, and compose and edit press releases, company literature, and articles for internal and external use.
Before Studio 20
I worked in different aspects of media at companies such as NBC and MTV, as well as local radio stations.
During Studio 20, I worked directly with…
Time Out New York, CNN, Pando Daily
Final Project Partner
Time Out New York
Problem I helped solve…
I developed a house style for Instagram and Vine to engage and attract followers.
Professional hops since graduating…
I started off freelancing for CNN, and then got a job in PR and communication at Al Jazeera America.
Why Studio 20
I love the fact that it was an extremely progressive program and it combined my two passions: media and innovation