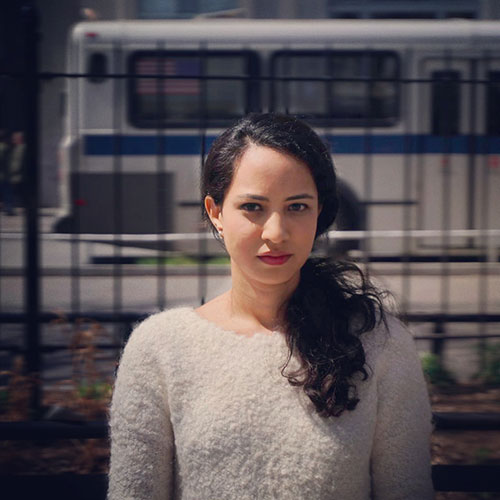 Sanjana Gupta
Studio 20 2017
Location: New York, NY
Hometown: Mumbai, India
---
Before Studio 20
Right out of college I applied for an internship at Conde Nast Traveller India, and though I was hoping for a job with the magazine, I got hired by the digital team instead, which turned out to be a lucky break for me. Their site was going through a revamp, so I learnt a few years of digital skills in a few months, and took those with me to Spenta Multimedia, where I wrote copy for corporate and non-profit websites; Haiku Hospitality, where I helped them build a database of their offerings and put together newsletters; and Times Internet Limited, where I wrote health-related content and managed the health vertical's social media accounts. I also did a brief stint with Wellthy Therapeutics, a start-up that is building a chatbot to tackle Type 2 diabetes, where I was introduced to product design, AI and start-up culture.
During Studio 20, I worked directly with…
The Wall Street Journal, Facebook
Final Project Partner
Facebook
Why Studio 20
I was looking for a master's program with a digital focus, and this was one of the very few available. Studio 20 was right for me in every way – it gave me basic competencies in everything digital, but let me specialize in the things I was interested in. The program had a project-based approach, and I took on multiple project management roles over the course of the three semesters. Managing teams of people as we developed and executed digital projects helped me grow both personally and professionally. I also appreciated the diversity of the student body, both in terms of the skills and experience they brought to the program, and the different ethnic and cultural backgrounds people came from.
What my specialties are
Project management, web development, product design, UX, data analysis, all with my digital thinking hat on