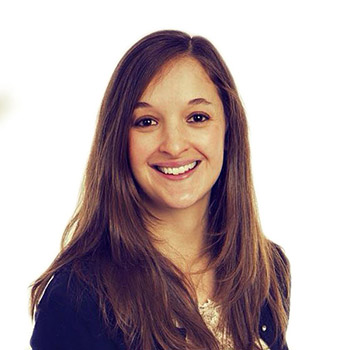 Sarah Bourassa
Studio 20 2014
Job: Lifestyle Associate Social Media Editor at HuffPost
Location: New York, NY
Hometown: New York, NY
---
What I Do Now
I manage HuffPost's lifestyle social media accounts and help brainstorm editorial content based on social trends and performance.
Before Studio 20
I was a marketing coordinator for a law firm.
During Studio 20, I worked directly with…
Fast Company, HuffPost, ProPublica
Final Project Partner
HuffPost
Problem I helped solve…
We experimented with how short-form videos interact with social media to establish mobile engagement, brand awareness and a consistent voice.
Professional hops since graduating…
I was a digital features intern at Today.com, editorial/social intern for Food.com and social media fellow for HuffPost Healthy Living.
Why Studio 20
Studio 20 allowed me to combine my passion for traditional journalism with emerging digital trends. What better place to do it than the media capital of the world, NYC!