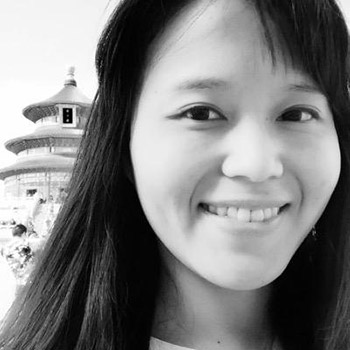 Silva Shih
Studio 20 2012
Job: Data Editor at The Financial Times
Location: Beijing, China
Hometown: Taipei, Taiwan
---
What I Do Now
I am the first Data Editor at FTChinese.com. I create charts and interactive features for the site.
Before Studio 20
I was a beat reporter for a magazine in Taiwan, covering entrepreneurship, the FMCG market, and the higher education industry.
During Studio 20, I worked directly with…
The Guardian, Quartz
Final Project Partner
Quartz
Problem I helped solve…
I explored how to display data visualization on mobile platforms effectively.
Professional hops since graduating…
I went back to Taiwan right after graduation and became a Digital Editor at Taiwan's Commonwealth Magazine, sifting through online production and digital news products. I accomplished several award-winning projects there. I also taught data journalism and multimedia storytelling at colleges in Taiwan, passing the latest trends of journalism to college and graduate students.
Why Studio 20
Technology is changing the landscape of journalism, but no one knows where technology is leading us. Jay, Clay and Mitch led a very vibrant conversation on these topics, preparing us to think like real disrupters. Plus, you will meet the most innovative minds in class. You will have a lot of chances to discuss (over wine and snacks) what matters to the future of journalism, and make it happen at the same time.