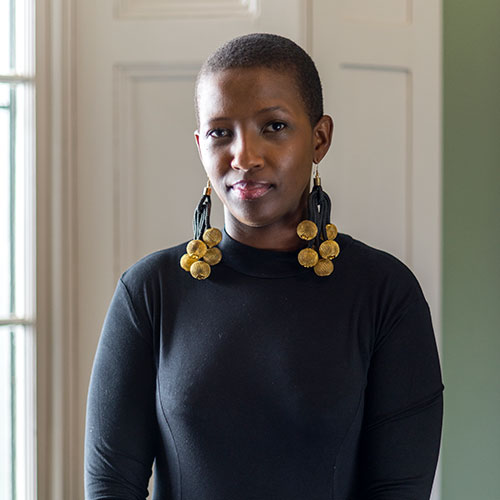 Tando Ntunja
Studio 20 2012
Job: Lecturer: Media Studies at University of Cape Town
Location: Cape Town, South Africa
Hometown: Butterworth, South Africa
---
What I Do Now
I am a full-time lecturer at UCT's Centre for Film and Media Studies. A lot of my teaching is currently in mobile web design, open data use for developmental purposes including citizen empowerment, multimedia production and the use of indigenous languages in the mobile web space in South Africa – all mainly in the realm of ICT4D (Information Communication Technology for Development).
Before Studio 20
I worked as a radio news journalist for our country's public broadcaster, the South African Broadcasting Corporation (SABC). I produced radio news content in English and isiXhosa in a regional newsroom whose content was nationally syndicated across a number of the SABC's platforms, including Umhlobo Wenene, SAfm, Radio 2000, Lesedi Fm, Metro fm and others.
During Studio 20, I worked directly with…
Guardian US, Russell Simmons' Global Grind, Reboot, Safe Horizon
Final Project Partner
Safe Horizon
Problem I helped solve…
I explored ways of involving clients of non-profit organizations in the news conversation by making them self-publishing multimedia storytellers.
Professional hops since graduating…
I went back to the public broadcaster, the SABC, but joined the Digital News division this time. Within a few months of being there, I was poached by a commercial talk radio station – Radio 702 – to help start up their digital content division there.Working on an 'innovation section' within a legacy environment had its share of challenges, nonetheless, in the context of an overwhelmingly conservative and risk-averse South African media landscape. Within a year and a half, we achieved being ranked the No. 3 radio brand website in South Africa. I also had the opportunity to work with some of South Africa's more recognisable talk media personality brands including John Robbie, Redi Tlhabi and Stephen Grootes. My work was done, and I needed to move on toward pursuing my research and entrepreneurial interests.
Why Studio 20
Studio 20 helped me appreciate how trivial it is for us to focus on labels like "I'm a journalist: I ONLY write!" or "I'm a camera person: I ONLY shoot!". In truth, no one cares: what matters are two things: (1) what you can do tangibly, in terms of hard skills and (2) what value you can bring either to any one organization, client or society for whatever end there is in mind.