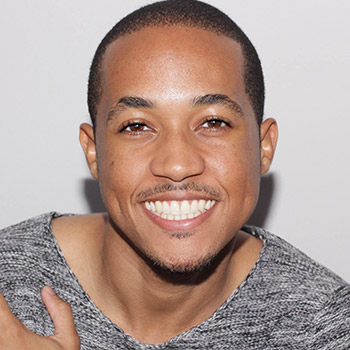 Trent Jones
Studio 20 2014
Job: Blogger – Self-Employed (TriniTrent.com)
Location: New York, NY
Hometown: Tacarigua, Trinidad and Tobago
---
What I Do Now
I publish weekly podcasts called Trini Trent Radio, addressing sex, sexuality, gender, race, society and culture issues. On Trini Trent TV, my YouTube series, I tackle primarily pop culture topics.
Before Studio 20
I spent several years bouncing between legacy and digital media companies. Directly preceding my start at Studio 20, I ran my music site, TheLavaLizard.com, which has since been rebranded as TriniTrent.com
During Studio 20, I worked directly with…
ProPublica, MIT Technology Review, Guardian Media Limited/CNC3
Final Project Partner
CNC3 News
Problem I helped solve…
I explored ways media organizations in developing countries that never fully adapted to the web can use Instagram to engage people who are skipping desktops and turning to mobile as a source of news.
Professional hops since graduating…
I worked as an editorial fellow at The Root.
Why Studio 20
Studio 20 gave me opportunities that simply don't exist in my country. I learned a range of new skills and my worldview has been expanded.