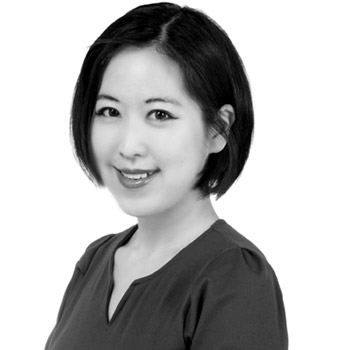 Yoo Eun Lee
Studio 20 2012
Job: Multi-Channel Network team member at CJ E&M
Location: Seoul, South Korea
Hometown: Seoul, South Korea
---
What I Do Now
A few years ago, CJ Entertainment and Media (E&M) launched their Multi-Channel Network (MCN) business to generate creative contents with independent Youtube video creators. I work with international content creators, global partners and the company's own content creation team, in order to incubate, gather, promote, fund and collaborate with more YouTube video creators.
Before Studio 20
I started my career working for English media based in South Korea, mostly handling typical international news. Then, after joining as an editor for a new media website, I got more serious about new media — not only the concept, but how to actually realize it in the typical media landscape.
During Studio 20, I worked directly with…
The Guardian
Final Project Partner
Global Voices
Problem I helped solve…
I created tool kits and video templates for citizen journalists, teaching them how to package existing content into news clips.
Professional hops since graduating…
My Studio 3 project was about users' video creation and that's exactly the area that my career has evolved into. After graduating from Studio 20, I started working as a producing director of one news talk show where I got familiar with typical video content production. Now I work for Asia's top MCN division, which has hundreds of video creators. It is inspiring to incubate, promote and collaborate with users own video channels and video contents.
Why Studio 20
Fail Fast! was one of the most popularly used phrase in many classes in the Studio 20. The spirit of creativity, experimentation and quick response skills are the qualities I acquired through working for so many innovative projected executed at Studio 20.