Mentorship Program
Welcome to the mentorship page for NYU Journalism's Global & Joint Program Studies.
We believe that our students will benefit greatly from relationships with outstanding journalists as they seek to create their own paths. We view this mentorship program as a valuable tool to help our students connect with accomplished professionals for advice on their journalism education and their careers.
Each of our mentors is a distinguished GloJo graduate.
GloJo Mentors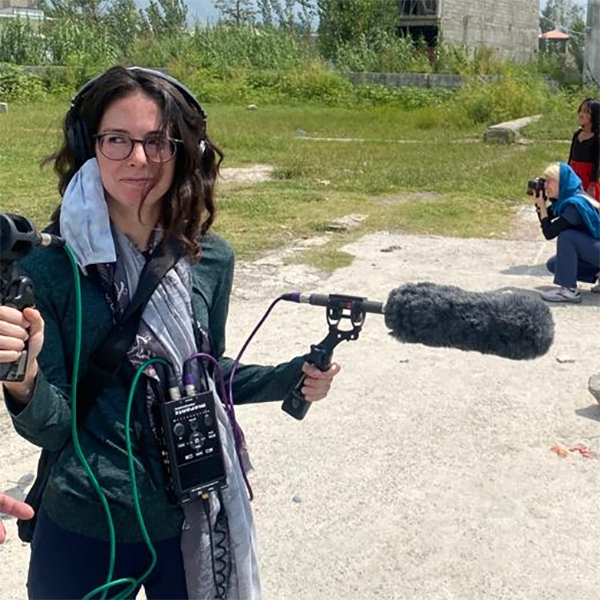 Samantha Balaban received her M.A. in Journalism and Latin American studies from New York University and got her start in public radio covering the James "Whitey" Bulger trial for WBUR as an intern. Since coming to NPR in 2014, she has traveled to Mexico to meet actor Diego Luna (and cover the elections), visited Pakistan for the anniversary of 9/11, covered an earthquake in Haiti, ridden with border patrol officers along the Rio Grande River, eaten very well in Houston, interviewed Meghan, The Duchess of Sussex, and used her waterproof fanny pack to help keep her mic dry during hurricanes. She's responsible for Picture This, a series of conversations with authors and illustrators, as well as Weekend Edition's book coverage. On weekends, she hangs out with her dog, Winnie.
---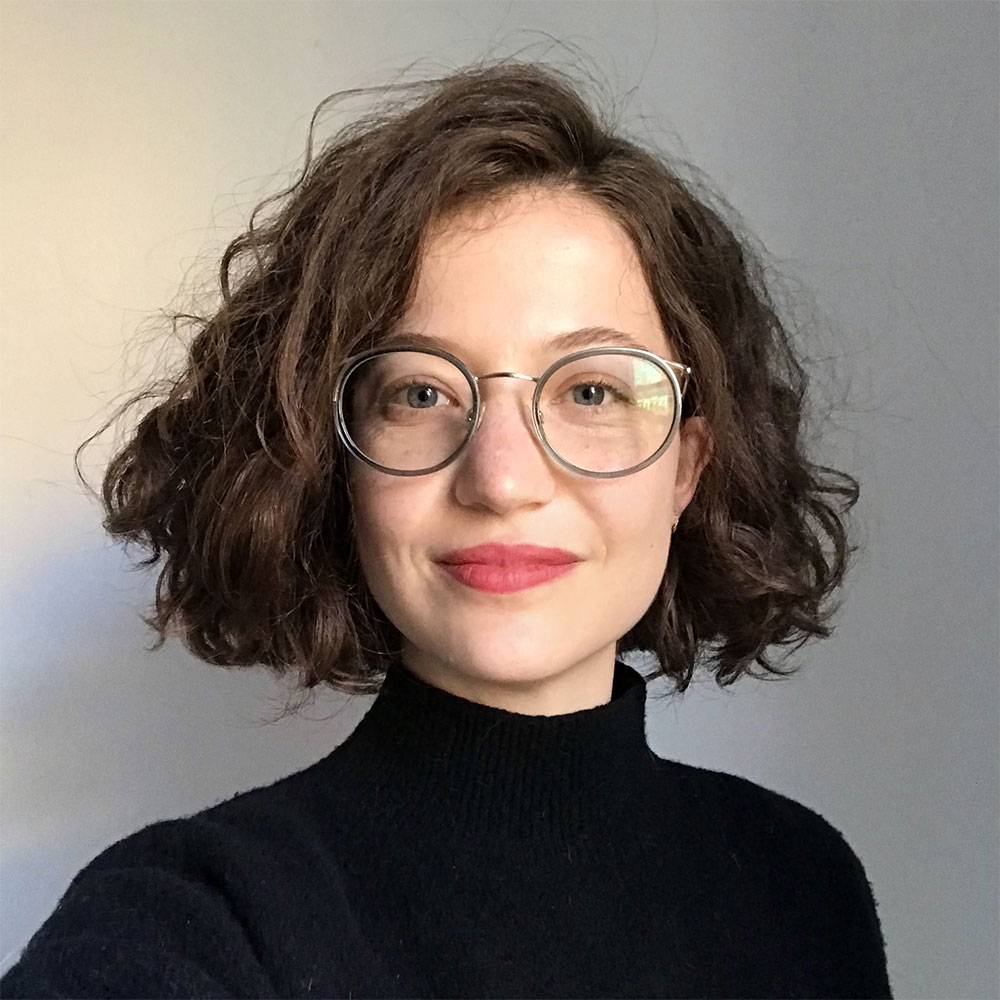 Hannah Beckler is the research editor at Insider where she advances investigative and enterprise reporting across multiple desks through public documents, data analysis, and original research. She has worked on topics ranging from police brutality, congressional insider trading, mass incarceration, and immigration. She also heads Insider's fact-checking program.
Hannah is a NYU Global Joint Journalism and European and Mediterranean studies program 2019 alumna. She received her B.A. in Humanities from the University of Colorado Boulder.
---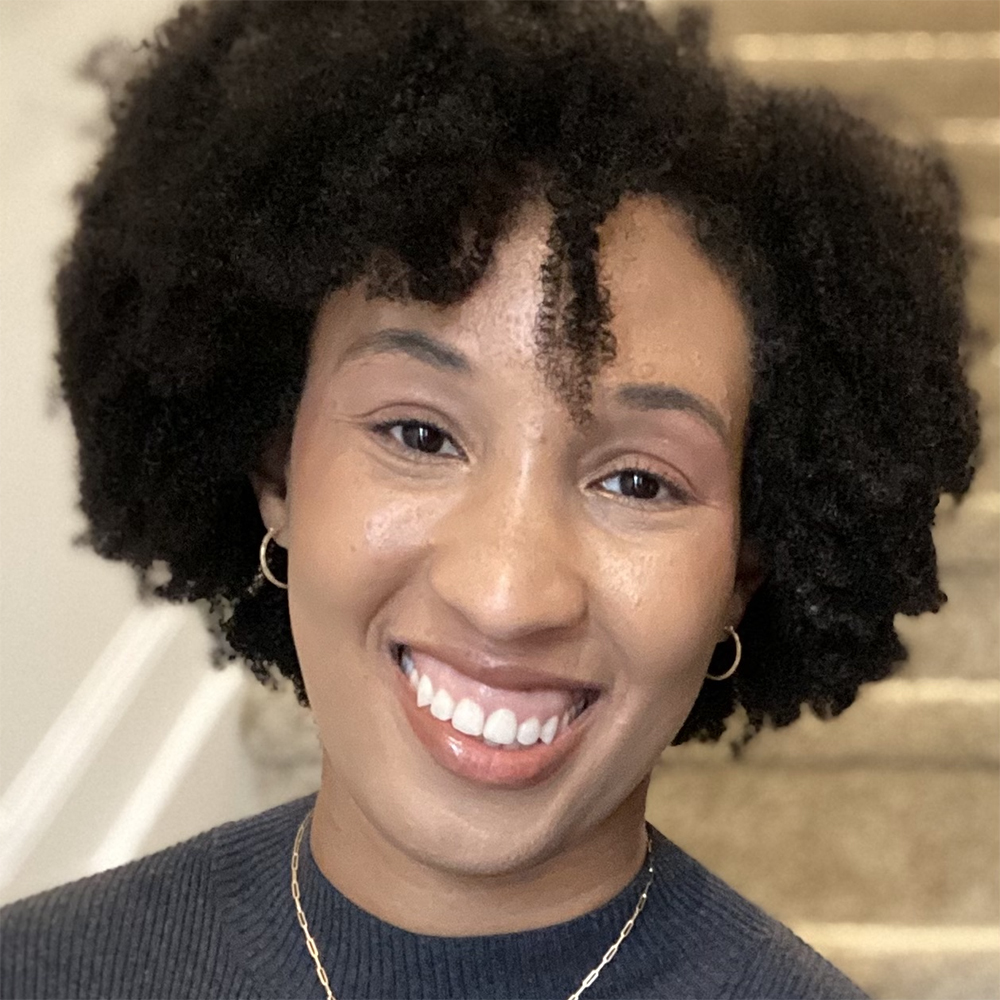 Makini Brice is a reporter for Reuters, where she covers U.S. Congress and domestic policy. She has had stints reporting from France, Haiti and Senegal. She graduated from the GloJo program (French Studies) in 2014, where she wrote her thesis on children who immigrated to France alone.
---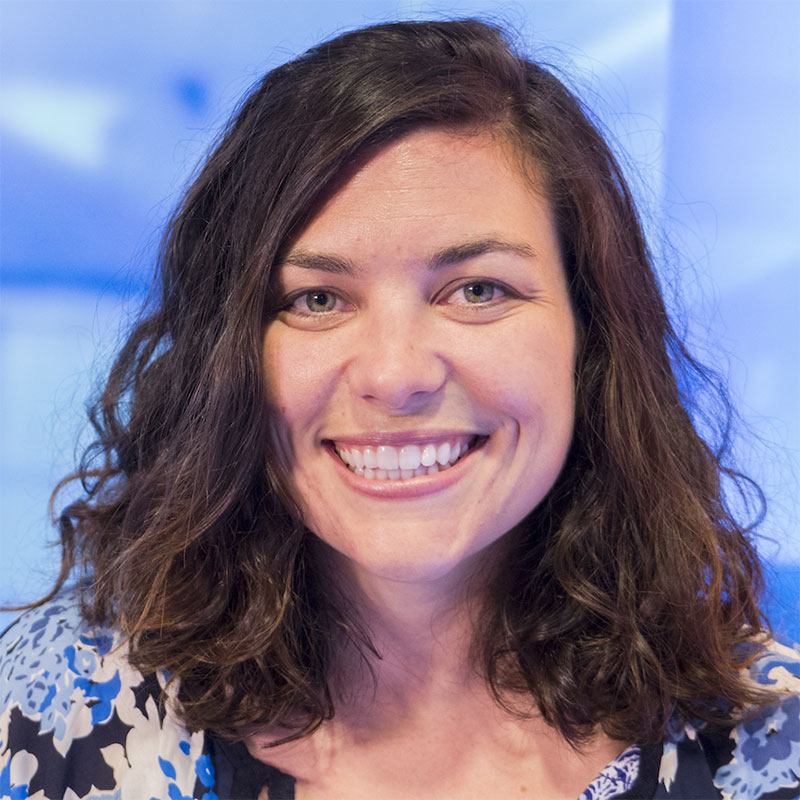 Clare Busch (Near East 2015) is the breaking news editor for Cornwall Live in the UK. The website is the region's leading online source for local news and is the digital sister title to the West Briton, Cornish Guardian and Cornishman. Previously, Clare worked as the managing digital editor for Los Angeles' 24-hour news station, KNX, and as a features editor for an English-language daily in Istanbul, Turkey.
She has also freelanced from Istanbul, Atlanta, and New York with her work appearing in publications like the Los Angeles Times, The New Republic, and Foreign Policy, among others.
---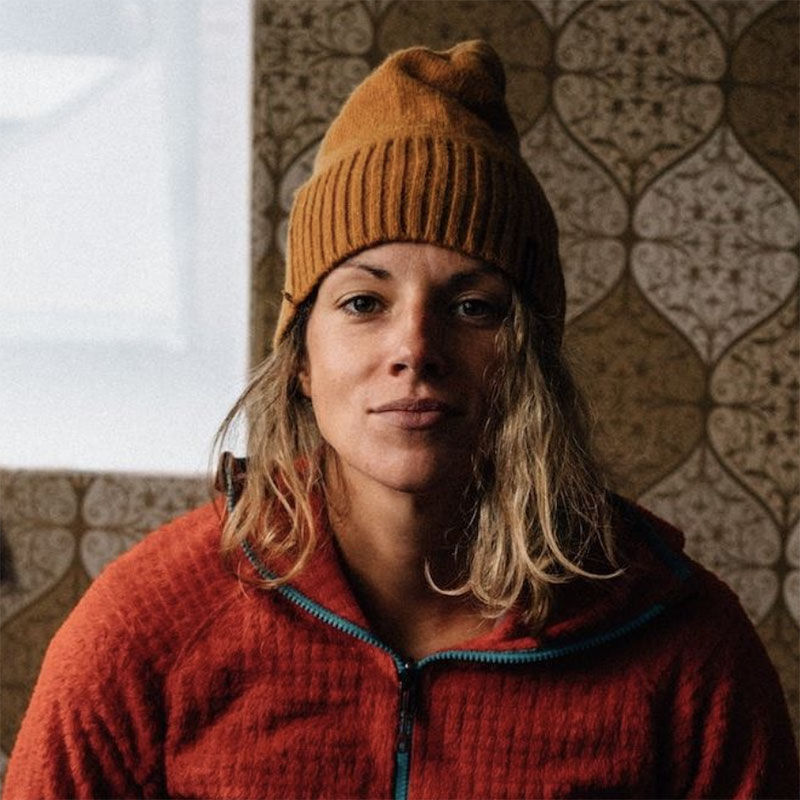 Anna Callaghan is a freelance journalist and filmmaker based in Boulder, Colorado. Her writing has appeared in places like Outside, GQ, Alpinist, VICE, and the Seattle Times and her films have shown at festivals around the world. She loves helping stories come alive, no matter the medium.
After graduating from the program, Anna moved to Santa Fe, New Mexico for a fellowship at Outside magazine and she has continued to freelance for the publication. Anna has written profiles and features for the magazine and also directed Outside's first original documentary, Sacred Strides. In addition to journalism, Anna spent a few years working as an in-house producer at a production company and still works as a producer on film projects ranging from documentaries to car commercials. She also works as a freelance video editor, director, and cinematographer.
Anna graduated from Santa Clara University before completing her masters in International Relations and Journalism at NYU.
---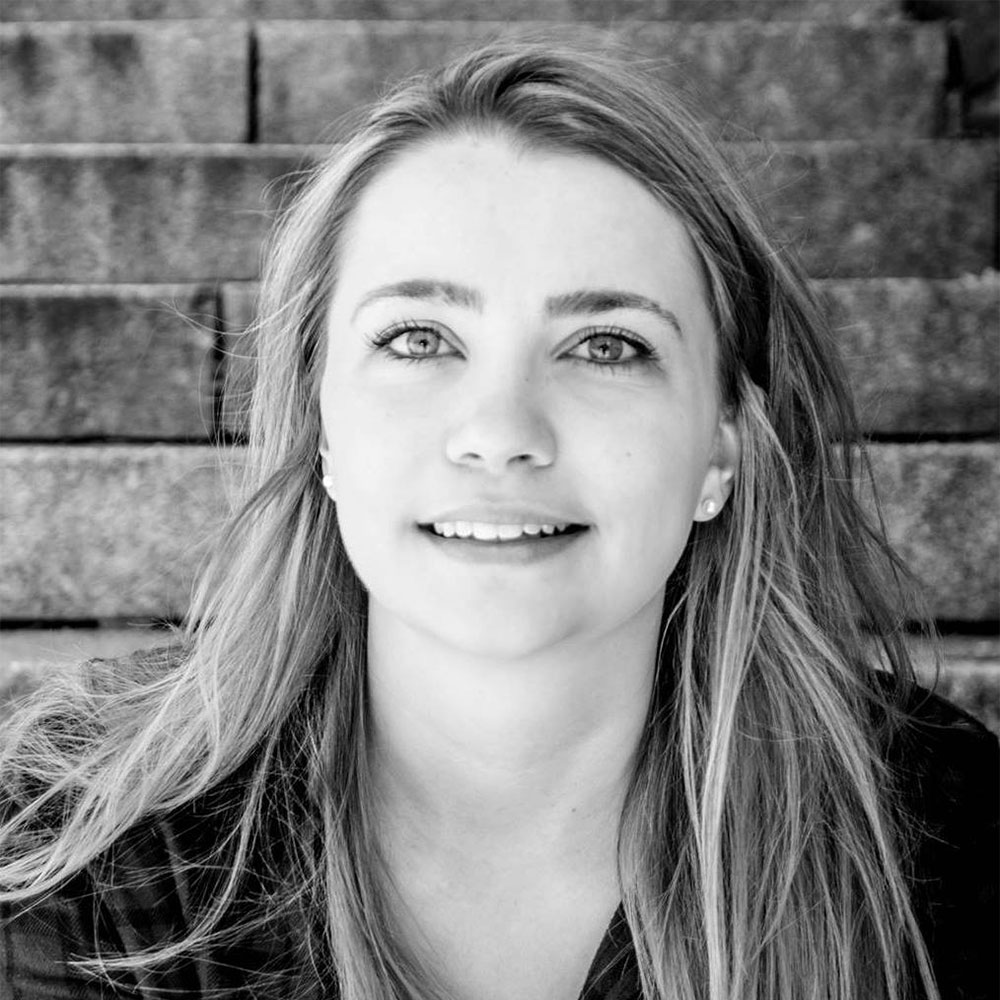 Clare V. Church (she/her) is a writer and researcher who specializes in themes of media history, gender, and collective memory. Originally from Canada, she is currently based in Aberystwyth (United Kingdom), where is completing her Ph.D. in History and Welsh History. The subject of her doctoral research focuses on wartime musicians, specifically exploring the influential role of women as singers throughout the Second World War. This work is a continuation of her Master's dissertation, which analysed the popular memory of the French Resistance.
While completing her Master of Arts (GloJo: International Relations) from New York University (2015-2017), Clare filled a number of roles, including: Editor in Chief for the Journal of Political Inquiry; Communications Fellow for the New York Community Trust; Documentary Researcher for Ark Media; and Researcher for the ProPublica Graduate team. Since completing her degree, she worked as a freelance journalist and then as a researcher for an international policy think tank. In 2021, she was included on Apolitical's 100 Most Influential People in Gender Policy List. In 2018, she was named one of Canada's Top 30 Under 30 by Corporate Knights Magazines. She has published in The Conversation, Tablet Magazine, and New York Magazine, among others.
---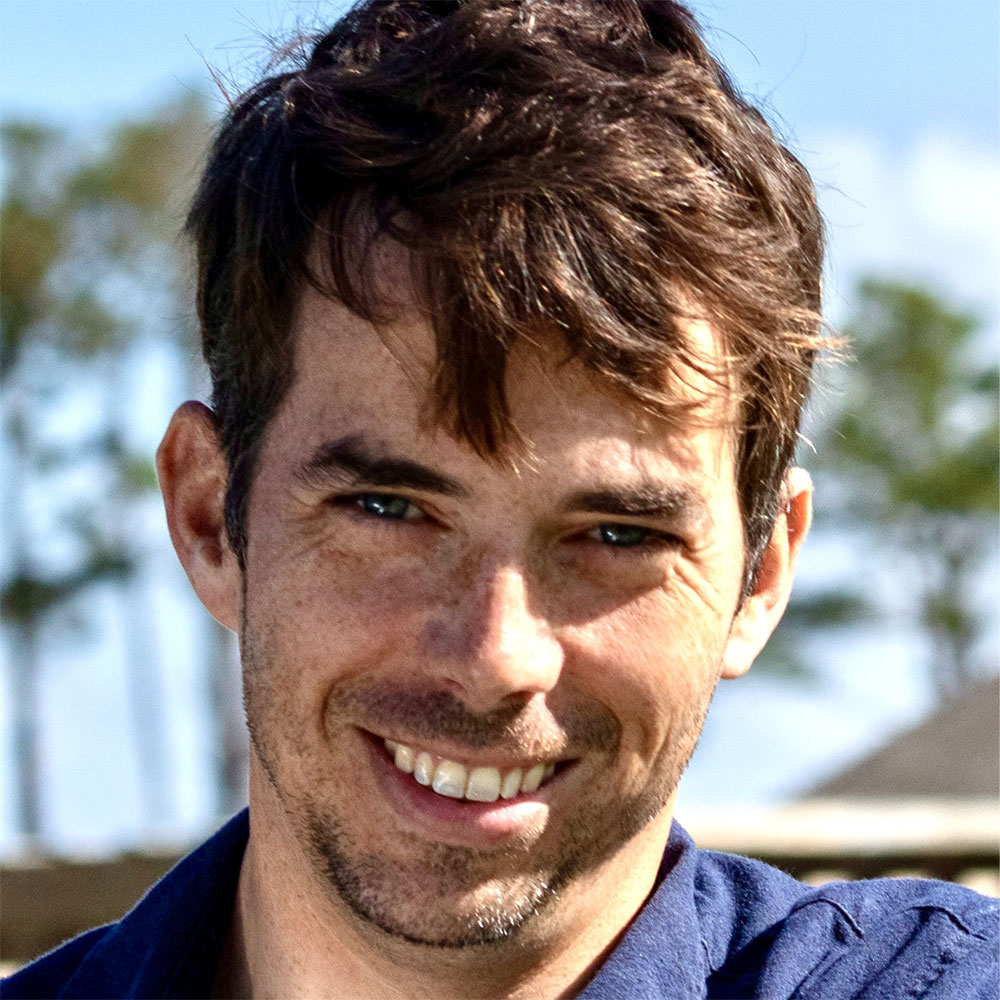 Jesse Coburn is an investigative reporter at Streetsblog, where he digs into transportation issues in New York City. Before that he spent five years covering local government and transportation for Newsday. He's also written for the New York Times, the Baltimore Sun, Harper's, Cabinet, Foreign Policy, and other publications. Previously he was an editor at the architecture and urbanism magazine ARCH+. He was a Goren Fellow at GloJo, where his partner program was European and Mediterranean Studies.
---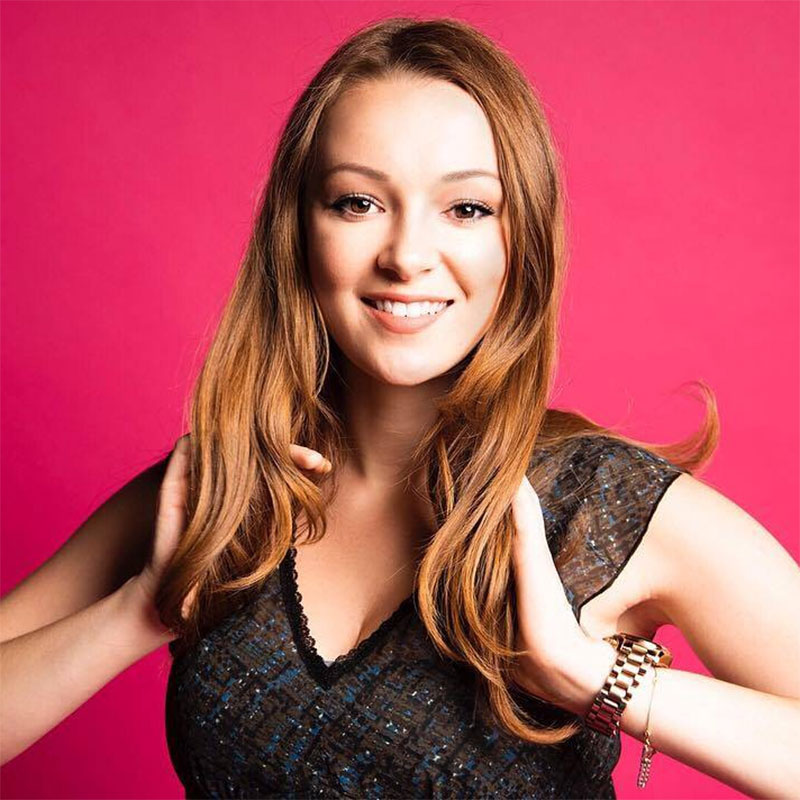 Jesselyn Cook is an investigative reporter at NBC News, where she covers online harms. Previously, she was a senior reporter on the national enterprise desk at HuffPost, and an adjunct professor of journalism at the University of La Verne. Jesselynis also writing a narrative nonfiction book about the human toll of QAnon and adjacent conspiracy theories for Crown Publishing. She holds a master's degree from New York University's Global & Joint Program Studies in Journalism and International Relations.
---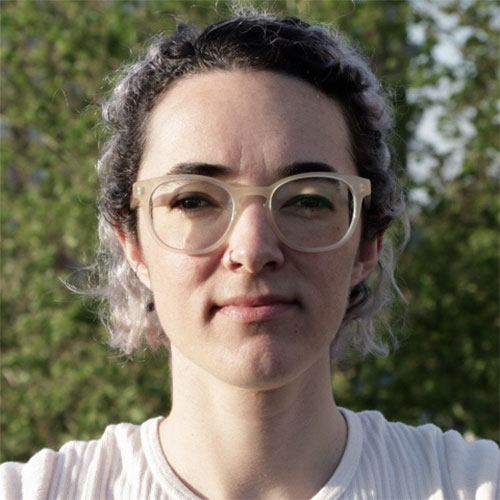 Jo Corona is a producer for the long-running oral history project StoryCorps, where she creates non-narrated radio stories that run every Friday on NPR's flagship show, Morning Edition. She is also a correspondent for MVS Radio — one of Mexico's largest radio broadcasters — for whom she's covered crime and corruption cases.
Previously, she was a freelance correspondent for The New York Times, where she provided on-the-ground reporting during the height of the coronavirus pandemic in New York City. She also contributed reporting about Latino communities and the Black Lives Matter protests in 2020.
She started her career as a staff writer for Reforma, Mexico's most prestigious newspaper, where she covered education, politics, social issues and religion.
A native of Mexico, she's fully bilingual in Spanish and English. She received a bachelor's degree in Communications from Universidad Iberoamericana in 2012, and a joint master's degree in journalism and Latin American and Caribbean Studies from New York University in 2019 through the Dean's Fellowship.
While at NYU, she helped lead the relaunch of the Latin America News Dispatch (LAND), a newsletter and news site featuring on-the-ground reporting from Latin America and Latino communities in the United States.
---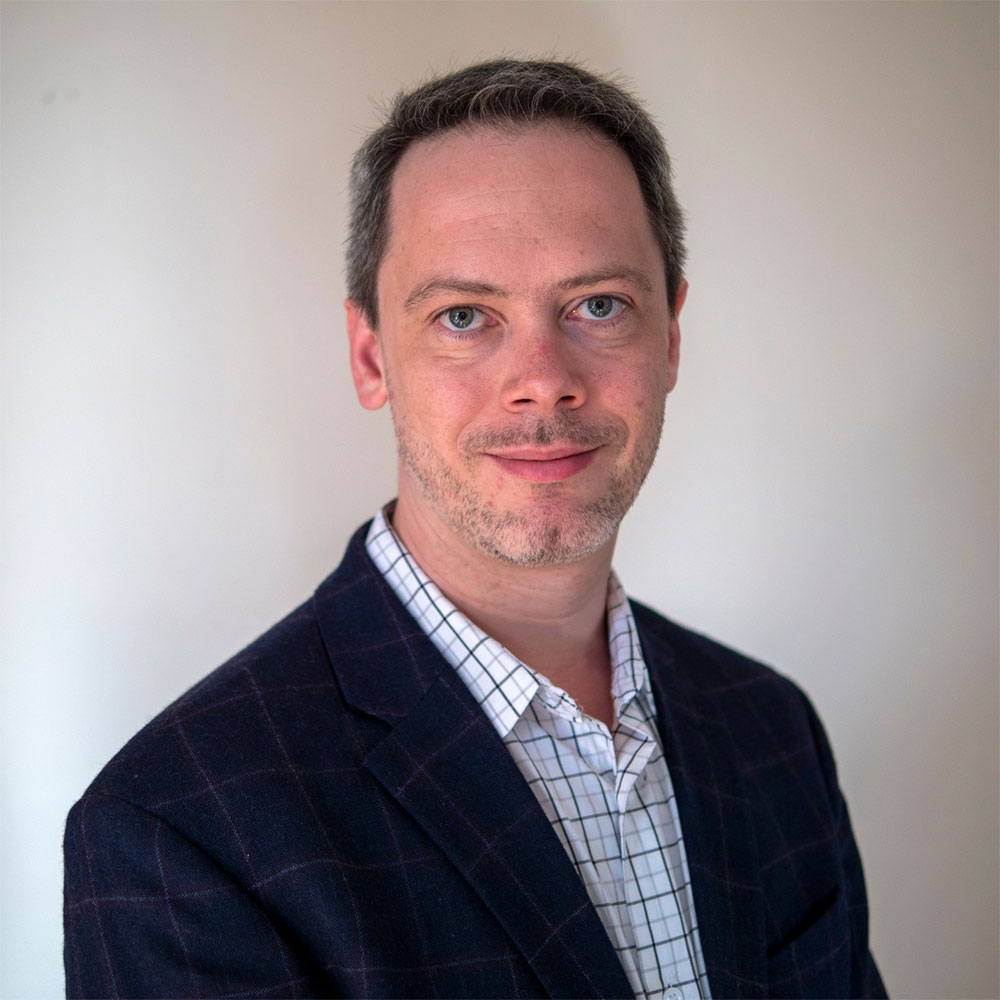 Ben Dalton is an Open Source Fellow in New America's Future Frontlines program. He supports the program's open source investigations and data collection work.
Before joining New America, Ben worked variously as a journalist, videographer, and producer for BuzzFeed News, the Bernie Sanders 2020 presidential campaign, World Learning, and the International Crisis Group. His work has appeared in BuzzFeed News, the New York Times, PBS NewsHour, Al Jazeera, the Diplomat, Hmm Daily, CNN.com, the Christian Science Monitor, Bedford + Bowery, and the New York Transatlantic, among other publications.
He holds a dual master's degree in Russian & Slavic Studies and Journalism from New York University. He earned a bachelor's degree in International Relations from Brown University.
---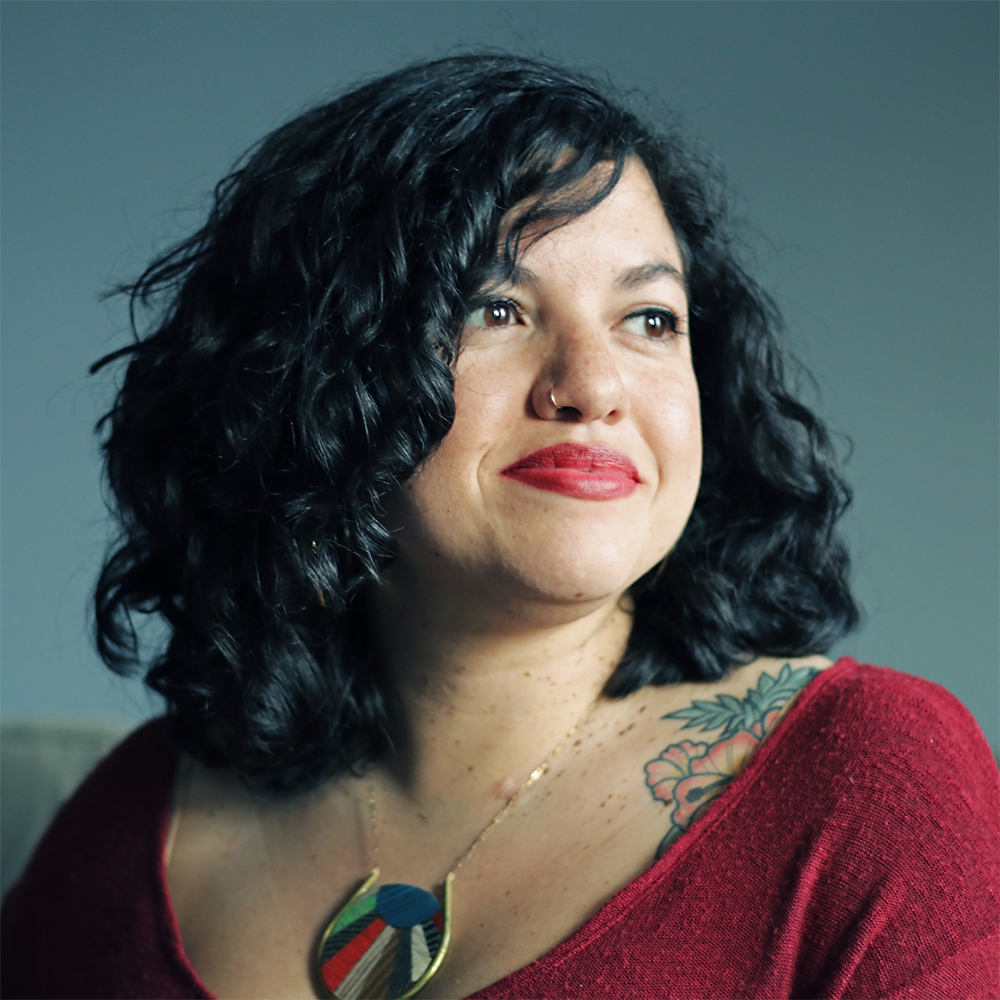 Von Diaz is a writer, documentary producer, and author of Coconuts & Collards: Recipes and Stories from Puerto Rico to the Deep South.
Born in Puerto Rico and raised in Atlanta, GA, she explores food, culture, and identity. In addition to her debut culinary memoir, she has contributed recipes and essays to a number of cookbooks and anthologies. Her forthcoming book, ISLAS: Cuisines of Resilience (scheduled for publication by Chronicle Books in spring 2023) explores the cuisines of islands across the globe, and the ways they are connected through their use of ancestral cooking techniques. Her work has been featured in the New York Times, The Washington Post, NPR, StoryCorps, Food & Wine Magazine, and Bon Appétit, among many others.
In addition, she has taught food studies and oral history at the University of North Carolina, Chapel Hill. She currently sits on the Board of Directors for the Center for Documentary Studies at Duke University, and is a member of the Journalism Committee for the James Beard Foundation.
Von received a B.A. in Women's Studies from Agnes Scott College. She went on to receive a dual M.A. in Journalism and Latin American and Caribbean Studies from New York University, where she completed a Tinker Field Research Fellowship to record oral histories of elder LGBTQ communities in Havana, Cuba.
---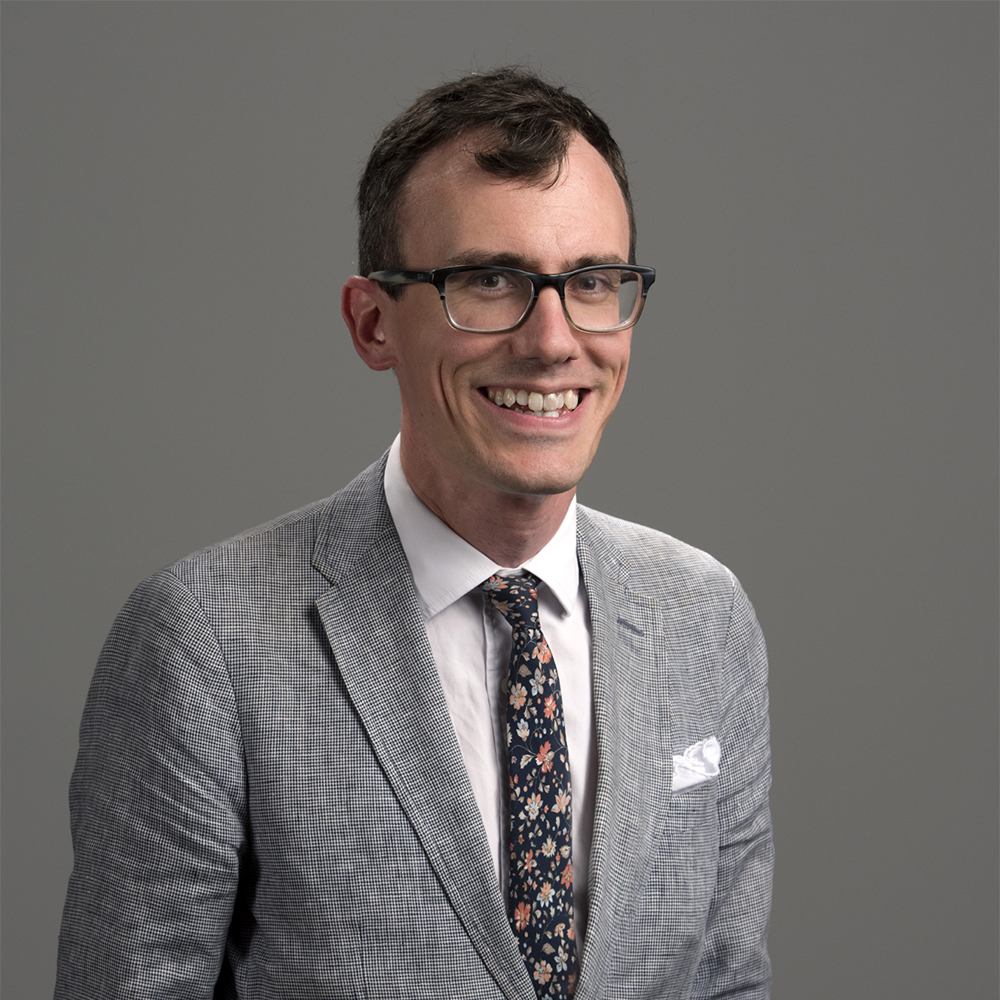 Ian Duncan is a transportation reporter at the Washington Post, covering Transportation Secretary Pete Buttigieg, infrastructure spending across the country, and airlines and aviation safety. He has written about how climate change threatens transportation networks, what will happen to gas taxes used to pay for roads in an era of electric vehicles and how the pandemic has changed transportation. Before joining the Post in 2019, Ian was a reporter at the Baltimore Sun, where he was part of a Pulitzer Prize-winning team that covered a scheme by the mayor of Baltimore to sell children's books to local institutions. He also covered the city's extensive problems with abandoned housing and the selection of a new police commissioner. In addition to covering city hall, he spent time on the criminal justice and military beats. Ian has a masters in journalism and international relations from New York University and a bachelors in history from St. Anne's College, Oxford. He is originally from Birmingham, UK.
---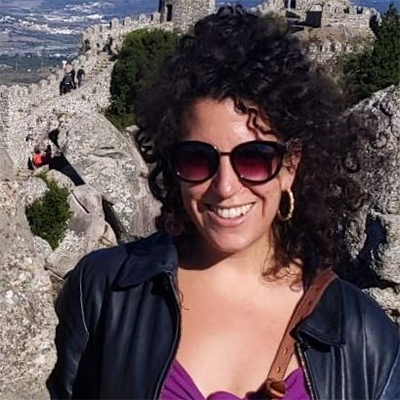 Maggy Donaldson is a New York-based journalist at Agence France Presse, where she primarily covers music and lifestyle but also reports on breaking news as well as politics and courts. She previously worked several years as part of AFP's Washington DC bureau, performing a variety of roles including editing and general news reporting.
Prior to joining AFP she worked as a producer for WNYC's Morning Edition program and has also written for Harper's, Al Jazeera America, Le Monde Diplomatique, Public Radio International and the Associated Press, among others.
In 2011 she received a bachelor's degree from the University of Wisconsin-Madison in journalism and international studies. She later attended New York University, where she received a dual master's degree in journalism and French studies in 2015. Her thesis focused on legal loopholes in European Union policy that created degraded labor rights conditions for seasonal migrants working in France's agricultural sector. In 2016 the project received the International Labor Organization's award for excellence in reporting on labor migration.
---
Tamerra Griffin is a freelance writer whose work focuses on emerging cultures across the African diaspora. She currently covers women's soccer for ESPN's Andscape (formerly The Undefeated), focusing specifically on players of African descent, and for Vox's Eater, where she profiles chefs and restaurants that feature cuisines across the Black diaspora.
Prior to freelancing, Tamerra was the features editor at TechCabal, a Nigeria-based publication that covers the impact of technology on Africans' lived experiences. Before that, she was the Africa editor at Rest of World, which explored the intersection of technology and culture outside the western bubble.
After earning her masters from the GloJo-Africana Studies program in 2014 — during which she served as the graduate assistant of the NYU Journalism in Ghana program for two summers — Tamerra was hired at BuzzFeed News as the outlet's first news assistant. Less than a year later, she was promoted to a breaking news reporter, where she covered the Sandra Bland case, the 2016 Summer Olympics in Rio de Janeiro, and the 2016 presidential election in the US, among several other major events.
In 2017, she moved to Nairobi, Kenya, and became BuzzFeed News' first East Africa correspondent, though her reporting regularly took her beyond the region. Over the next two and a half years, she covered presidential elections in Kenya, South Africa, and Zimbabwe; the political uprising in Sudan; and the censorship of an LGBT film in Kenya, among many other stories. She also profiled Black trans activists-turned-politicians in Brazil's 2018 presidential elections, and a climate change-induced drought in Madagascar.
---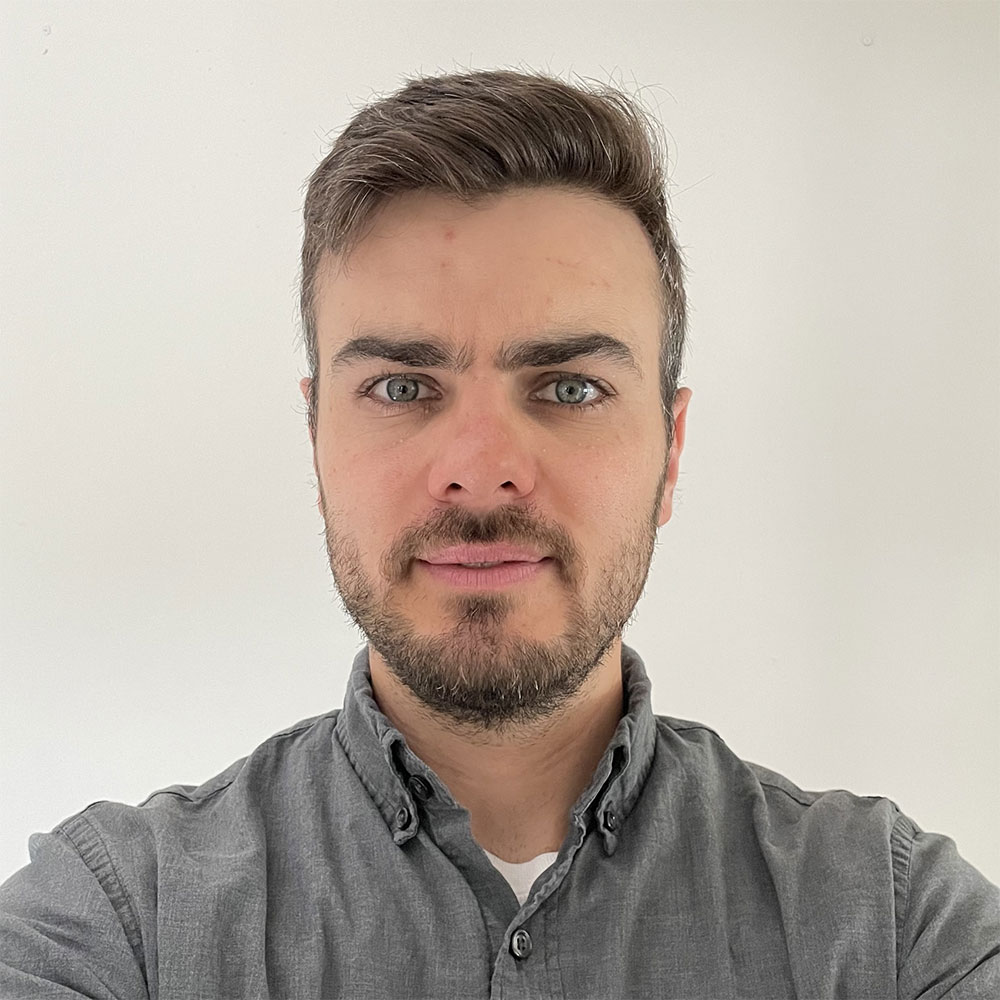 Stephen Groves covers South Dakota and the upper Midwest for the Associated Press. During his three years based in Sioux Falls, South Dakota, he has broken stories on misconduct by top state officials, the dangers meatpacking workers faced during COVID-19 outbreaks, Indigenous organizing to reclaim control of land, racial justice protests in Minneapolis after George Floyd's murder and the strain the pandemic put on rural communities. He has also reported from New York, Minneapolis, Nepal and Northern Ireland.
---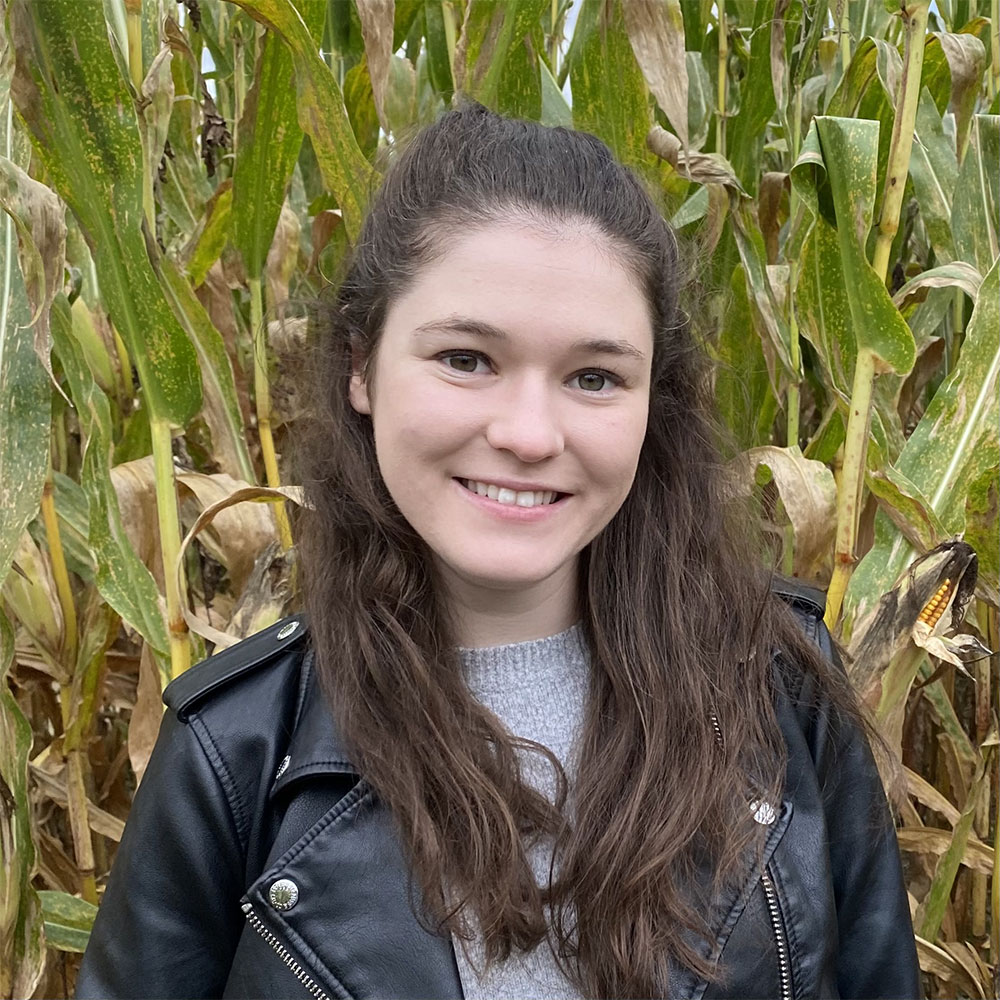 Diana Kruzman is a freelance journalist covering the environment, religion and urbanism. She has written for Undark, Earther, The New York Times, The Christian Science Monitor, Vice and the GroundTruth Project and has reported from Albania, India, Kyrgyzstan, Egypt and the US. She previously worked as a Midwest Fellow at Grist, and held fellowships with Religion News Service and the Religion and Environment Story Project. She graduated from the GloJo program (Near East concentration) in 2021, where she wrote her master's thesis on the proliferation of "alternative history" theories about ancient Egypt. After graduating, she traveled to Kyrgyzstan with funding from the Overseas Press Club Foundation and International Women's Media Foundation to report on the connection between climate change on toxic waste. In January 2022, she will head back to Kyrgyzstan on a Fulbright research fellowship to study the impact of climate change on water and agriculture.
---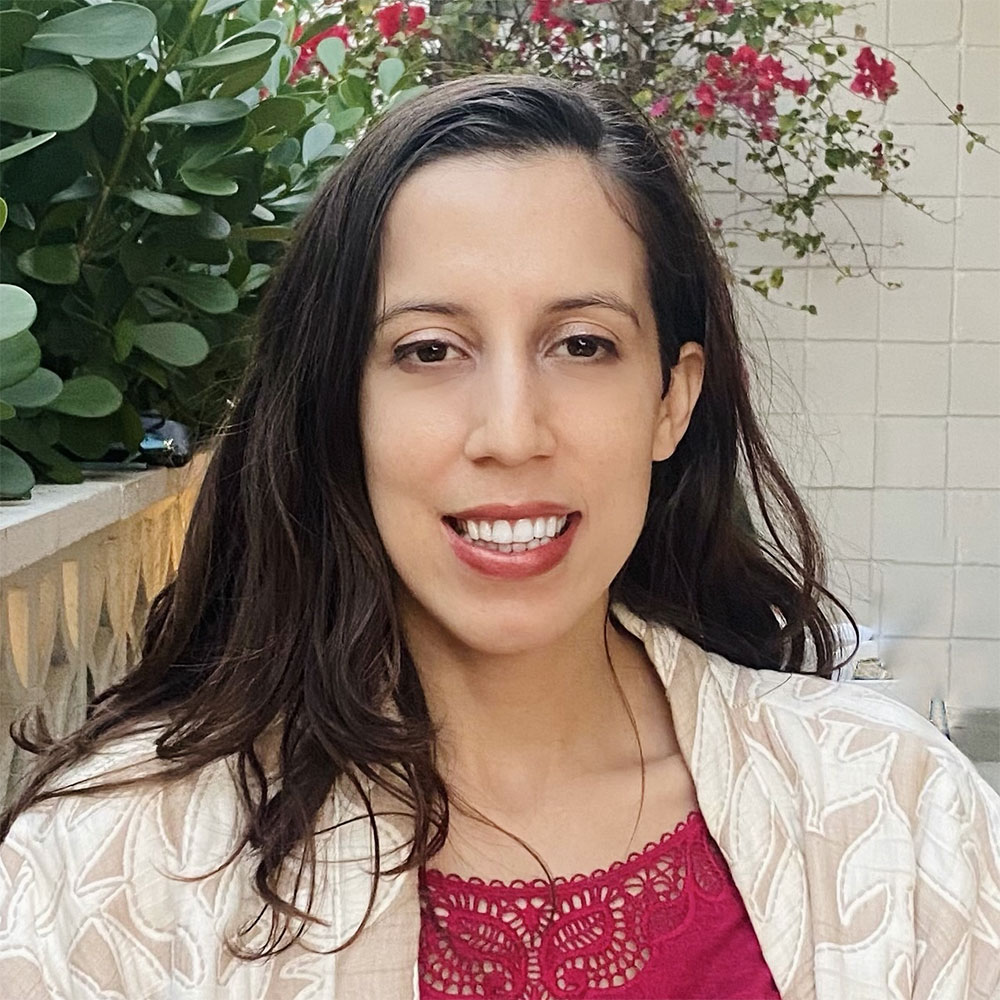 Kavitha Surana is national reporter at ProPublica, a non-profit investigative newsroom, currently focused on reproductive healthcare.
Previously, she was an inequality reporter at BuzzFeed News. Before that, she spent nearly three years as a reporter chasing breaking news and accountability enterprise at the Tampa Bay Times. Earlier in her career, she covered Trump's immigration policy, including the 2018 child-separation crisis at the border, as a fellow for ProPublica and a fellow for Foreign Policy magazine. She also interned for CNN and at the Rome bureau of the Associated Press, and has reported from Germany, Rwanda, Colombia and Senegal thanks to the support of organizations like the International Women's Media Foundation and others.
---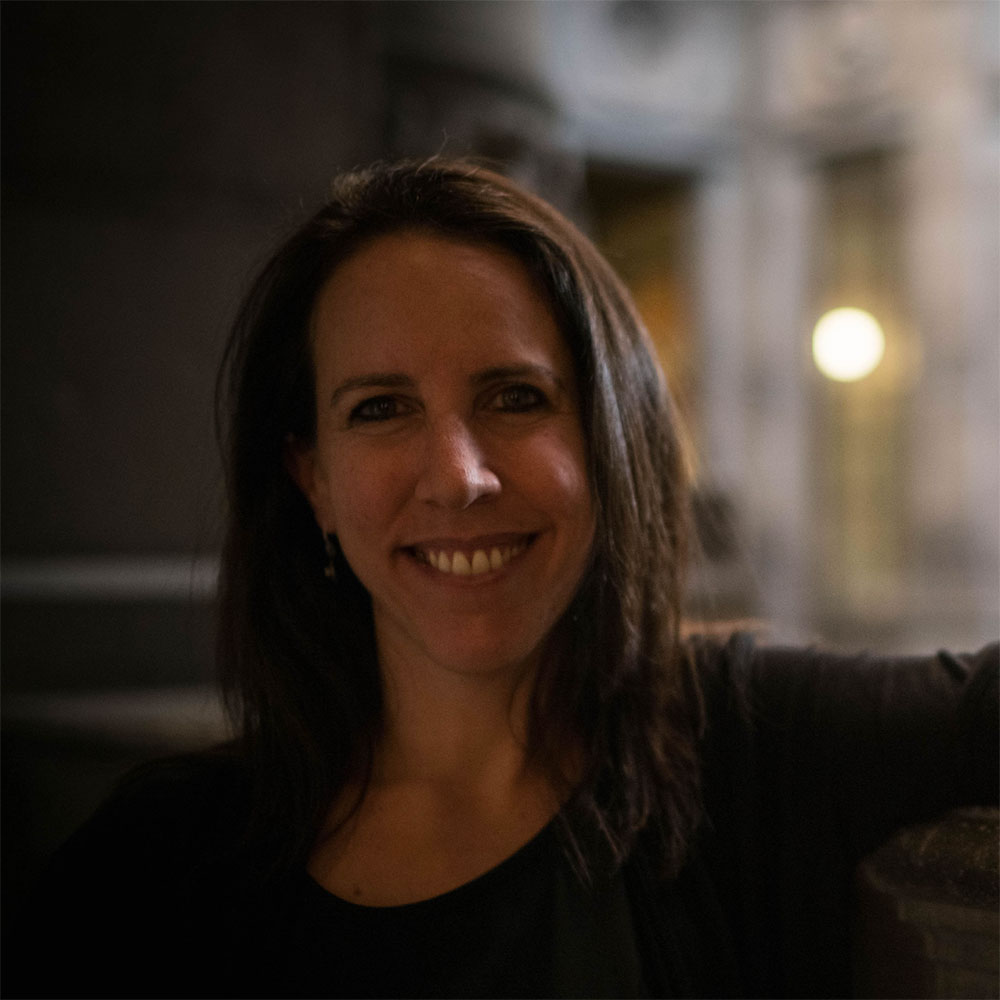 Adriana Loeff is a documentary filmmaker based in Montevideo, Uruguay. Her feature-length documentary films Hit and La Flor de la Vida premiered at festivals including IDFA, True/False, BAFICI, Ambulante and Docs Barcelona, and received supports from Sundance Institute and The Filmmaker Fund, among others. She is currently directing her third film —with co-director Claudia Abend—, El Silencio de las Madres.
Loeff wrote and produced the documentary Almas Milagrosas – Season 2, for Nat Geo Latino and was video editor of Rising Up in the Heartland for Univision. She contributed as a video editor for Agence France-Presse (AFP) and as editorial coordinator for FactStory Agency (previously, AFP Services), supervising content creation for organizations such as UNESCO and UNICEF in Chile, Bolivia, Peru, Nicaragua, Guatemala, Honduras, Haiti, Barbados and Jamaica.
Loeff holds an MA in Journalism and Latin American and Caribbean Studies from NYU through a Fulbright scholarship, and a BA in Communication from the Catholic University in Uruguay. She is adjunct professor of Documentary Filmmaking at the University of Montevideo.
---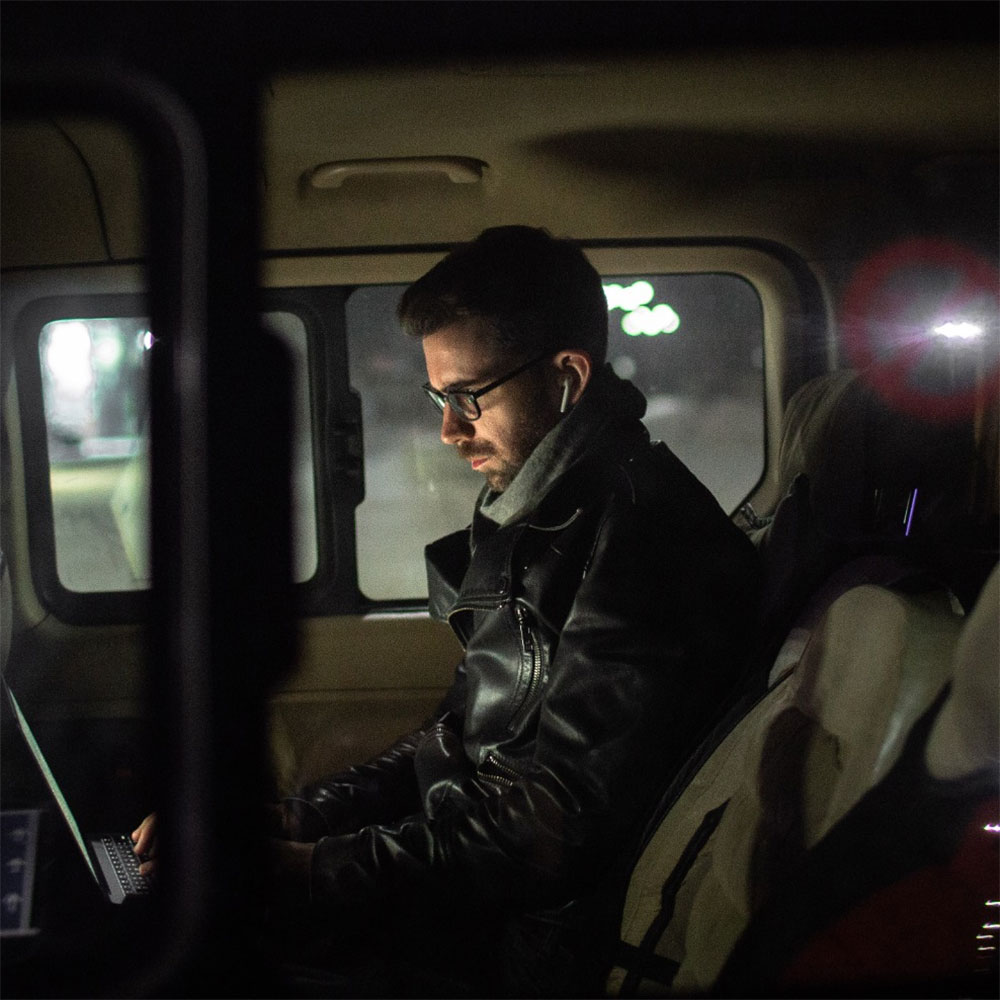 Jared Malsin (Near East 2013) is a correspondent from The Wall Street Journal based in Istanbul. He has worked for more than a decade in the Middle East, including years in Israel-Palestine and in Egypt. His work has focused on the Arab Spring and its aftermath, including the wars in Syria and Libya, the rise and fall of ISIS throughout the region, and the resurgence of authoritarianism in Egypt after the 2013 military coup.
Prior to joining the Journal, Jared was Middle East bureau chief for TIME magazine and has also written for The New York Times, the Guardian and a range of other publications.
In his current role he now writes about Turkey's economy and politics and the fallout of the Russian invasion of Ukraine in the broader Black Sea region.
---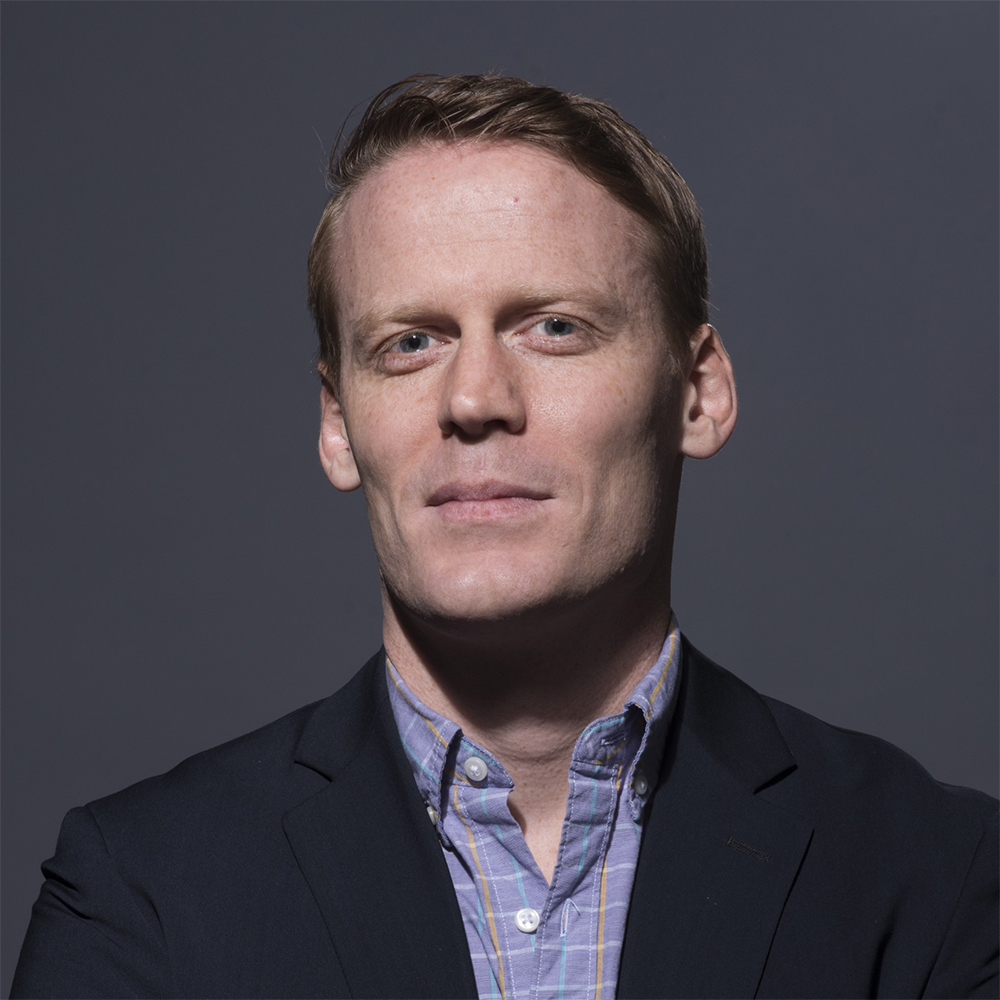 Michael E. Miller is The Washington Post's first Sydney bureau chief and is responsible for covering Australia, New Zealand and much of the Pacific. Before joining the foreign desk, he was on The Post's local enterprise team, where he won a National Press Foundation's Feddie Reporting Award for a series on the gang MS-13.
He joined The Post in 2015 from the Miami New Times, where he covered South Florida and the Caribbean. He has reported from almost a dozen countries and won several national journalism prizes, including three Sigma Delta Chi awards for excellence from the Society of Professional Journalists.
Michael graduated from GloJo (Latin American and Caribbean Studies) in 2009. He received a BA in philosophy from the University of Chicago. He speaks fluent Spanish, though he doesn't get much of a chance to use it Down Under.
---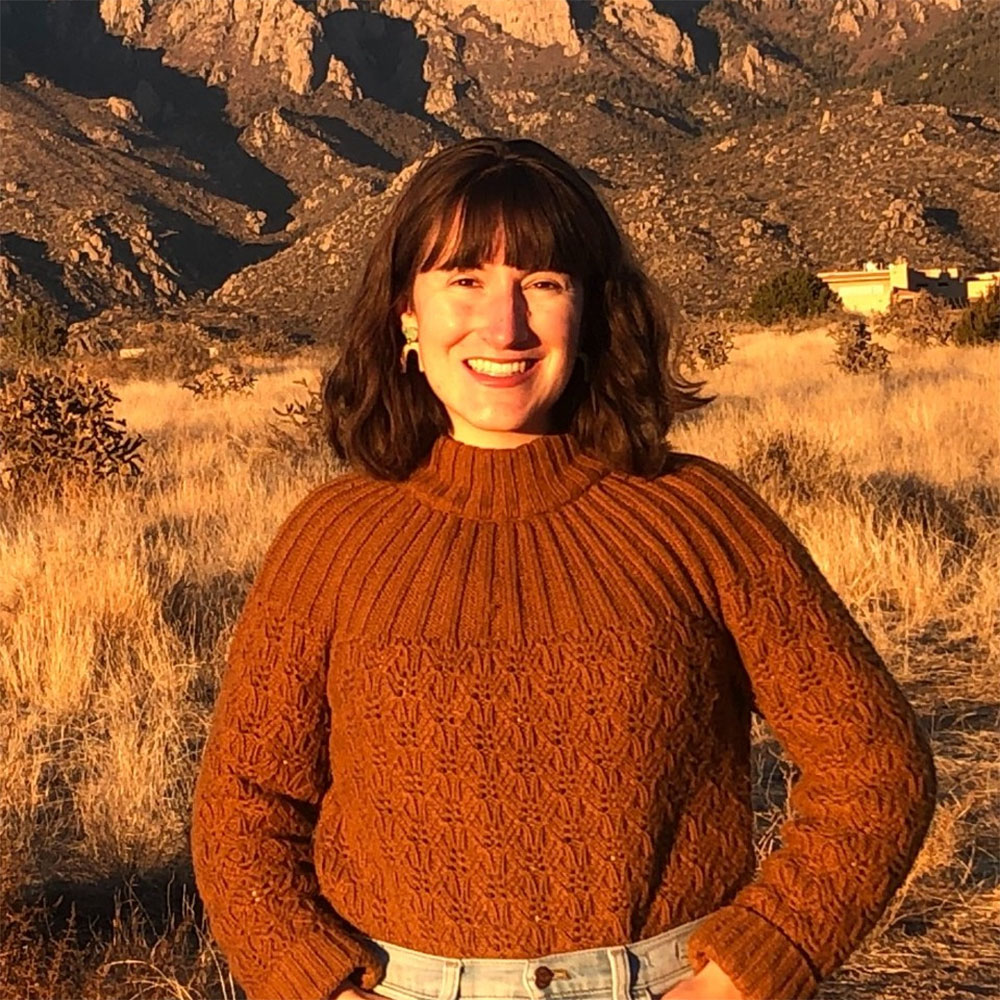 Cecilia Nowell is a freelance reporter based in Albuquerque, New Mexico. She covers gender, reproductive health, LGBTQ issues, Indigenous communities, and Latin America, and has written for New York Magazine, The Washington Post, The Nation, The Guardian, Teen Vogue, Vogue, Elle, Cosmopolitan, and others. She is also an associate editor at Stranger's Guide, a National Magazine Award-winning literary magazine, and accepts freelance fact-checking and research assignments. Cecilia holds a master's degree in journalism and international relations from New York University and a bachelor's in comparative literature and political science from Wellesley College. Cecilia reports in both Spanish and English, and previously worked as a paralegal at an immigration law firm. Her reporting has been supported by the Economic Hardship Reporting Project and she completed HEFAT training with the International Women's Media Foundation in the fall of 2020.
---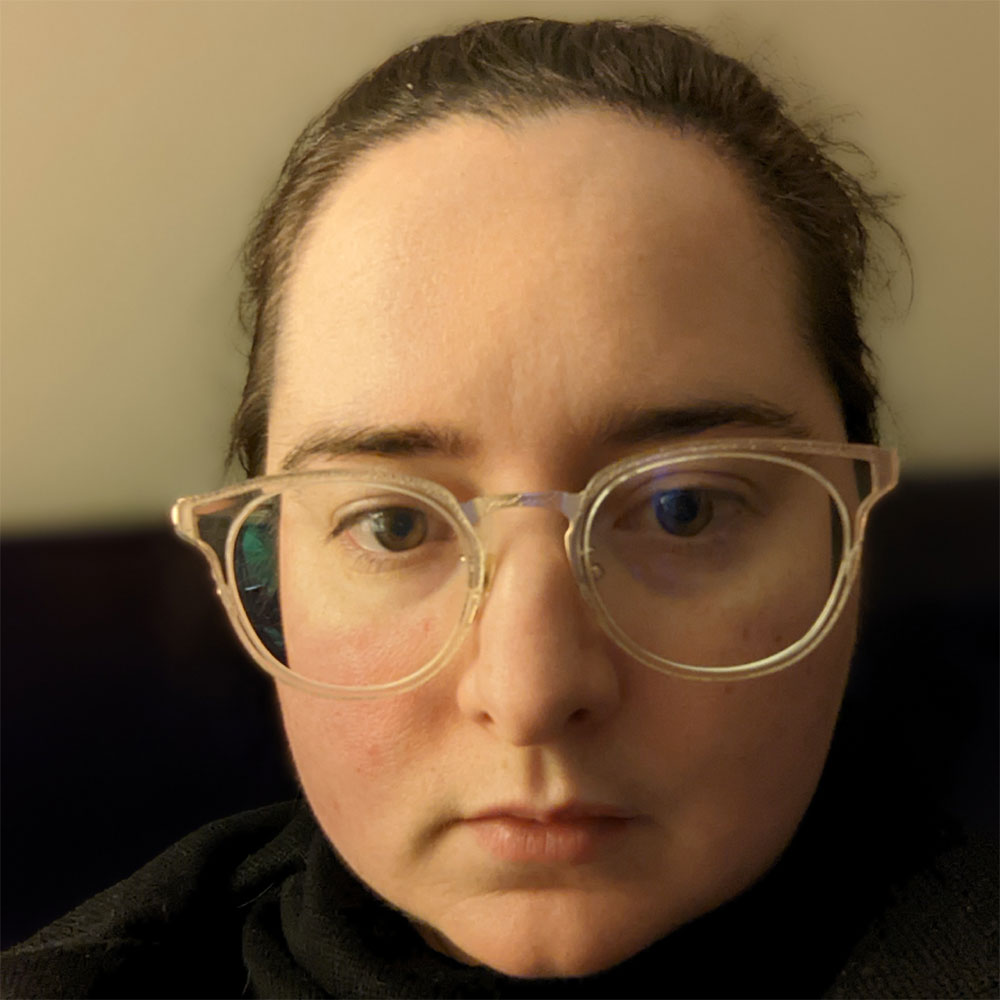 Abby Ohlheiser (GloJo – Religious Studies class of 2012) is a senior editor at MIT Technology Review, where they cover digital culture. Previously, they covered the same beat for The Washington Post. Abby's work over the years has focused on a few lanes: misinformation and online extremism, creator culture, and the impact of platforms and algorithms on people's lives and communities. Their recent reporting interests include internet culture and aging, surveillance, and online culture in religious spaces. Abby lives in Baltimore.
---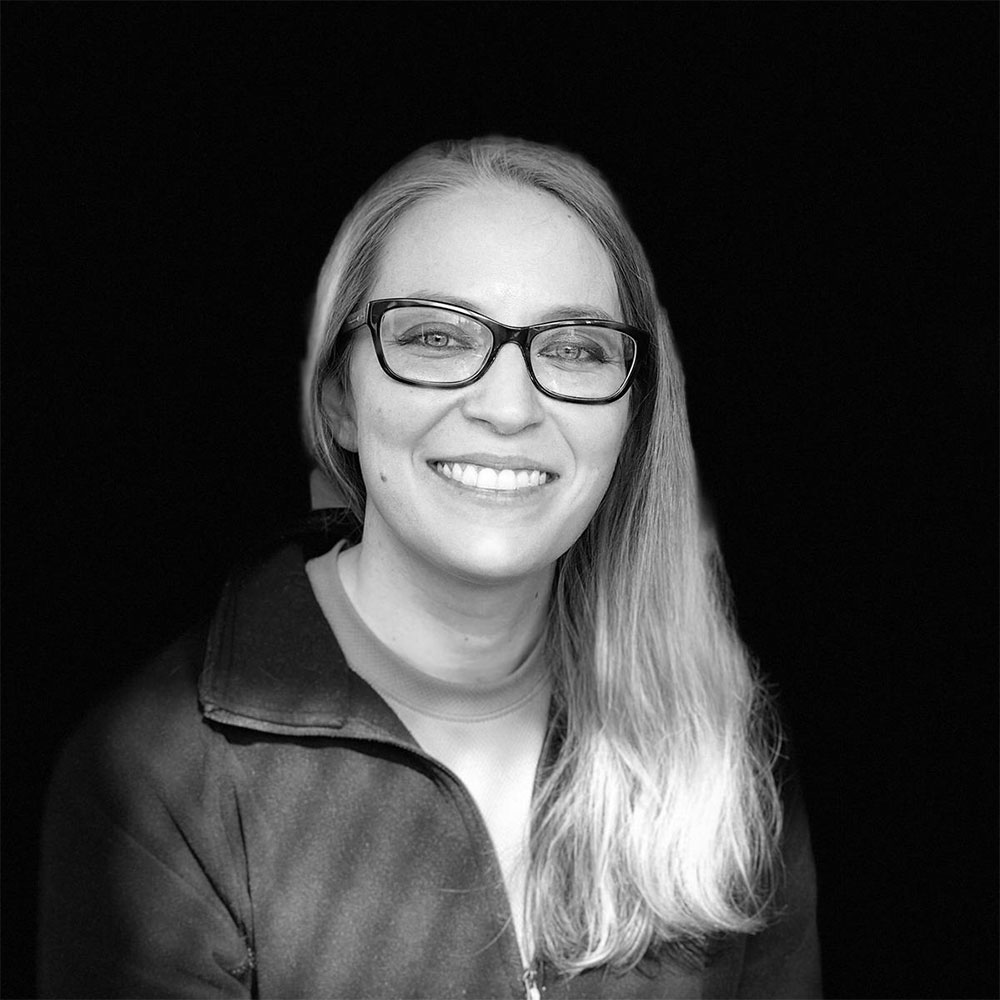 Ilaria Parogni is a staff editor at The New York Times, where she is part of Storylines, a team devoted to providing deeper context to help readers navigate important topics and developing stories. Before joining the Times newsroom, she was a senior editor in the company's licensing division. In that role, she curated selections of articles, edited essays and produced special features for The Times's licensing clients.
Ilaria previously served as editor of The Kompass, a website covering Russian culture in Britain, and as director of social media for Russia Beyond the Headlines, a multimedia initiative focused on Russian news. She has written for several publications, including The New York Times, Quartz, The Moscow Times and The Nation.
Ilaria received a master's degree from New York University's Global & Joint Program Studies (GloJo) in Journalism and Russian & Slavic Studies in 2016; her master's thesis focused on the rise of the anti-abortion movement in Russia. In 2019, she was awarded an Investigative Journalism Intensive Fellowship from the Banff Centre for Arts and Creativity.
---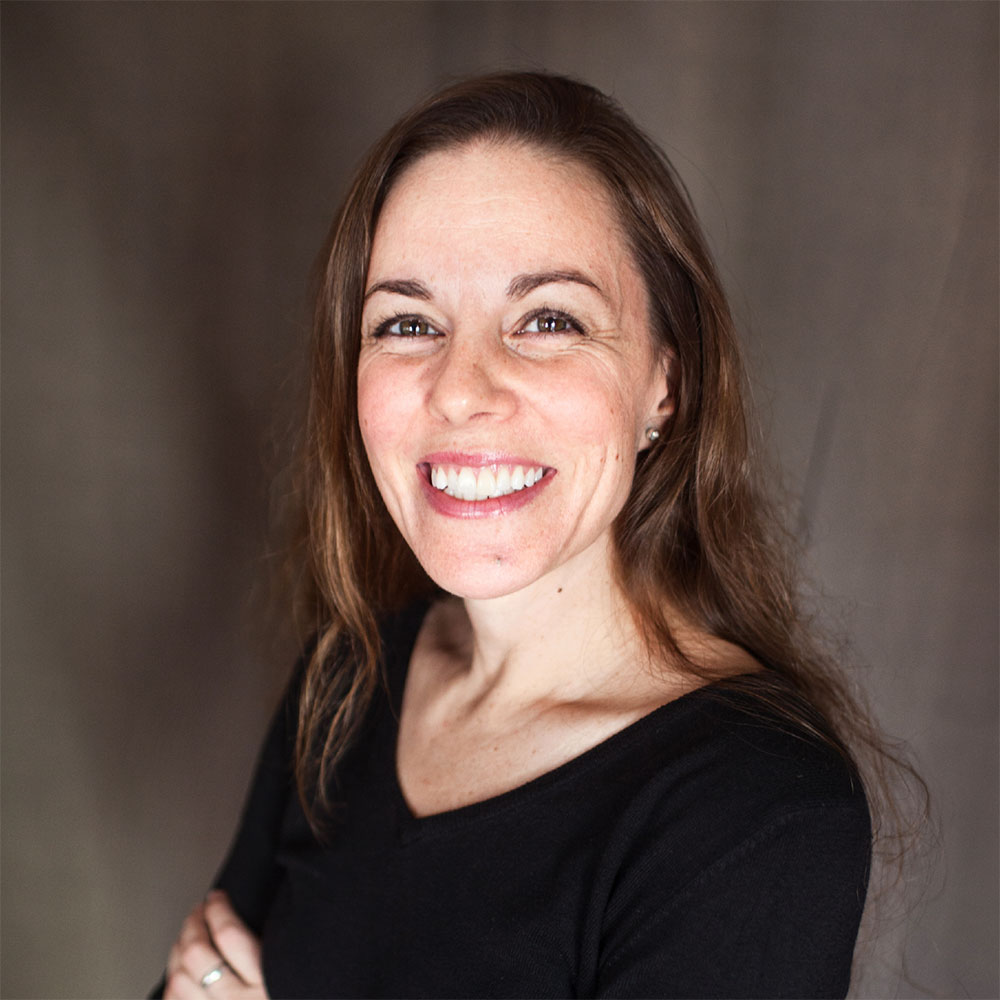 Holly Pickett is a photojournalist, writer, editor, and journalist safety trainer based in New York City. Her professional journalism experience spans two decades, one of which she spent as a Middle East-based freelancer–covering stories about human migration, social movements, the costs of conflict, and gender issues. Before moving overseas, she was a staff photographer at The Spokesman-Review newspaper in Spokane, Wash. She has reported from dozens of countries, including Afghanistan, Iraq, Libya, Gaza, Egypt, Yemen, Turkey, Lebanon, Greece, Russia, Sierra Leone, and Sudan. Her work has appeared in The New York Times, The Washington Post, The New Yorker, Le Monde, TIME, Stern, NPR.org, and The New Republic, among many others. Holly was a Pulitzer Center on Crisis Reporting grantee and an International Women's Media Foundation (IWMF) African Great Lakes Reporting fellow in Rwanda and DRC. She is a member of the Everyday Projects and Women Photograph photo collectives. She is also a member of the IWMF's inaugural cohort of Next Gen Safety Trainers, an initiative to make journalist safety training more contemporary, holistic, and inclusive. Holly completed her NYU GLOJO (Near Eastern studies) master's in 2021 while continuing to freelance in New York.
---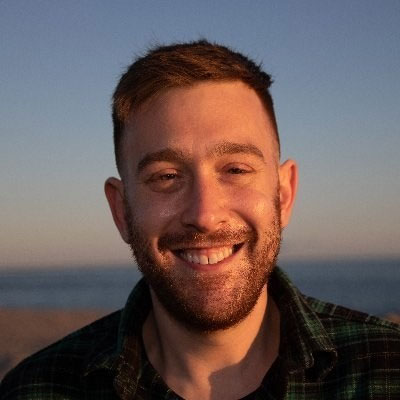 Leo Schwartz is now a staff reporter at Fortune. Before that, he was a staff reporter at Rest of World, a non-profit, global publication focused on the impact of technology on business, politics, and culture. He focused on Latin America and was based in Mexico City, writing about a variety of topics including misinformation, cryptocurrency, and surveillance. He graduated from GloJo in 2020 with the partner program CLACS and did his thesis on freedom of the press in Mexico. His work has been published in The Washington Post, The Nation, PBS NewsHour, and The Baffler, among other publications. He (not so) secretly wishes he was a food reporter.
---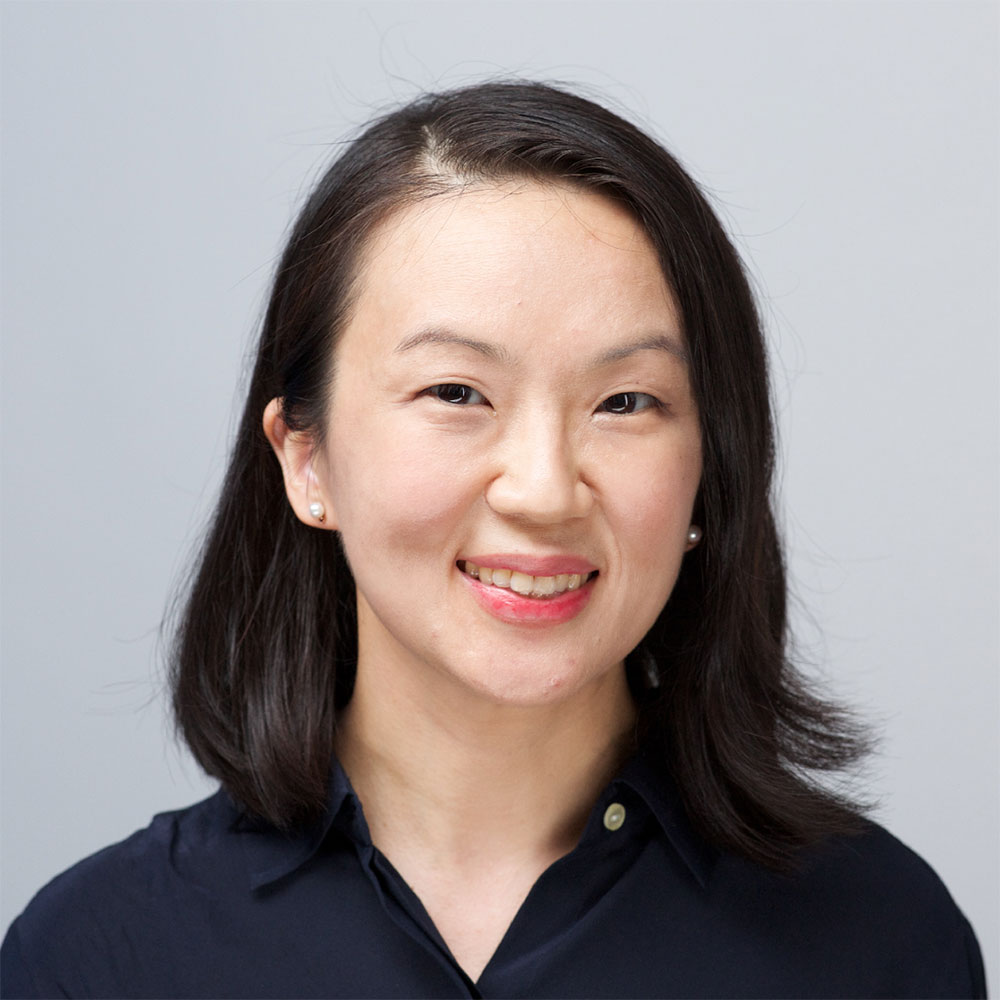 Elizabeth Shim is an author and former journalist based in New York City, and currently a principal at Haven Tower Group, a strategic communications consultancy. Elizabeth has been recognized for her coverage of North Korea and was a 2015-16 U.S.-Korea NextGen Scholar with the Center for Strategic and International Studies. She has presented papers and participated on panels hosted by the Korea Foundation, the University of Southern California, the International Communication Association, Columbia University and the Korean Association of Broadcasting and Telecommunication Studies. Her findings were published in Media Technologies for Work and Play in East Asia (Bristol University Press, 2021).
Elizabeth's forthcoming book, North Korea's Nuclear Cinema: Simulation and Neoliberal Politics in the Two Koreas (Bloomsbury) is the culmination of a decade of reporting. A native of South Korea who grew up in Europe, the Middle East and New England, Elizabeth has reported for United Press International, the Associated Press and the South China Morning Post. Her stories have also appeared in the Los Angeles Times and USA Today. Elizabeth received a bachelor's degree in economics and philosophy from Wellesley College and a joint master's degree in global journalism and East Asian studies from NYU in 2014.
---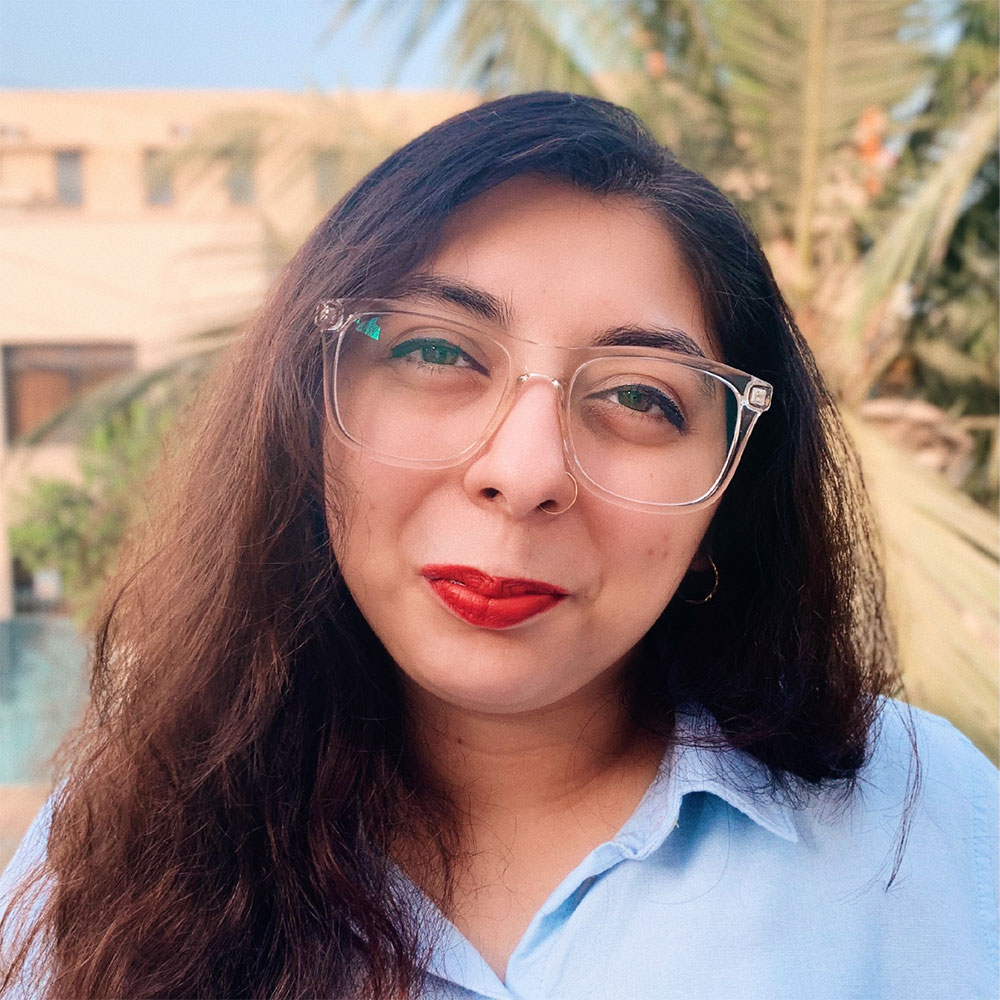 Zuha Siddiqui is a journalist based in Pakistan covering the environment, technology and human rights. Her reporting has been supported by fellowships from the South Asian Journalism Association and One World Media. She was a 2020 journalism fellow with FASPE, Fellowships at Auschwitz for the Study of Professional Ethics. And in 2021, she was among the 10 journalists — from a pool of 200 from 55 countries — shortlisted for the Thomson Foundation's Young Journalist Award.
Zuha has been an adjunct at Habib University in Karachi since January 2021. She teaches journalism courses to undergraduate students in the Communication and Design program, including Writing Cities, Media & Migration, and New Media & Journalism.
She graduated from NYU's GloJo program in 2019 with a Master's degree in Near Eastern Studies & Journalism. She was also a Falak Sufi Scholar.
---
Simone Somekh is a New York-based author, journalist and communications specialist. Simone holds an M.A. in Journalism and European & Mediterranean Studies from New York University's GloJo Program (2018) and a B.A. in Communications and Political Science from Bar-Ilan University.
Simone is an adjunct professor in the Department of Speech and Communication at Touro University in New York and the Content Marketing Manager for the US market at Skit.ai, an industry-leading tech company developing conversational Voice AI solutions. He specializes in US-targeted communications, content marketing and storytelling for B2B software companies.
Simone's work has been published in The Associated Press, Tablet Magazine, The Forward, The Jewish Telegraphic Agency, Vanity Fair Italy, Corriere della Sera, Wired Italy, and more. His debut novel, Grandangolo (Wide-Angle), first published in Italy in 2017, has been published in French, German, and Russian. Simone is a recipient of the prestigious Viareggio Prize.
---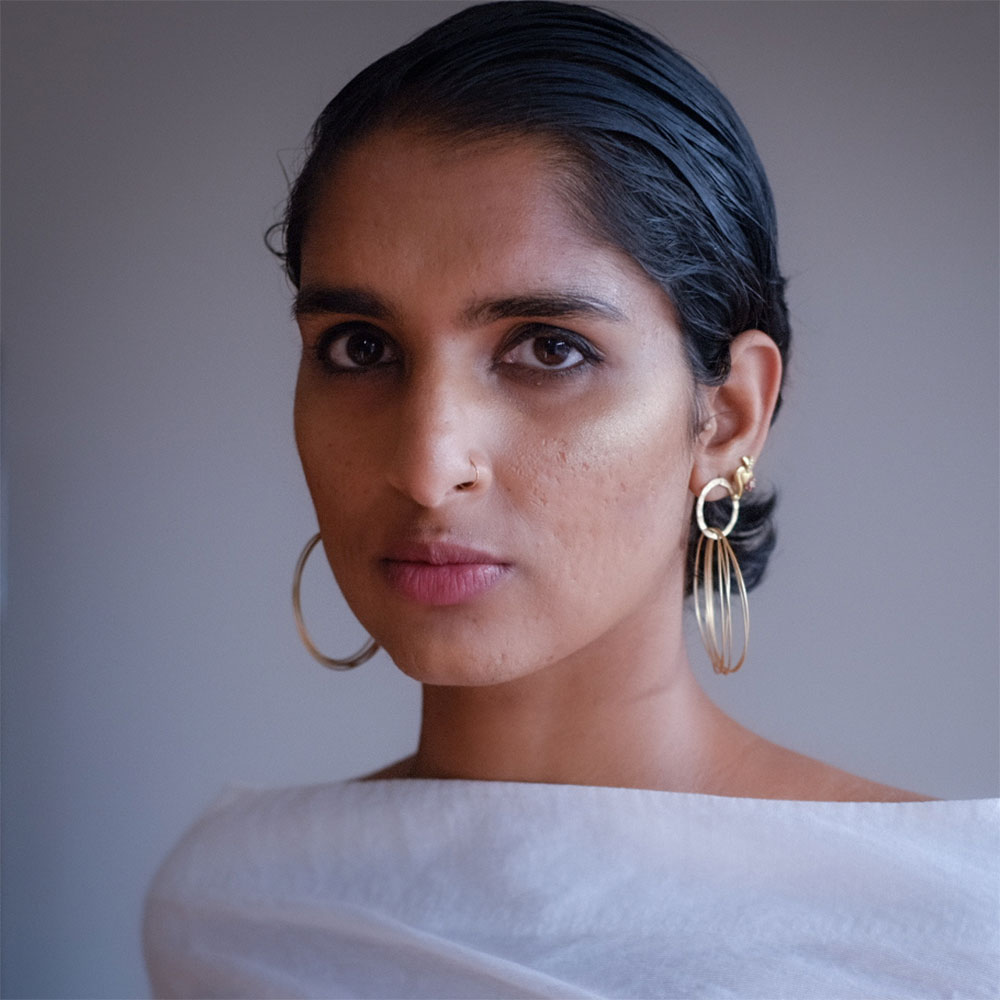 Prianka Srinivasan is a supervising producer with the Australian Broadcasting Corporation (ABC) and radio host of the show Pacific Beat. She covers Pacific news and current affairs, hosting live interviews and producing daily audio packages about the region along with a small team of reporters. Prianka has produced multiplatform stories for television, radio and online for Australian and international audiences. Her stories cover a wide range of issues, from the proliferation of cryptocurrency projects in the Pacific to highlighting the effects of climate change on indigenous communities. Prior to her engagement with ABC, Prianka worked as a freelancer in New Caledonia and Vanuatu, covering stories for Washington Post, the Guardian and Al Jazeera.
---
Kayla Stewart is an award-winning food and travel writer. Her work has been featured in the New York Times, Southern Foodways Alliance, the Wall Street Journal, the Washington Post, Condé Nast Traveler, Bon Appétit, Travel + Leisure, Eater, Salon, Texas Monthly, and others.
Kayla served as a Fulbright Scholar in Indonesia, and was awarded the UC Berkeley-11th Hour Food and Farming Journalism Fellowship. She was a guest speaker at the 2021 Southern Foodways Alliance Fall Symposium, and her piece, "A Harlem Restaurant That's Withstood Gentrification, a Pandemic and Time" received a notable mention in the 2021 edition of Best American Food Writing. She is the co-author, with Emily Meggett, of Gullah Geechee Home Cooking: Recipes from the Matriarch of Edisto Island, forthcoming from Abrams in April 2022. She also serves as an adjunct faculty member at New York University, where she teaches Food Writing.
Kayla received her B.A. in Journalism from the University of Houston, and holds a joint master's degree in International Relations and Journalism from New York University's Global Journalism program.
---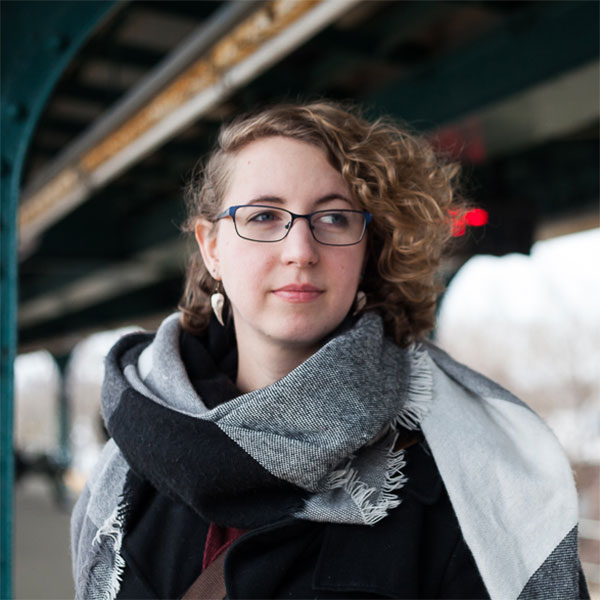 Stephanie Sugars (GloJo-IR 18) is the senior reporter at the U.S. Press Freedom Tracker, where she reports breaking news and produces long-form investigative and research projects on on First Amendment issues across the country.
Stephanie has previously worked as a researcher and reporter for the Committee to Protect Journalists, where she covered the Trump administration, electronic device searches by U.S. Customs and Border Protection and violence at protests. Stephanie was inspired to pursue journalism while working for the Post-Conflict Research Center in Sarajevo, Bosnia-Herzegovina, where she covered post-conflict reconstruction and memory issues. Her freelance reporting and photojournalism covering human rights, identity, and conflict and post-conflict issues has been published by Al Jazeera, Open Democracy, Columbia Journalism Review, and Balkan Diskurs, among others.
In addition to her MAs in journalism and international relations, she holds bachelor's degrees in anthropology and international relations from the College of Wooster. Though currently living in New York City, Stephanie was born and raised in Albuquerque, New Mexico, as an avid green chile lover, reader, hiker and crafter.
---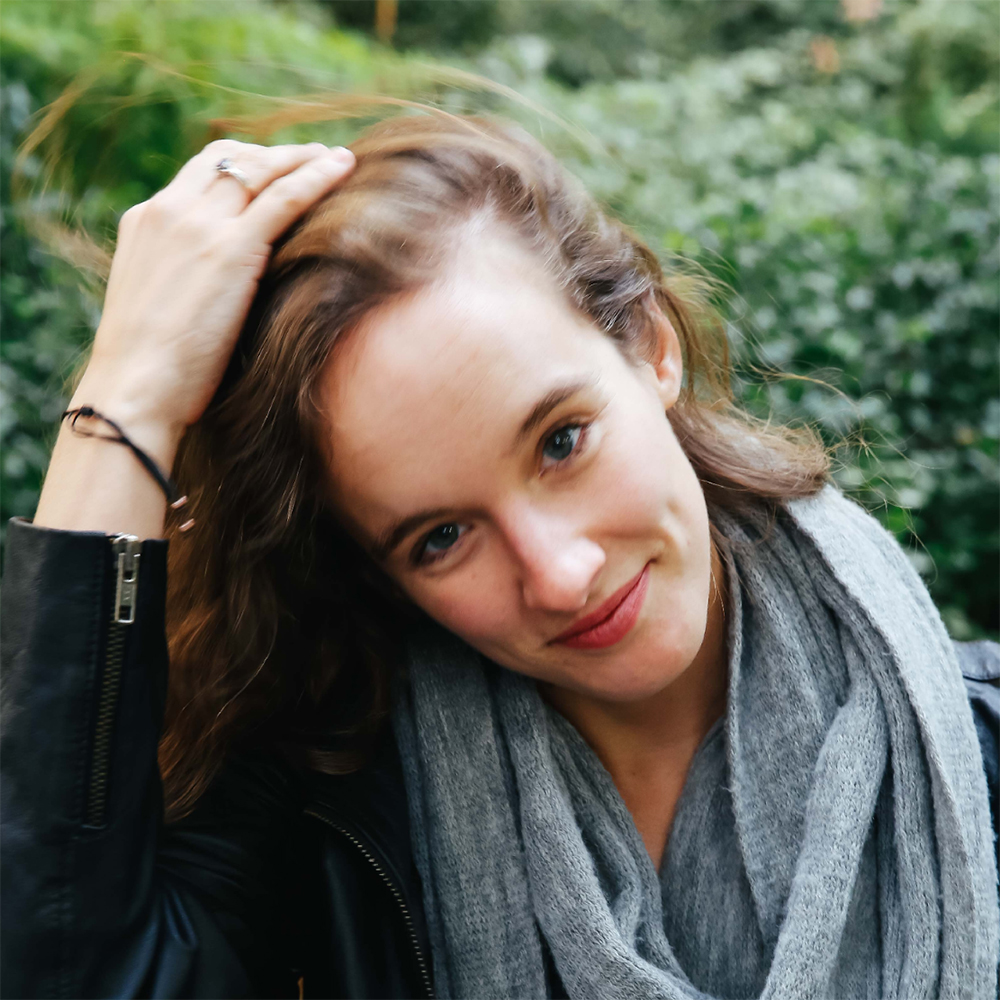 Katherine Whittaker is an alum of the Glojo/European and Mediterranean Studies program, where she focused on the refugee crisis and the economic crisis in Greece and interned at Reuters in Athens. However, her professional trajectory changed somewhat after accepting an internship – and later, a full-time position – with Saveur Magazine. There, she built the video department, served as the digital editor, and worked on the brand's social media presence for about 3 years. She is currently based in Athens, Greece, where she focuses on food, culture, and travel, freelancing for US-based publications but also serving as a social media and branding consultant for a number of prominent local brands and restaurants. She has also consulted for Silversea Cruises and teaches classes through Context Travel.