Come study journalism in the most exciting city in the world. Your city,

New York City

.
The mission of the Urban Journalism Workshop is to identify and rectify the under-representation of African-American, Hispanic, Asian, and Indigenous journalists, in newsrooms across the country. There is value in people from all backgrounds being attuned to this lack of representation and the disparities that may result from it. The support of diversity allies is critical to effecting meaningful change toward equitable representation in newsrooms
The Urban Journalism Workshop welcomes all high students who appreciate our mission, regardless of their identity or background. All high school students are eligible for consideration so long as they reside and attend high school in the New York City metropolitan area.
July 15 – 24, 2024
Please stay tuned for 2024 NYU Urban Journalism Workshop application updates.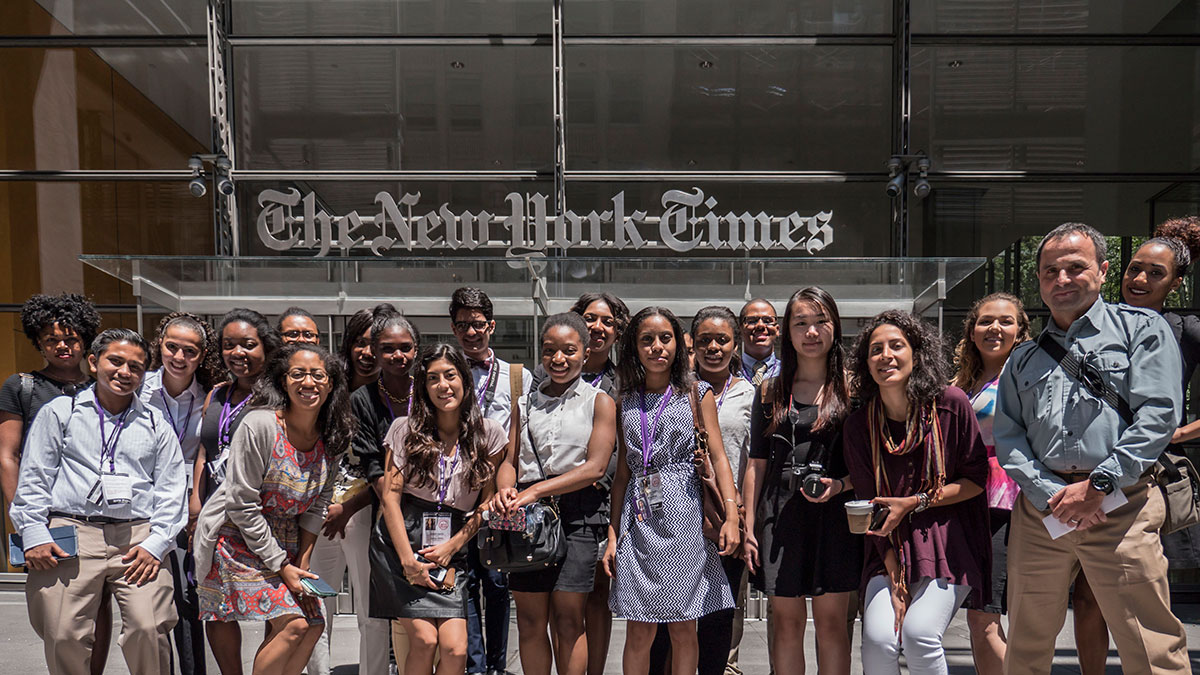 How do I apply?
Students must be at least 16 years of age and live in the New York City metropolitan area to be eligible.
Please check back again for an update on UJW 2024 applications.
For admitted students, the program is free.
Become a Backpack Reporter
During the workshop students will receive hands-on instruction from NYU faculty and visiting professionals and get the opportunity to report and produce their own multimedia stories.
Below is a list of what to expect at the Urban Journalism Workshop:
Experience life away from home, living in the East Village in one of the NYU dorms.
Produce stories to be published on the program's website: The Spectrum.
Visit some of New York's most prestigious newsrooms, and meet with top journalists.
Gain valuable insight into the college admissions process from NYU admissions counselors.
Alumni of the program, now in its 40th year, work at major newspapers, magazines, online publications and in TV and radio.