Adam Tanner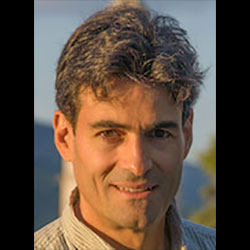 2013 Winner
Adam Tanner is a visiting scholar at the Arthur L. Carter Journalism Institute and a fellow at Harvard's Institute for Quantitative Social Science. He has been at Harvard since the 2011-12 academic year when he was a Nieman fellow.
He recently completed What Stays in Vegas: The World of Personal Data–Lifeblood of Big Business–and the End of Privacy as We Know It, a book to be published September 2, 2014 by PublicAffairs (Perseus Group).
From 1995 until 2011 Tanner worked for Reuters, including as bureau chief for the Balkans and in San Francisco. In other postings he served in Germany, Russia and Washington D.C. He was part of the Reuters team cited in 2012 as a Pulitzer finalist in international reporting. He has appeared on the BBC and National Public Radio, and writes for Forbes, Worth and other magazines.
Tanner will spend his time as recipient of the Award reporting on the business of medical data, the complex trade in personal medical details generated from doctor visits, hospital stays and pharmacy purchases. Selling de-identified data has become a multi-billion dollar business, even if such practices are largely hidden from the public. In his research, he will analyze what data is widely available, what vulnerabilities exist in the existing infrastructure and how the system could be strengthened for the future. The work will also examine how the availability of such big data helps advance medical science.
---
Reporting Award Articles