Lisa Armstrong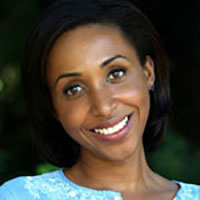 2012 Winner
Lisa Armstrong is an award-winning journalist with credits in several publications, including The Washington Post, Parade, National Geographic, Essence, and O, The Oprah Magazine.  In addition to an M.A. in journalism from NYU, Armstrong has a master's degree in urban planning with a concentration in international development.
Armstrong grew up in Nairobi, Kenya and has worked in Ethiopia, India, Zimbabwe, Tajikistan and several other countries, writing stories mostly about humanitarian issues. She has written about teenage prostitution in the IDP camps in Haiti, and former child soldiers in Liberia. She won an award from the American Society of Journalists and Authors for an article about a Kenyan village formed by women who were allegedly raped by British soldiers, and subsequently banished by their husbands.
In February 2010, Armstrong received a grant from The Pulitzer Center on Crisis Reporting for a yearlong reporting project in Haiti. Her articles were published in USA Today and on TheAtlantic.com, The New York Times Website and The Daily Beast. She was also featured on NPR and the BBC, discussing rape in the camps and the spread of HIV after the earthquake. Armstrong and her Pulitzer Center colleagues were awarded the 2010 National Press Club's Joan Friedenberg Award for Online Journalism for their work in Haiti.
Armstrong will use the NYU Reporting Award to continue reporting on sexual violence in Haiti. According to Refugees International, the incidence of rape in Haiti has increased threefold since the January 2010 earthquake. There is no exact count because so few women report the attacks.
Rape was a problem before the earthquake. According to the medical journal The Lancet, between February 2004 and December 2005, almost 19 percent of girls in Port au Prince were raped. Until 2005, rape was considered a crime of passion; rapists would not be jailed, but could instead be ordered by a judge to offer their victims monetary compensation.
Armstrong will write about women she has been following over the past two years, many of whom were impregnated by their rapists and are now struggling to raise their children in the camps. She will also highlight the work that grassroots women's organizations are doing to protect women, and to get the police and courts to catch and prosecute rapists.
---
Reporting Award Articles