Matthew Luxmoore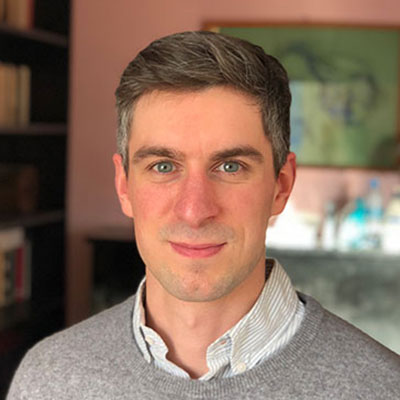 2018 Winner
Matthew Luxmoore is a freelance journalist based in Moscow. For the New York Times, Foreign Policy, Politico and other publications he covered the Ukraine crisis from Kiev and the Donbass. He observed its fallout in the countries of the former Soviet Union, reporting on life in newly annexed Crimea, tensions in the Moldovan breakaway state of Transnistria, minority issues in the Baltics, the plight of Georgia's internally displaced and Orthodox Church influence in Siberia. His 2015 series of dispatches on Russian influence in the post-Soviet space for Al Jazeera America was nominated for the Overseas Press Club of America's Bob Considine Award.
Matthew grew up in Poland and holds a master's degree from Harvard University's Davis Center for Russian and Eurasian Studies, where he was a Frank Knox Fellow. For his thesis, he conducted interviews in Moscow, Crimea and Ukraine with the leaders and ideologues of pro-Kremlin "counter-revolutionary" groups, about the use of WWII symbolism and discourse in their campaign to rally support for the state at times of upheaval. A version of this thesis, which has been presented at conferences in Princeton, Columbia and Harvard, is forthcoming in the academic journal Nationalities Papers.
Matthew will use the Reporting Award to shed further light on the themes of his research at Harvard, focusing on how memories of the Soviet collapse, and the real and perceived mistakes of the West, are shaping the views and actions of a new generation of Russian political activists working to tap into right-wing sentiment across Europe.