May 28, 2020
2020 Reporting Award Winners Announced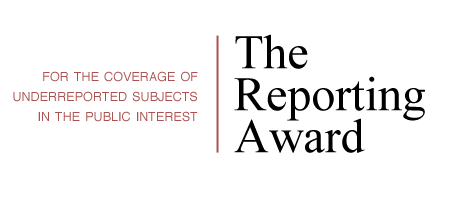 New York University's Arthur L. Carter Journalism Institute has named two recipients of its 2020 Reporting Award: Maddy Crowell, whose work has been anthologized in The Best American Travel Writing 2019, and Casey Parks, who penned a three-part series that was included in The Best American Newspaper Narratives.
The award, established in 2009, supports a work of journalism in any medium on significant underreported subjects in the public interest.
Stephen D. Solomon, Marjorie Deane Professor of Journalism and chair of the award committee, notes that many journalists need financial assistance in order to engage in enterprise reporting projects.
"The new round of layoffs at news organizations because of the Covid-19 pandemic means that resources are increasingly stretched too thin to do in-depth reporting on issues of importance to the public," he said. "The Reporting Award does a small part in filling that need."
Sarah Stillman, the inaugural recipient of the Reporting Award, traveled to Iraq and Afghanistan to report on the abuse of third-world service workers on U.S. military bases there. Her piece, "The Invisible Army," which appeared in the June 6, 2011, issue of the New Yorker, won several of journalism's top prizes in 2012: the National Magazine Award in the category of "Public Interest"; the Hillman Prize for Magazine Journalism; the Overseas Press Club's Joe and Laurie Dine Award for International Human Rights Reporting; and the Michael Kelly Award for the "fearless pursuit and expression of truth."
For more on the Reporting Award, please visit The Reporting Award page. Applications for next year's award will be accepted in January 2021.