Margaret Eby, CRC 2011, published South Toward Home: Travels in Southern Literature on September 8, 2015.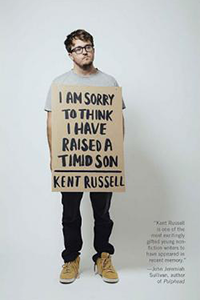 Kent Russell, CRC 2009, published I Am Sorry to Think I Have Raised a Timid Son on March 10th, 2015.
"Kent Russell is one of the most excitingly gifted young non-fiction writers to have appeared in recent memory."
– John Jeremiah Sullivan, author of Pulphead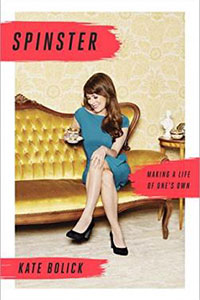 Kate Bolick, CRC 2002, published "All the Single Ladies" as a cover story in The Atlantic, and the book emerging from it, Spinster: A Life of One's Own will be published in April 21st, 2015.
J Bryan Lowder, CRC 2011, Assistant Editor at Slate and co-founder of Outward, Slate's LGBTQ section, wrote "A Queer Kind of Criticism: Wayne Koestenbaum's My 1980s & Other Essays."
Jessica Gross, CRC 2011, published "Writing the Lake Shore Limited" in The Paris Review.
Kathryn Joyce, CRC 2003, has published her second book, "The Child Catchers: Rescue, Trafficking and the New Gospel of Adoption."
Lauren Sandler, CRC 1999, has published her second book, "One and Only: The Freedom of Having an Only Child, and the Joy of Being One," with Simon and Schuster.
Thomas Chatterton Williams, CRC 2008, published "Dangerous 'Game' for a Writer" and "How Hipsters Ruined Paris" in The New York Times, "Racism Without Racists" in The Atlantic, and "What Have We Who Are Slaves and Black To Do With Art" in n+1.
The work of several CRC alumni has been featured in the New York Times recently: Eric Hynes, CRC 2009, reviewed "Drinking Buddies," the latest film by Andrew Bujalski; Jessica Gross, CRC 2011, contributed two pieces to the Magazine's "Who Made That?" column; and Rob Brunner, CRC 1995, explored the careers of fictional artists and filmmakers who exist only in novels.
Megan Labrise, CRC 2013, has been hired as a feature writer for Kirkus Reviews.
Charly Wilder, CRC 2010, is an editor at Spiegel International, the English-language website of German magazine Der Spiegel, and writes on travel in Europe for The New York Times.
Margaret Eby, CRC 2010, was hired as the editor of the Page Views, the New York Daily News' book blog.
Jason Bailey, CRC 2011 — Flavorwire's film editor, and contributor to the Atlantic, Slate, Salon, and the Village Voice — has written a book about Quentin Tarantino's "Pulp Fiction," which chronicles the making of the film, and examines its enduring influence on modern cinema.
Meredith Blake has been hired as an entertainment reporter for the LA Times.
Willa Paskins was hired as a TV critic for Slate
Kent Russell published an extensive piece in the New Republic about Dave Glasheen, a man who went to a desert island to disappear. You can find the story here.
Clay Smith, CRC 2002, was hired as editor in chief of Kirkus Reviews.
Natasja Sheriff, CRC 2011, has won the Fall 2013 I.F.Stone Award.