Inside Lens 2016
BEGINNING IN MARCH 2016 on Channel 25
Airs on Fridays at 9:30 pm
News & Documentary at NYU Journalism brings you eight young filmmakers from around the world, and their fresh look at captivating stories from off the beaten path. Directing, shooting and editing as a one-person crew, these emerging filmmakers immersed themselves with their subjects to give you an intimate insight into our city and our world. Series Two features stories from villages in rural China to public schools in Harlem, from Bollywood to Inner Mongolia. Inside Lens takes you on a journey towards the future of documentary filmmaking, into the unexpected stories we find in the places we know best, and the experiences we share even in the farthest stretches of our world.
NYC Life, the City of New York's lifestyle channel, is available in the New York tri-state area over-the-air (Channel 25.1) and on Cablevision (Channel 22), Comcast (Channel 14), Direct TV (Channel 25), RCN (Channel 25), Time Warner (Channel 25), and Verizon FiOS (Channel 25). Visit nyc.gov/media for carrier information and schedules.

---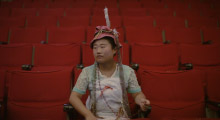 March 11, 2016
Fairy Tales
Rongfei Guo
Fairy Wang may be a working-class girl from rural China, but she thinks she's the next Coco Chanel. After posting her eccentric designs on Weibo, Fairy becomes an overnight internet celebrity. But fame comes at a price.
---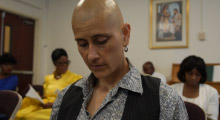 March 18, 2016
Latter-Gay Saints
Brittany Knotts
The Church of Latter Saints provides two impossible options for gay Mormons: celibacy or excommunication. Latter-gay Saints follows two LGBT Mormons in New York City as they navigate the problematic relationship between their faith and their sexual orientation.
---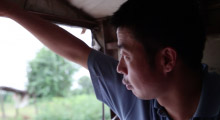 March 25, 2016
Aging Out
Xin Liu
Migrant workers who supported China's economic boom are starting to age out of the workforce. Many of these men at 40 find it hard to get work, have no money to marry and are too ashamed to go home after their dreams of prosperity end in a windowless room.
---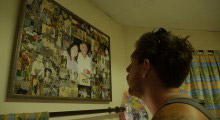 April 1, 2016
Two Hundred Percent
Ryan S. Porush
Two Hundred Percent tells the story of a son's journey to Israel 15 years after a tragic accident to reunite with his long-lost father. There, his expectations clash with reality as he reconsiders his father's accident and is forced to confront a painful past.
---

April 8, 2016
When you Can't See the Film
Yijun He
Due to censorship, many films can't be released in China. When You Can't See The Film finds underground cinema clubs that are making independent films accessible despite the risks.
---

April 15, 2016
Copy Cut Paste
Cynthia Ghazali
Many women in Lebanon are obsessed with their looks and turn to plastic surgery as an escape from their imperfect world of political, social and economic instability.
---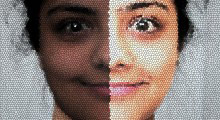 April 22 2016
In All Fairness
Richa Sanwal
The deep rooted prejudice against dark skin color is experienced by women on all levels of Indian society. The filmmaker tries to understand this pressure for lighter skin effects her, domestic workers and even famous Bollywood actresses. Even men are now starting to lighten their skin.
---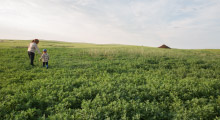 April 29, 2016
Rootless
Alice Xue Yu
An Inner Mongolian mother lives a split life for her young son. Caught between tradition and modernization, she leaves her grassland home for better schools in the city.
---