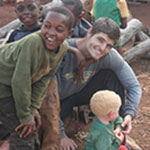 Paul Thomas
After completing his B.S. in Agricultural Business at Cal Poly SLO, Paul spent a brief period working in Hollywood before volunteering to serve with the U.S. Peace Corps in Cameroon, West Africa as an Agricultural Business Extension Volunteer. While serving as a volunteer, Paul began using film clips as a device to teach, inspire, and to help raise funds. His work was selected as the winner of the 2014 Peace Corps International Literacy Day Video Contest, which sought to find the best example of a volunteer using technology to ameliorate village literacy levels; the village children he worked with received two computers and a kindle as a prize for winning the contest. Paul also received a large donation, video camera, and spices from McCormick, in partnership with The Food Network, in support of the women's empowerment and after school groups he organized and ran.
---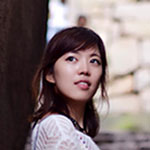 Qingzi Fan
Qingzi Fan was born in a small city in China and raised in Shanghai. She holds a B.A. in Chinese Literature from Fudan University. In her college years, she spent most of the time traveling to the underdeveloped regions of China, where she saw underprivileged families struggling with life, children shouldering the responsibility of onerous farm work and town residents suffering from severe pollution. What she saw strengthened her belief that unless someone like a reporter brings the terrible conditions to light, things would never change.
She has been to Yunnan, Guangxi, Guizhou, Hebei and Tibet as a volunteer photographer and teacher to help out the children who have no chance to receive proper education. She landed a 3-month internship in Shanghai Media Group yet found her freedom of speech hamstrung by the way Chinese media function. Then she started to intern at NBC Universal, where she focused on digital editing, researching and reporting.
Her motto is "be brave and never compromise." She envisions continuing her fighting for underserved populations and calling attention to issues of inequality, social illness and government corruption in China.
---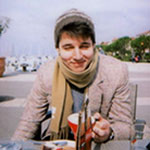 Jan Kobal
I hold a BS in Biochemistry from the University of Southampton and an MS in immunology from University College London and this might surprise many an onlooker seeing as I'm moving towards documentary film. I've always felt out of place in the field of applied science and this reached a point soon after I moved to London. I reevaluated what it was I find myself doing most often, where my natural drive lies. I found it journalism.
I was the music editor for a long running magazine in Southampton called The Edge and then proceeded to become the music editor at the London publication Savage. Suffice it to say music has always played a large part in my life. I've conducted many interviews of bands, scientists, artists and comedians on student radio and I've written many pieces on the music world today.
My desires weren't satiated, however, with simply pursuing journalism as a hobby. Films have always fascinated me, both documentaries and works of fiction, and I struggled to find a way to pursue this creative outlet. With News and Documentary I want to attain the skills required to become a fully individual documentary filmmaker in the style of my idols – Werner Herzog, Erol Morris and Joshua Oppenheimer. In this vein I do not wish to focus on a particular format of documentary journalism, this is because I believe the field is ever evolving and varying lengths and styles of film are able to best capture an inherent narrative. I am interested in understanding what it is that makes us decide to do whatever it is we do – why do doctors spread pseudoscience whilst having sworn the Hippocratic oath? Why do disenchanted youths turn to drugs in one of the most beautiful cities in Norway, Bergen. I suppose you could say I'm blissfully curious and incredibly aware of how quixotic I can be at times, and I look forward to what NYC throws at me.
---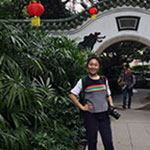 Qiuxuan Lyu
Qiuxuan Lyu (Lucille) recently earned her B.A degree from Beijing Foreign Studies University, majoring in Chinese Language and Literature and minoring in English. She found her interest in telling and writing stories during her first internship in a local media in Tianjin. She also tried to use video to tell stories and finished her first short documentary in 2014. This experience inspired her to pursue a career in documentary or video journalism. Then she joined APTN Beijing Bureau and landed a 6-month internship as an assistant video journalist. Later, she also did an internship in Xinhua News Network Corperation and tried to tell stories from different angles.
Born and raised in Tianjin, a city famous for folk art and humor, Qiuxuan has a strong interest in Chinese traditional art. She started to learn and play the Pipa (a traditional Chinese musical instrument) when she was seven and she still practices when she has time. Besides music, she developed a penchant for Chinese tea under her mother's influence. With such a background, she wants to make a documentary about a Chinese art form or stories of Chinese artists.
---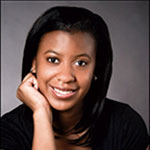 Kimberly Jones
Kimberly Jones was born and raised in Paterson, NJ and received her B.A. from Cornell University in Sociology. During her undergraduate years, her love of journalism led her to found the Black Perspectives campus newsletter, which provided a forum for topic discussion relevant to students of color. After graduation, Kimberly worked as an editor for various trade publications and subsequently sharpened her print and digital editing skills at McGraw-Hill Education. During this time, Kimberly continued to develop her interest in journalism by working as a freelance reporter for North Jersey Media Group and earning a professional development certificate from MediaBistro in Digital Journalism. Inspired by documentaries such as "Waiting for Superman" and "Blackfish", Kimberly is looking forward to completing her master's degree with a particular emphasis on developing her long form storytelling skills and acquiring the finer points of video shooting and editing. When she is not busy perusing the news, Kimberly enjoys spending time with her family and trying out new cooking recipes.
---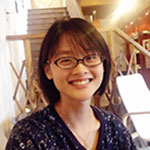 Teng Chen
Teng comes from a region which is famous for its mafia groups all around the world – Fujian, China. Teng is a very spirited person who has travelled a long and twisted road until finally finding her way into journalism. She studied French language in university, and studied Sociology in France for one year., After graduation in 2010 and until 2012, she tried around 20 jobs in different industries and found none of them satisfying, because of her restless nature and strong curiosity to know always more about the world.
Then Teng finally decided to try journalism.. It was a crazy moment in her life but the door of lights was finally cracked open. Teng gradually found work as a full-time news assistant and producer for NRC (leading dutch newspaper), Canal+ (French TV), and the New York Times. She was lucky enough to have the opportunities to work with the highest journalistic prize winners from Netherlands, France and US (Pulitzer Prize). At the same time, she enriched her journalistic experiences by freelancing as a news assistant and producer for other big international media, such as the BBC, Financial Times, The Economist, Le Monde, Le Figaro, TF1, etc.
Her journey as a China Producer for documentaries started in 2014, by working for the leading Dutch broadcaster VPRO. So far, she has produced a philosophical documentary series, voiced over by philosopher Alain de Botton (she produced one hour out of the total 7 hours in seven countries), as well as her beloved project: a traveling documentary series about China (she produced three hours out of the total six hours). Teng was the only China producer for all these projects.
The various experiences in print media gave Teng the sense to think with content and depth, and experiences in TV gave her the sense to tell stories through images. Teng feels very passionate about coming to NYU because she wants to put herself a step forward towards being an independent journalist and a documentary filmmaker, who can not only produce, but also shoot, edit.
---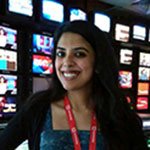 Veda Shastri
Veda is a native of Boston, MA, but has been living & working in New Delhi, India since 2010. She graduated from Tufts University with a BA in Anthropology in 2009. Since then, she has been working at CNN-IBN, a television news network headquartered in Delhi. At CNN-IBN, she was a Rundown Producer, and spent her days building and rolling news bulletins, rushing between the newsroom and the control room, and trying to keep calm through all the "breaking news."
Veda's passion for storytelling and documentaries was further informed during her study of anthropology and ethnographic films while at Tufts. From her time in India, she's developed an interest in women's rights and security on a global scale. She wants to work across media platforms to find new, creative ways to tell stories that both educate and create awareness. Veda is also an enthusiast for the performing arts and when she's not working, can be found attending theatre, dance & music festivals.
---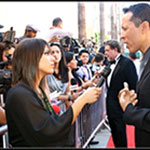 Mercedes Barba
Mercedes Bianca Barba was born and raised in Los Angeles, Calif. She received her Bachelors degree in Broadcast Journalism from California State University, Los Angeles in 2014. She began her career in journalism in 2007 when she worked for a small startup television station in Encino called "Time Television." There, Mercedes was the host of a weekly fashion show called "Catwalk" and also worked as a producer and editor. She attended numerous fashion events where she interviewed designers such as Christian Audigier of Ed Hardy, Bosnian fashion designer Ina Soltani and even former Los Angeles Laker Lamar Odom.
Shortly after, Mercedes began working as an associate segment producer for a bilingual television station in Santa Monica called "LATV," where she wrote scripts for two nationwide syndicated television shows called "American Latino" and "LatinNation." Mercedes also worked many press junkets where she covered the releases of films and conducted one-on-one interviews with celebrities such as Jim Carrey, Cameron Diaz, Justin Timberlake, Jason Segal and Morgan Freeman. Mercedes also served as the in house red carpet correspondent for numerous film festivals. She conducted interviews for the Los Angeles Latino International Film Festival, (LALIFF) where she interviewed Oscar-Winning director Alejandro González Iñárritu and at the red carpet of the American Film Institute Film Festival, (AFI) where she interviewed celebrities such as Will Ferrell and Halle Berry.
---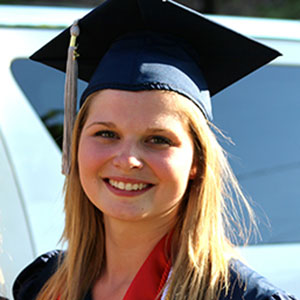 Kaitlin Sprague
Kaitlin Sprague is a New Jersey native from Hopewell Borough. She earned her bachelor degree from Syracuse University in 2015 and majored in Communication and Rhetorical Studies. In an effort to realize her career potential and with a combined interest in documentaries, Kaitlin decided to pursue graduate school. She is looking forward to continuing her studies at NYU and excited for the opportunities that News and Doc will present to her.
---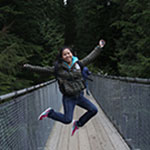 Ying Lu
Ying Lu recently got her B.A. from Jinan University, majoring in Journalism. Her first two years at college taught her much about the field. She worked as a journalist and design editor with the campus newspaper. Instead of their typical campus events news coverage, Ying did a story about student travel. The conversations with interviewees about their inner perspectives from their experiences encouraged her to pursue in-depth coverage. Later, Ying went to Halifax, NS to study, where she met with an independent documentary filmmaker and participated in the production of a short documentary. Witnessing the storytelling power of moving images, Ying determined to pursue her future career as a documentary filmmaker.
Ying interned at Nanfang Daily, Guangdong TV, China Daily and China News Service. Internship experiences in different media gave her a clearer look at how the industry works in China. She wants to be a storyteller, telling stories of different cultures, especially those who are neglected and marginalized.
---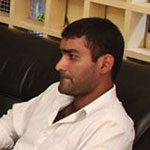 Hafeel Farisz
Hafeel Farisz is an Attorney-at-Law and a journalist at Sri Lankas leading English daily- The Daily Mirror and its corresponding website- the highest viewed English news site in Sri Lanka. He joined the newspaper while in high school and has been a key reporter/journalist for both the newspaper and its website since the inception of his career in journalism. As an attorney practicing in the Supreme Court of Sri Lanka he's been involved in some of the leading and controversial litigation in Sri Lanka including the case of the British Tourist who was arrested with a Buddha tattoo, the Aluthgama racial riots and the Golden Key debacle which made headlines in Sri Lanka and the region.
Hafeel is also a graduate in International Relations. He is a keen follower of adventure sports, given his background as a sportsman having played both Rugby and Cricket and as a President Scout. He also is also a passionate debater and mooter having represented the first Sri Lankan team to compete at the World School Debating Championships, and is a keen follower of theater. He is an avid reader of social processes and has a keen interest in the transformation and evolution in human thinking and its evolution. Hafeel enjoys all kinds of music especially the covers played with acoustics on a Saturday night.
---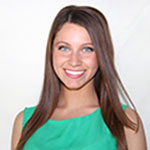 Valerie Theofanis
Valerie Theofanis was born in Manhattan, and raised in Queens, New York. She graduated magna cum laude from Marymount Manhattan College with a Bachelors of Arts in 2015. She majored in Communication and Media Arts and minored in Business. As an undergraduate at MMC, Valerie traveled to 13 different countries, and lived in both Italy and Australia for two semesters. Her passion for travel and culture sparked her interest in travel journalism, where she interned as an editorial writer for two travel websites. While she enjoys writing, her interest in television and news began after interning at ABC, CBS, and NY1 News. Valerie currently works as a freelance news assistant at NY1 News. She also has a background in the health and sciences, working at a pharmacy for three years. She is excited to start at NYU, where she hopes to express her diverse knowledge and background into a visual platform. When she is not consumed with work, Valerie enjoys painting, baking, exercising, and spending countless hours on Pinterest.