Ahmed Mansour
Ahmed is a 23 year old graduate of Gaza University, Gaza Strip, Palestine, where he specialized in Literature and Arabic English Translation. He is a filmmaker, journalist and interpreter. He has worked with international journalists covering Gaza and produced his own powerful documentaries that tell the story of his generation of young people and their aspirations for peace. He excelled as a student leader and co-founded the English Language Club on campus and ran successful art festivals. Starting in 2013, he has won scholarships for programs at NYU and Indiana University and was selected for the New Story Leadership (NSL) program of 2015, but unfortunately, he has not been able to get visas to leave Gaza for these past three years, and missed all these opportunities- until now. Ahmed arrived at the end of the NSL summer of 2015 program and participated in a compact version of the summer, and then in August, moved to NYC to a semester at NYU.
---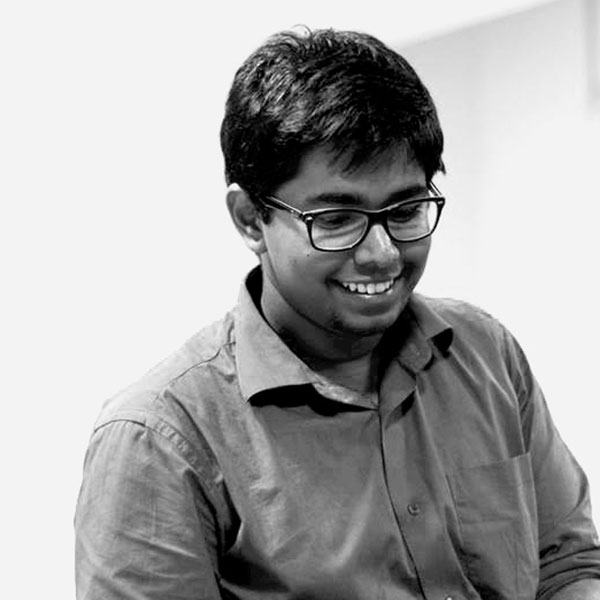 Athyunnath Eleti
Athyunnath has completed his college at Manipal University, in India, where he majored in Information Technology. After spending his high school life at coaching centers preparing for engineering entrance exams, he found the freedom of college life rather liberating.
Starting in his freshman year, he joined various student clubs and organizations that the University had, and found his niche as a writer and a reporter. Alongside his journalism work, he participated in several debates and went on to become the Institute champion.
His most significant work, however, is the founding and successful establishment of The MIT Post – one of India's first student-run news and journalism cells, operating as an official body of the college. Struggling against a reluctant administration for over a year, him and his peers founded the organization which now serves as the official source of news and media for the college.
A fan of the works of Aaron Sorkin, The Lumineers, and good ice cream, he likes to spend his time writing whimsical stories about the mundane events in his life. He looks forward to experimenting with a new medium of telling stories at NewsDoc, and being trained as a professional journalist to help him in his fight against apathy.
---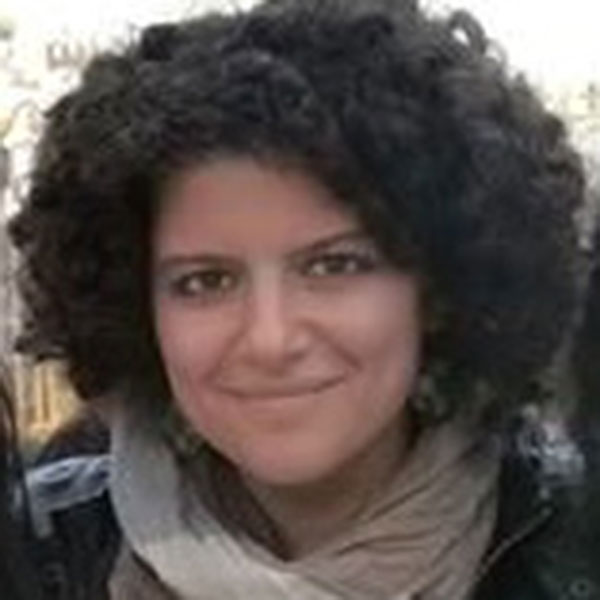 Benedetta Cutolo
Benedetta was born and raised in Rome, Italy, where she received a B.A. in Contemporary Literature at Roma Tre University. In 2010 she moved to Paris, studying at Sorbonne University asan exchange student. Seduced by the cosmopolitan atmosphere of the French capital, she settled down starting working as a teacher and a free-lance journalist.
In 2013, she obtained a double master degree in European cultures at Bologna and Strasbourg University and joined as an intern the production company Keep Shooting co-directing the documentary Naples from the TV series Villes violentes (Violent cities).
Following the internship, Benedetta worked as a broadcast producer on several documentary series and reportages for the main French TV channels, including France Télévisions and ARTE. In 2015, she directed the production of France24 series You are here dedicated to the French natural and cultural patrimony.
Passionate about any form of storytelling, form literature to filmmaking, Benedetta loves to be inspired by the stories of people surrounding her as well as discovering new regions of the globe.She fluently speaks Italian, French, Spanish and English and she likes to think that languages help her to put together different pieces of the world`s puzzle.
---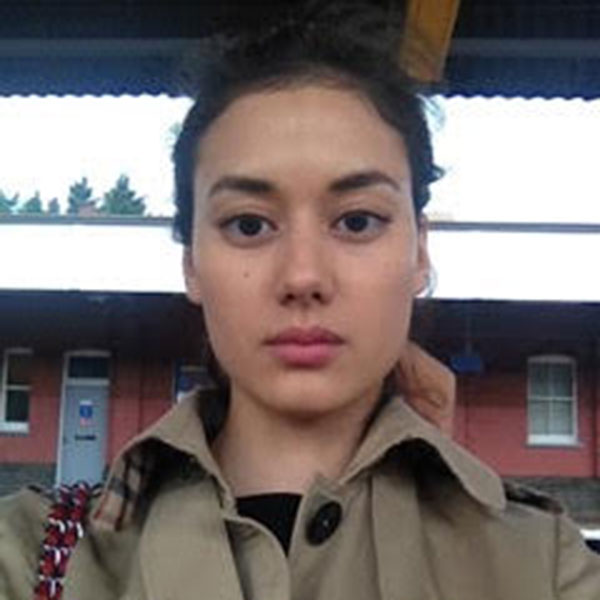 Emily Okuda-Overhoff
Born to a Japanese mother and a German father, Emily was brought up in London, UK. She studied French language and literature at King's College London, including a year at the Sorbonne in Paris. She graduated in 2015.Her interest in journalism blossomed during her studies as she started writing articles and developing on ideas for various editorial outlets on the subject of current affairs, travel, lifestyle and fashion. An internship at the Financial Times in London triggered her interest in audio-visual forms of journalism.
She currently works as an assistant producer in a Japanese production company in London, creating news programs, TV documentaries and entertainment programs for Japan's biggest broadcasters such as the NHK and TV ASAHI. As a complete newbie to the technicalities of the film camera and of visual storytelling, NYU News Documentary program felt like an important, necessary and inspiring step for her to translate and bridge the gap between her writing and her ambitions. She very much looks forward to the challenge of the 30-minute documentary as much for the final product as for the unavoidable path of self-discovery that its process will present.
---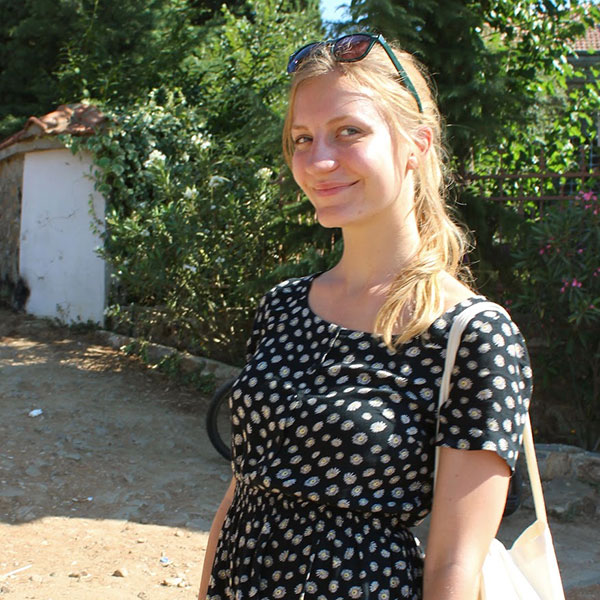 Marie Dupont
Marie grew up in the suburbs of Copenhagen and moved to London at the age of 19 to complete her Bachelor's Degree in Comparative Literature and Film Studies at King's College London. Living in London exposed her to a cultural diversity that truly ignited her desire to explore the world and meet people with different backgrounds and life stories.Marie's time as a Bachelor's student also confirmed her passion for documentary and reportage, partly through producing a short documentary on disability for an anthropology class at UNC at Chapel Hill where she went on exchange. She was able to pursue this art form as she worked with two film directors on their documentaries about Cycling Without Age (a Danish social movement), one of these films having won two awards at the All Sports Los Angeles Film Festival 2016. Apart from giving voice to those who are marginalized by media and society, Marie is interested in exploring the world, trying different foods and dancing without rest.
---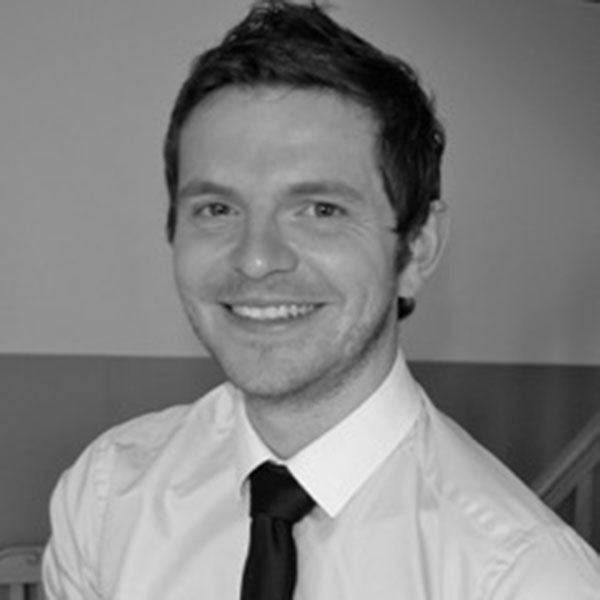 Mathieu Faure
I was born and raised in France. My Master of Political Science studies at La Sorbonne university in Paris confirmed my taste for journalism. During these two years, I studied sociology and especially the Chicago School and authors like Howard Becker and Erving Goffman. This teaching inspired me to explore and test theories in the field, and that's exactly what I did in the USA and Israel. My study of Sarah Palin's storytelling during the 2008 US election turned into a 50-page dissertation. Besides the study of her path, her communications and how US elections are run by a deeply plutocratic system, I drove through different states meeting voters seduced by her story. This is precisely what I enjoy about my work as a journalist today: being objective, not judging people for their actions and positions, but trying to identify and understand what makes them who they are.
I repeated this challenge a year later for my 150-page graduation dissertation. I chose a different subject: the village of Neve Shalom Wahat al Salam in Israel, where 60 Jewish and Palestinian families have been living in peace for over 40 years. Shortly after, I worked as analyst for the bilateral cooperation division at the French Defense ministry. I have been a journalist for more than 4 years. I started at a web TV channel specialized in economy, finance and social issues. Since May 2013 I have been producing articles and editing reports on various topics for both the web-based channel M6info.com and M6 television.
The documentary project at NYU is a chance for me, first of all, to learn how to improve with camera in my hands. Secondly, it is the opportunity to work on a subject for several weeks, being able to study a topic in depth and test theories in the field, meeting people and following them in their journey.
When I am not working, I can be found attending theatre, music festivals or at a café, writing down a tv show script.
---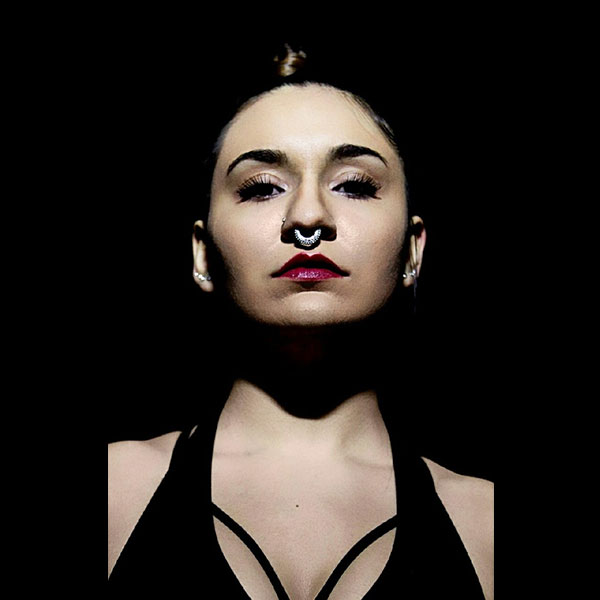 Olivia Wilson
Olivia Wilson was raised in Brooklyn, New York and received her B.A. at Villanova University for Communication with a speciality in journalism. After enrolling in the social justice documentary program, Olivia switched her focus from sports journalism to a documentaries. She took a break to pursue a semester abroad in Spain to focus on international media.
Olivia served as assistant director for One is No One, a documentary filmed in Costa Rica, and producer and interviewer for Limbo, a documentary filmed in Italy. She interned at New 12 New Jersey and Fox 29 in Philadelphia as a sports department intern, as well as a public relations intern for the Philadelphia 76ers.
She is excited to attend NYU because she is ready to learn how to be an independent film maker. She hopes to be a cross between Michael Moore and Spike Lee, both of which have heavily influenced her style of interviewing and film making. She wants to focus on issues of racism and women's rights.
---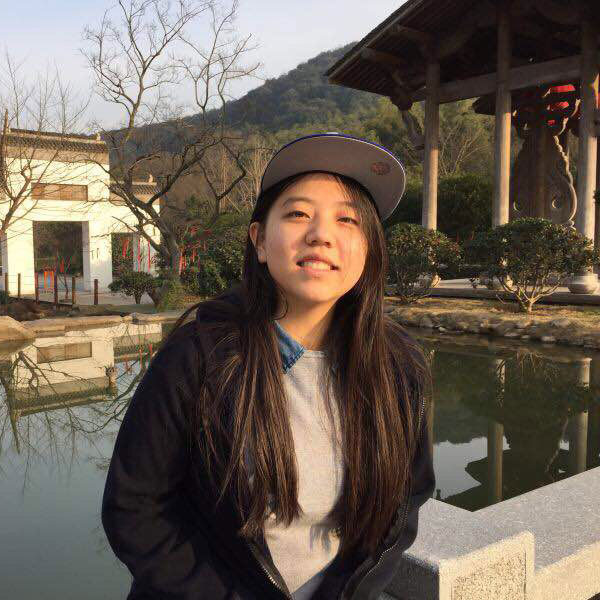 Jing Liu
I was born in a small city in China. It was actually not a serious city but an oilfield with the ever-stopping working units. They accompanied me every day of my childhood and my curiosity of what the world looks like grew day by day.
Since I was a little kid, I was looking forward to knowing different stories. I knew it was impossible for me to experience various lives therefore I was eager to know others' life stories which could also enrich my own insight and knowledge about life. While being interested in knowing all stories, I grew a strong interest towards literature. That is why I decided to finish my undergraduate education in Beijing Foreign Studies University in China, majoring in Teaching Chinese as a Foreign Language, which prepares me rich knowledge in both Chinese and English. And this major broadens my vision in different culture studies, which triggered my interest in documenting the valuable moments of human beings.
I worked as intern editors in new media industry in China. The experience reminds me of the importance of journalism. People need to know about the society they are living in and utter the voice of themselves. It was at that time when I determined to pursue a career as a journalist. However, my perception changed a little bit after I watched the famous documentary called Under The Dome produced by Jing Chai. I was pretty amazed by her investigation into the air pollution in China and wanted to try something like her in my own school. I independently made a documentary film and grew a strong interest of digging more into visual story-telling. I think video would be the most powerful expression of truth.
I love traveling and talking to different people, their life experiences are worth delivering in many senses. Some are quite inspiring, some are really thought-provoking. So, I want to become a storyteller in my future career. I feel thrilled about going to NYU for further study in news and documentary.
---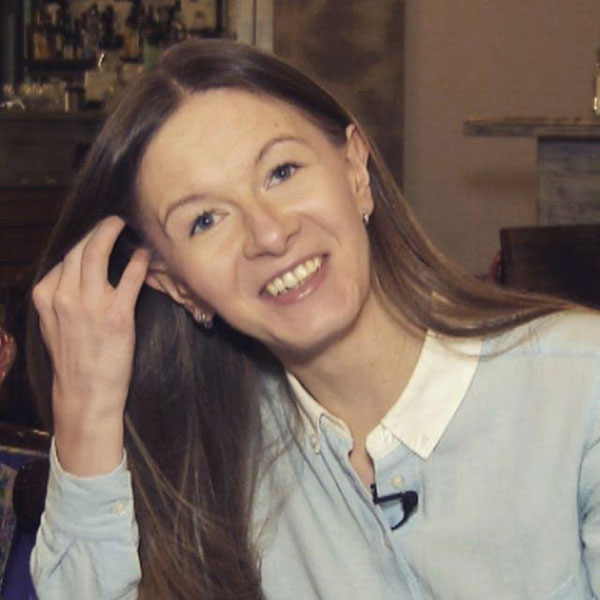 Olga Slobodchikova
Olga Slobodchikova was born and raised in Kirov, a city along the Trans Siberian railway in Russia. She studied journalism at the Moscow State University, graduating with honors in 2012. Just after the first year of her studies, she was hired by TASS, one of the leading news agencies in the country. Throughout her time at the university, Olga has worked for various Russian media outlets and landed an internship at the Moscow bureau of the New York Times. There, she was researching and fact-checking stories for staff reporters, including Pulitzer-winning journalists. She contributed to the coverage of Vladimir Putin's decision to run for the third term and mass protests that followed the parliamentary elections of 2011. This unique experience has determined her choice to work for international media.
By the time of graduation, Olga was already working as a producer at the BBC Russian Service, the BBC's subdivision in Russian language. During her four years at the BBC Moscow bureau, she went on to become a bilingual correspondent who has covered social affairs and culture in both Russian and English languages. Olga has covered the aftermath of the annexation of Crimea, the effect of the economic crisis and Western sanctions on the society and cultural tendencies of Putin's Russia, which included interviewing the controversial culture minister. At the BBC, she has worked across multiple platforms, including online, video and radio. Her new goal is to perfect a set of skills that would allow her to work behind the camera as well as in front of it.
---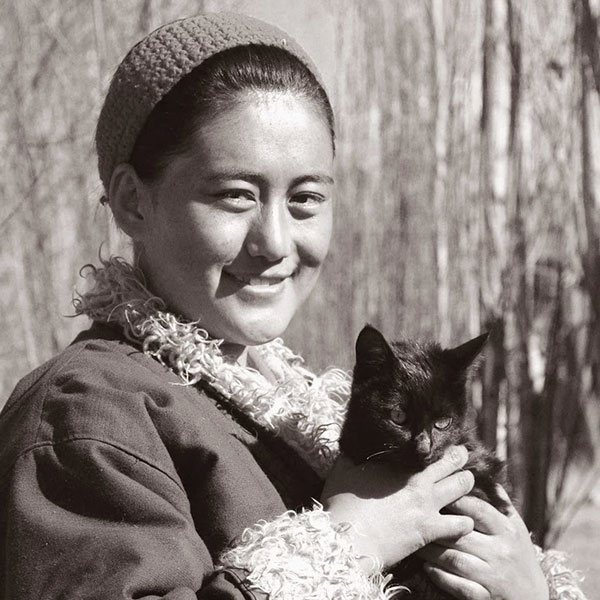 Tsering Wangmo
My name is Tsering Wangmo and I was born in exile in India to first generation Tibetan refugee parents. From a young age hearing the story of my parents and listening to folk stories of Tibet I developed a deep interest in storytelling and having spent my childhood in a tiny village I naturally understood the importance of mass media for people to connect to the outside world. When it was time for me to graduate from school I have already fathomed that Journalism was the right subject for me.
I studied BA Journalism from Madras Christian College in south India during which time I interned with The Hindu and later after a year working for an NGO I joined Himachal Pradesh University in Shimla to study Mass Communication. Upon graduating from here, it was now time to follow my long planned dream project to document the lives of Tibetan nomads in exile. Although I graduated in 2014, I have already visited the nomadic plateaus in 2010 and 2011 to establish a better and a more deeper understand of their lifestyle and to also understand how government policies effects their way of life. In 2015, I received funding from The Rowell Fund for Tibet to carry on the project 'Documenting the lives of Tibetan nomads in exile through photography.' I strongly believe that the News and Doc course will prepare me to eventually make documentary films on Tibetan nomadic life.
---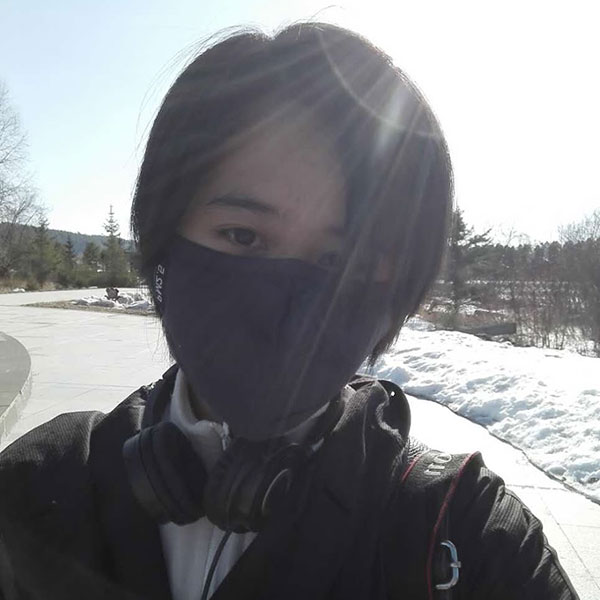 Veronica Wangshen
Veronica was born and raised in China till she started another chapter of her life at the age of 16 in various countries including US, UK and Japan. She recently completed her M.A. Degree from Columbia University, specializing in history and film studies. Prior to that, she received a B.A. Degree from Michigan State University, where she focused on history, art history and anthropology, and later on worked in museums, galleries and subsequently the New York Public Library. The life experience living under different cultures and lifestyles offers her an open-minded perspective and the academic/professional training enables her to generate a strong passion in socio-cultural studies.
The long-term interest in documentaries of cultural, artistic and social issues was embedded in her since younger ages under her father's influences. Through former collaborations with several documentary filmmakers, she gained increasing confidence and courage in pursuing documentary filmmaking. Currently she is highly passionate for the issues of the preservation of cultural heritage and endangered art worldwide, as well as the dysfunctional socio-legal systems and underrepresented population in East Asian society. She expects herself and her works to be a light shedding into the darkness.
Besides work, travel is the second most important thing in her life and an alternative lifestyle for her to perceive the world and discover the issues worth further research or larger acknowledgment. If backpacking does not occupy all of her leisure time, she must be into either books or music. So feel free to join her.