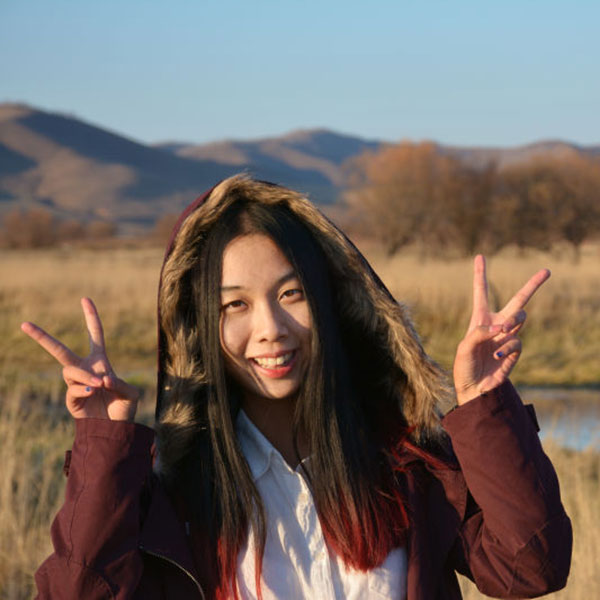 Mengchen Zhang
Mengchen was born in China and raised in several different cities including Xiamen and Hangzhou. She majored in international journalism for her undergraduate in Beijing with several months' studies in Hong Kong. She got a pseudonym as Dreamorning, which comes from a word-by-word translation of her Chinese name.
Mengchen has been devoting to International and broadcast journalism since she was a sophomore. As an undergraduate she had interned at CNN Beijing, CGTN (CCTV-News) headquarter and some other local broadcast media outlets. She's currently working as a part-time producer assistant, applying her broadcast journalism background in documentary making. She doesn't like to 'settle down' so she has always dreamed of working in different places for different stories. She wants to retell the stories she heard to more people, which led her to NYU for news and documentary studies.
MC likes to call herself a "dilettante" because of her strong interests but shallow understandings for arts, especially for art film and chamber music. She loves to visit local markets, parks, and museums once she arrives in a new place. If she hadn't chosen to be an independent documentary producer, she would like to be a gourmet because she loves cooking and eats a lot.
---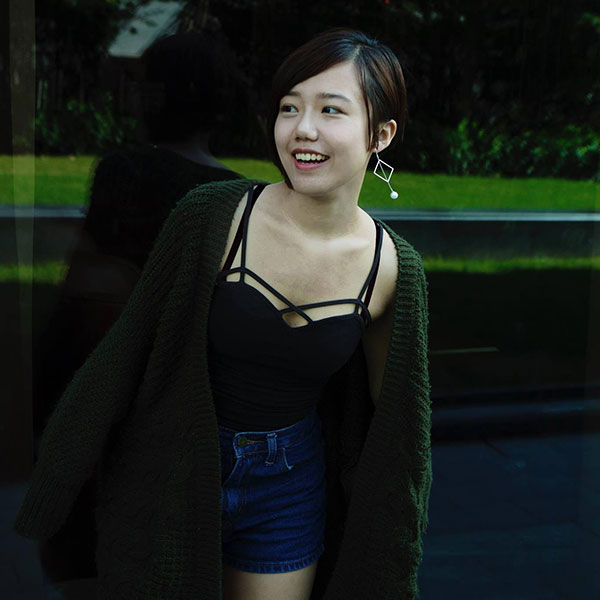 Elle Luan Chunxiao
Elle was born and raised in Qingdao, China, a scenery costal city which was a former German colony and now famous for its beer and she recently gained her B.A. Degree from Shanghai International Studies University, specializing in Journalism. Ever since she turned 12, Elle has been traveling around the world and thus developed an undying wanderlust. She spent her college years across Shanghai, Vancouver and Hong Kong with exchange semesters, while she also went to cover the U.S. election as a student reporter, volunteered in Nepal, backpacked throughout Vietnam and organized hiking and camping trips in the Tibet plateau.
She believes in living everyday as if it's the last, however, it was not until she started interning at Pear video – a rising Chinese media startup featuring short form videos – did she realize what kind of career would wake her up everyday with excitement. Two months into her internship, she was already working as an independent producer, in charge of a series mini documentary on the millennial entrepreneurs, feature videos on the Chinese smartphone expansion in India and more. Overwhelming as the workload was, Elle didn't feel tired at all for she was too busy enjoying the sweetest joy of doing something she loves.
She came to see that it was the magic stories she encountered while traveling that kept her going and she decided to spend the rest of her life exploring stories that make her heart pound faster. In NYU Newsdoc, she aims to hone her skills at documentary producing to become the kind of story teller she dreams to be.
---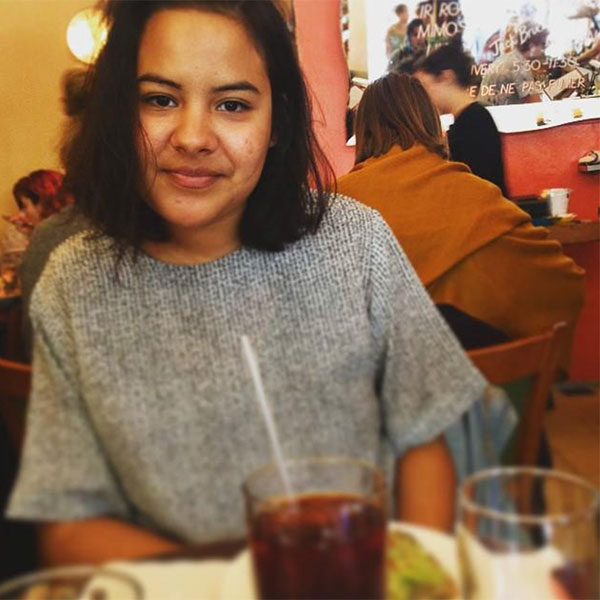 Rebecca Blandon
Rebecca Blandon, 23, is a 2016 graduate of Brown University, where she concentrated in Neuroscience among other side projects. Throughout her college years, she discovered her love for art, culture and social justice reporting. After graduating she spent one year at DigitasLBi, learning the media ropes as a strategist and copywriter. Fascinated by the ways in which the news is consumed across the digital landscape, she plans to uncover effective ways to create and share credible stories, particularly via video. At NYU she hopes to establish foundational skills in reporting while learning to build around facts with imagination and empathy. Born and raised in the Bronx, she's enthusiastic to amplify the voices of fellow New Yorkers through her prospective projects.
---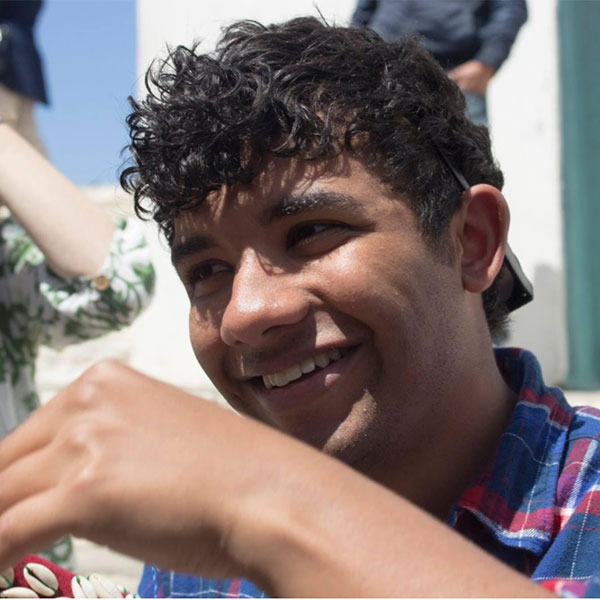 Xavier Cousens
Xavier was raised in a small city in Pennsylvania called Easton. He didn't venture far from the nest when obtaining his B.A. in Anthropology at Lehigh University. However his undergraduate career had him traveling to places like Morocco and Ghana to conduct ethnographic research with particular interest in youth identity and the transatlantic slave trade.
His appreciation for human complexity is equally matched by his interest in film and journalism. Xavier was the recipient of a Mellon Digital Humanities Grant that enabled him to make a short documentary on the variety of fascinating individuals who have traveled from other countries and opened restaurants near his home.
He believes telling stories especially through the medium of video can give a voice to those who have been silenced or underrepresented. He also believes it can be a great way to find new food (in the case of the restaurant project).
Music is also a major part of Xavier's life. He looks forward to not only the vast amount of stories to be told in New York City, but also the thousands of musicians to be heard, from Radio City to Rockwood.
---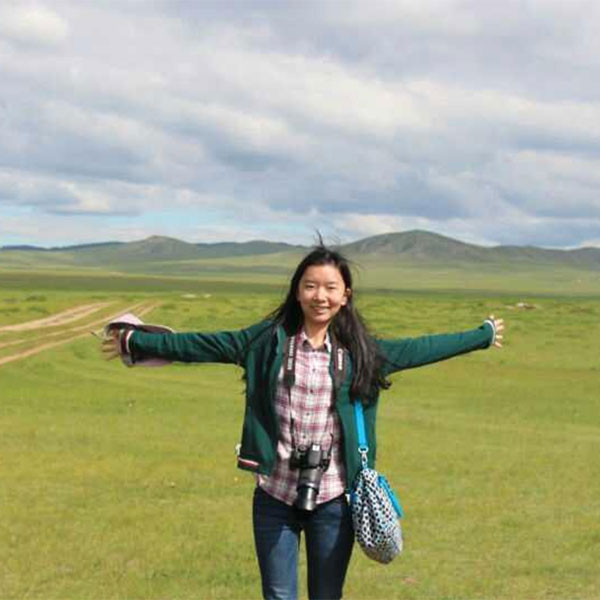 Jiangxin Jin
Jiangxin was born in Nanjing, a peaceful city in south-east China. She enjoys reading and writing since young, and admires the power of journalists, so she entered the school of journalism and communication in Tsinghua University.
In the sophomore year, she filmed her first documentary with a classmate, about Tibetans' tradition of picking Matsutake in mountains. She has been fascinated with the closeness with interviewers and the narrative style of documentary since then. She is working on her undergraduate thesis documentary about Japanese orphans' life in China after the Second World War.
Sometimes she would imagine, if she chose to major in teaching as her mom wanted, she might become a teacher and lead a steady life. If she followed the mainstream to study finance, she might well suit all day and earn a high salary.
She feels so lucky to have found something she loves at a young age and get the chance to develop it into a life career. She can't wait to meet all the future classmates and professors in NYU!
---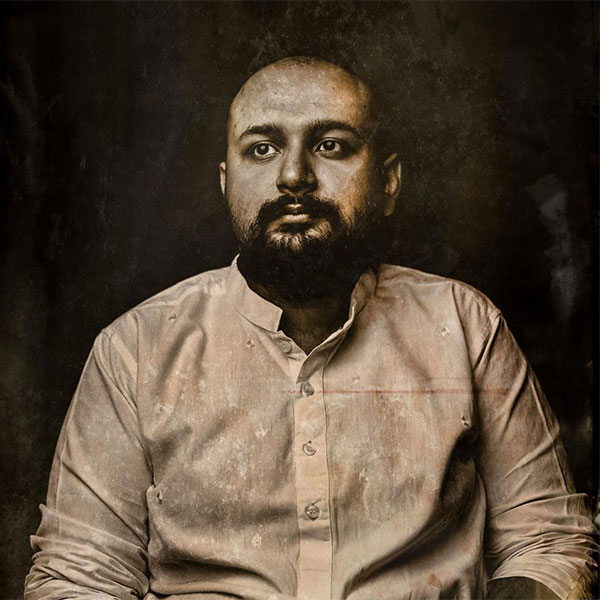 Fahad Naveed
Fahad Naveed is a Pakistani journalist, filmmaker and visual artist. He studied graphic design and filmmaking at the Indus Valley School of Art and Architecture in Karachi. In 2013, he graduated having received an overall distinction and the prestigious Founders Award.
He then joined the Dawn Media Group where he has focused primarily on long form narrative storytelling. Fahad has served as a Desk Editor at the Herald and Senior Multimedia Producer at Dawn.com. Recently, he led a team of journalists during a US State Department sponsored media co-op. The project focused on compelling diaspora stories.
Fahad's work often deals with identity politics and questioning power structures. His work has been published by the Herald, Dawn newspaper, Dawn.com, Images and the Express Tribune in Pakistan, and The Wire and Scroll in India.
Last year, he co-founded an interdisciplinary artists' collective called Mandarjazail Collective. This has allowed him to collaborate with other artists, and to explore video art.
Fahad also ventures into fiction writing and filmmaking. He developed a feature-length screenplay during the Qalambaaz Screenwriting Fellowship — Pakistan's first screenwriting lab.
Most recently, he was awarded a Fulbright scholarship to pursue graduate studies. He now hopes to continue developing his storytelling voice at NYU's News and Documentary program.
---
Nick Perrone
Nick Perrone is visual storyteller born and bred in the suburbs of New York City. He is a graduate of Rutgers University – New Brunswick with a B.A. in Journalism and Media Studies through the School of Communication & Information and minors in Cultural Anthropology and Political Science. He's been telling stories through media for over six years. His work has been featured in The New York Observer, Yahoo News, New York Dress, YHM Magazine, I Am Rutgers Magazine, The Rutgers Review, Muckgers, Babble, The Home News Tribune, and many more.
---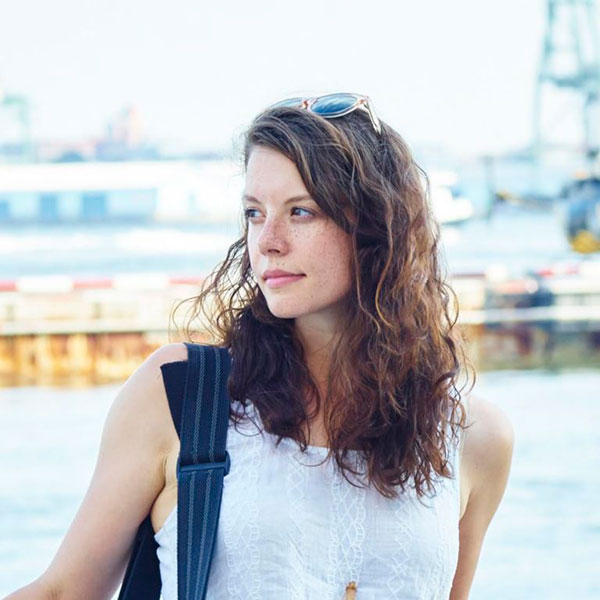 Emily Cameron
Growing up in suburban Texas, Emily spent most of her childhood plotting how to escape. That dream finally came true when she attended undergrad in Iowa– eventually settling on an interdisciplinary major in film studies. Initially dreaming of becoming a narrative cinematographer, she immediately moved to New York upon graduating and began working at a camera house. It was only after finding herself producing and operating on a documentary about land speed motorcycle racing, that Emily discovered her true passion was for doc.
She's spent the last several years lighting and digital teching on commercial fashion and camera operating for small documentary projects. Her most recent project focuses on women in Mixed Martial Arts.
Emily is most looking forward to building a network of friends and peers with a shared interest in story telling, exploring the challenges of finding meaningful stories, and developing technique both in front of and behind the camera. When not working, her current obsessions are baking, literary fiction, and the radio show This American Life.
---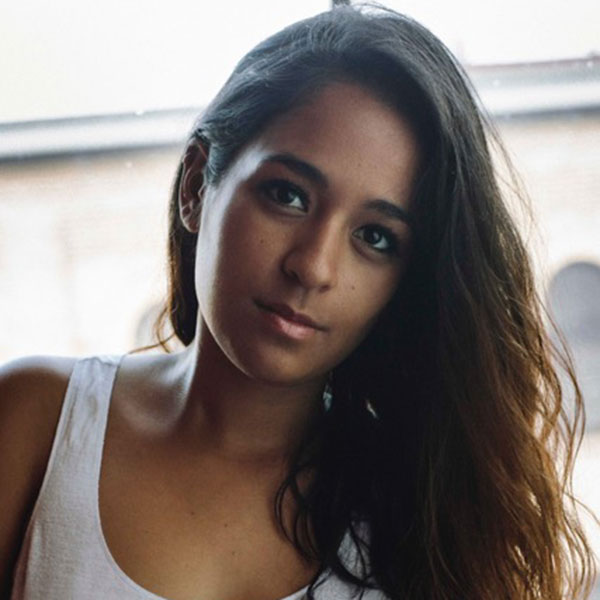 Marjan Riazi
Marjan Riazi hails from the freezing suburbs of Minneapolis, Minnesota. She completed her BA in Environmental Studies with a minor in Education and Applied Psychology at the University of California, Santa Barbara. During her undergraduate career, Marjan was heavily involved in student government, intramural futbol, and the vibrant community of Isla Vista. After working in the local public school system and reporting on stories of sustainability and eco-activism for the Community Environmental Council, she returned to her beloved alma mater as a professional to pursue Student Affairs and Education through public health, community outreach, and leadership development at the UCSB Alcohol and Drug Program. There she expanded her passion to creatively communicate messages of social justice and community responsibility via multimedia.
Exposure to activism, multicultural communities, studying abroad in Ghana, and visiting her home countries of Iran and the Philippines sparked her interest in documenting stories of injustice. Marjan's work focuses on the storytelling of marginalized voices from a transnational perspective invoking notions of interconnectedness, intersectional feminism, and global citizenship. She views journalism as the vehicle for her efforts toward a more inclusive, informed, and activated populace. In her spare time, she is a perpetual adventure-seeker, exploring more of the world and her own communities.
---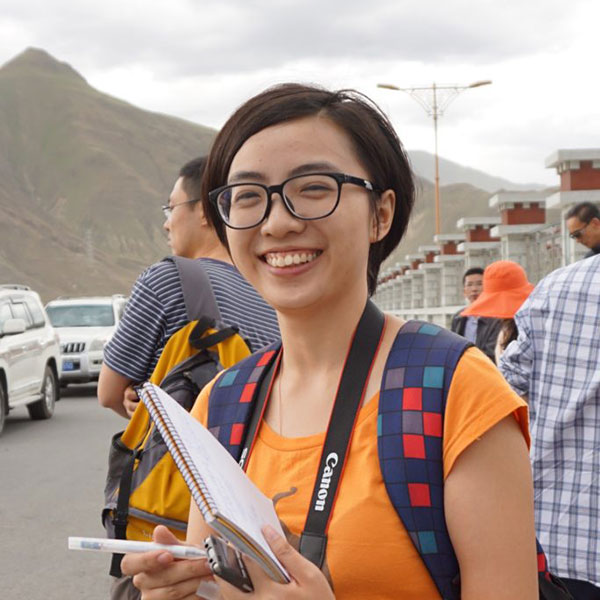 Heying Chen
I was born in Fengjie, China, a small county which has been submerged in the water storage of the Three Gorges dam on the Yangtze River before I had full awareness to record them. This might be my primal motivation to shoot documentaries about my rapidly transforming country, preserving memories for others and capturing the lives of people in flux, their happiness and hopes, sorrows and frustrations. Working as a reporter at the Global Times – an English-language Chinese newspaper – has sharpened my aspiration. The last two and a half years have provided me with countless chances to closely observe and retell stories of conflict born from rapid development, neglected social problems and marginalized people.
---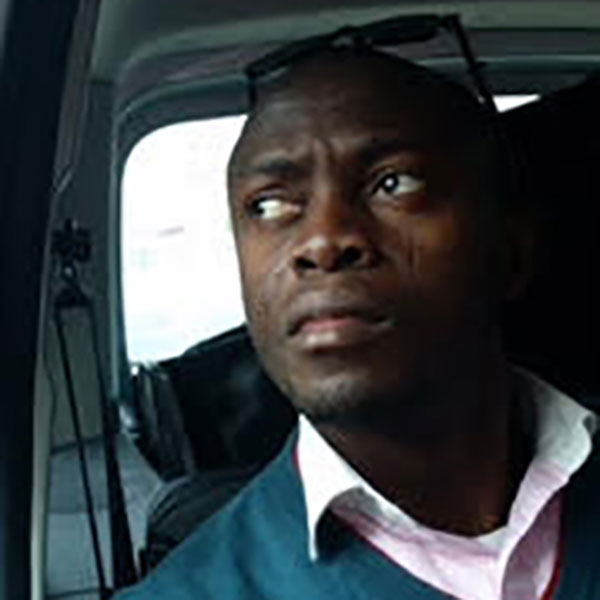 Henry Ogunjimi
I am a 36 year old from Oyo state, Nigeria's southwestern region. I was born in the northwest of the country in ancient Zaria city, Kaduna state. This made me acquire Hausa as a second language and has given me an edge in my line of duty over the years. I had my first degree in English Language from the University of Ilorin, Ilorin, Nigeria's North-central.
I work for Channels television, 11-time Best Tv station in Nigeria and in the summer of 2012, I and two other colleagues were in the United States to produce a documentary on community policing and Law Enforcement in a free society: The American Example! Back home, This documentary triggered reforms in the Nigerian Police Force and has kept the issue of state/community policing on the front burner of most national security discuss. My most recent work "From Benin City to Italy" is on the scourge of Human trafficking in Nigeria. The risks young Nigerian men and women take to get to Europe in search of greener pastures and the realities they encounter on their way and when they eventually arrive their destinations. This work was inspired by the drive to tell the story from an African's eye because most documentaries on human trafficking have been by foreign journalists. I wish to continue to be a part of the media that will report all these stories and how Nigeria and it's people manage the situation to forestall any break down of law and order.