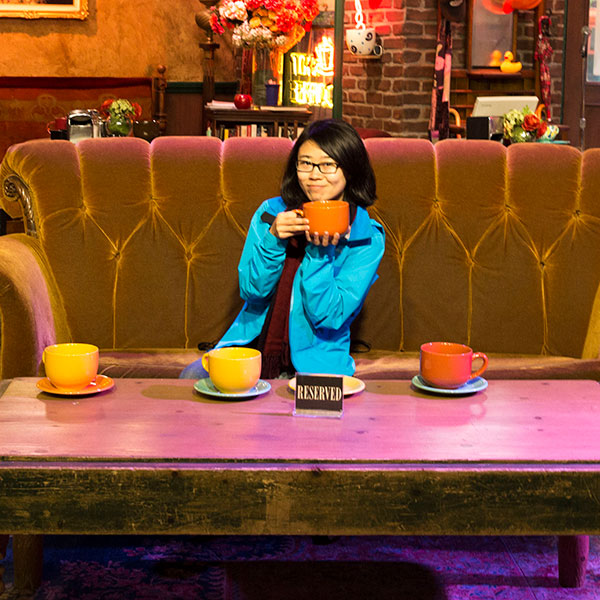 Yue Yuan
I was born and raised in Dongying, a small city in Shandong Province, East China. My childhood was spent among oil fields where I have witnessed the transformation of an industrial city. I love reading, writing, and taking photos and have dreamt of being a journalist since high school. I went to college in Xi'an, home to the world-famous Terracotta Army, then entered the journalism program in Beijing Foreign Studies University, and became a journalist with Chinese media organization Xinhu after graduation. I feel blessed that I get to do what I love and want to tell more stories with my pen and camera.
---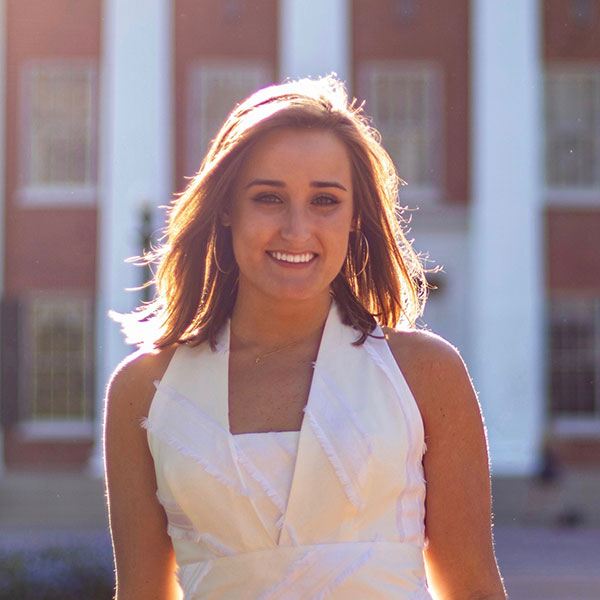 Lauren Layton
Lauren Layton was born and raised in Huntsville, Alabama and thought she was getting out of her comfort zone when she chose to attend at the University of Mississippi, just three hours from home. There she received a B. A. In Journalism with a broadcast emphasis and minors in History and Psychology.
She realized her passion for long-form storytelling during her third year of undergrad after working on a documentary about the political strife during the 2016 presidential election. Since then, she has chased stories that emphasize the hardships of life and human resilience that allows them to rise above. She has won multiple awards for her micro-doc about a young girl pursuing her passion for music despite being blind.
She looks forward to living in the largest city in the U. S. and experiencing what it truly means to get out of her comfort zone. She is excited to meet and work with peers who share her interest in cinematic storytelling.
---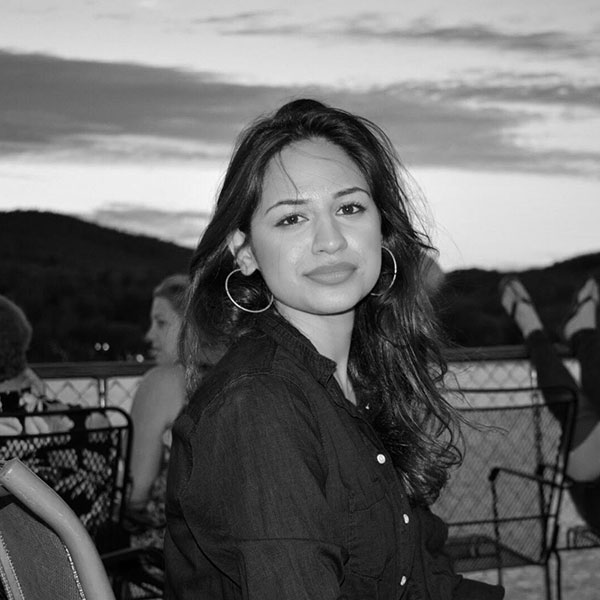 Sabena Chaudhry
Sabena Chaudhry is a graduate of St. John's University earning a Bachelor's Degree in Psychology with minor studies in Government and Politics. While at St. John's her presence as a blogger on MuslimGirl.com amplified her powerful voice as a young Muslim woman in America today. Her passion for grassroots organizing dedicated to social and global development needs led her to working as a Program Coordinator at Women for Afghan Women, a grassroots organization empowering immigrant women from South Asia. As a first-generation Pakistani-American, born and raised in New York, both the experience of navigating different cultures and the diversity of the city itself has inspired and led her to pursue journalism to further explore the stories of immigrant communities.
---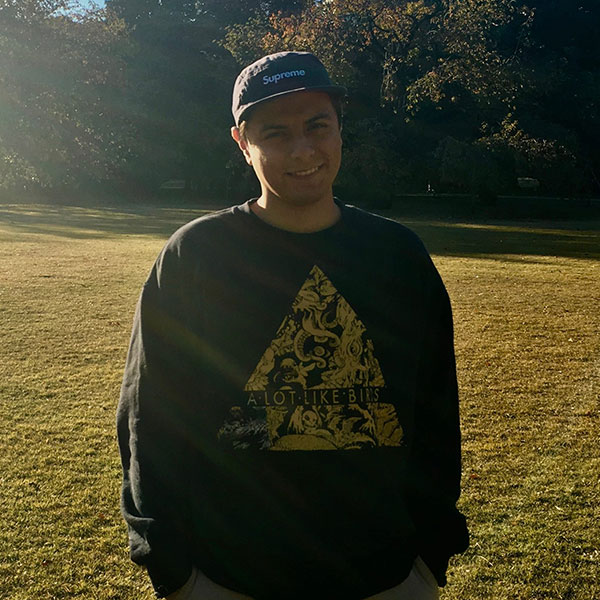 Roberto Herrera
My name is Roberto Carlos Herrera and I'm from Moreno Valley, Ca. I'm a first generation Mexican-American. My parents are immigrants from Mexico City. I graduated with a Bachelors in Journalism from California State University, Long Beach. I recently won third place for Best Photo Series at the California College Media Association Contest 2018. Those photos were pictures I took of the September 19 Mexico City earthquake aftermath and aftershock. I wrote for my college newspaper for about a year and wrote about the Dakota Access Pipeline, a Trump protest in Long Beach after he won the election, and suicide awareness, among other social awareness topics. My passion is journalism in general, but I'd always wanted to pursue something in video or filmmaking. My other passions are photography, music, and car fabrication/modifications
---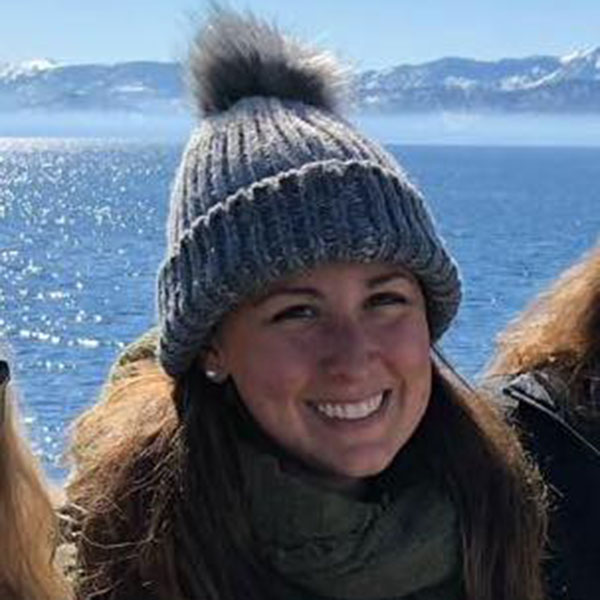 Emily DeLuca
Emily DeLuca grew up in the small town of Fairfield, CT where she wrote for the local newspaper and produced her first documentary about the lack of diversity awareness at her high school. Her insatiable curiosity about the world led her to Lafayette College where she obtained B.A. degrees in Psychology & English and captained the Women's Division I Tennis Team. After graduation she worked as the right-hand assistant to a renowned documentary filmmaker who produced a documentary about Dreamers, and their potential as high functioning members of society. After several years of working, she felt inspired to break away from the corporate world and take on an adventure of her own. At 25 she moved to Peru where she lived and volunteered at a fair-trade textile museum, producing a short documentary that highlighted the dying art of traditional weaving.
Emily has worked as a film producer for several high-profile clients in the advertising world. She has a sharp eye for still photography and cinematography, and enjoys discovering new talent and pulling together creatives into new and original projects. Emily is excited to steer away from advertising and once again create something of her own, a powerful and inspiring story that she can distribute across a wide platform and influence and inspire as many people as possible.
---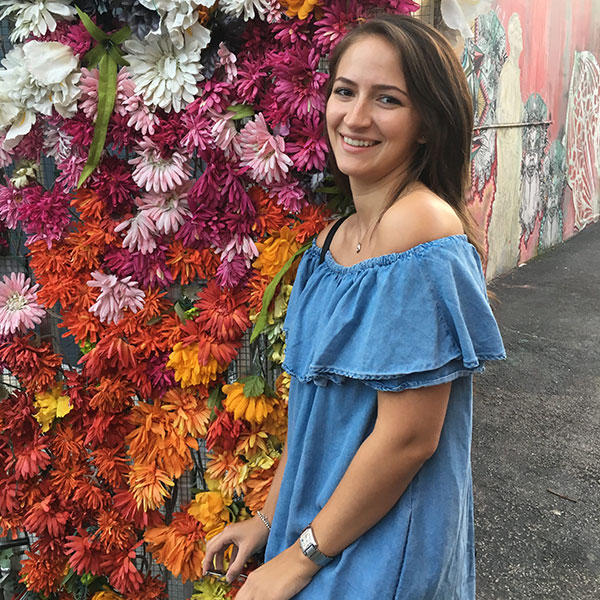 Maria Florencia Smith
Born and raised in Buenos Aires, Argentina, Maria moved to NYC in 2011 to pursue acting. To her surprise, after graduating from The American Academy of Dramatic Arts, Maria discovered a stronger passion for the behind-the-scenes world. That led her to St. John's University where she received her B.S. in Television and Film Production.
Since, Maria has been involved in several films where she held different roles on set, such as first and second assistant director, script supervisor and producer. She also spent her last two summers in Scranton, Pennsylvania stage managing for the Scranton Shakespeare Festival.
Despite having worked mainly with scripted films, Maria has always been drawn to portraying life as it really is through real people and real stories, which is what led her to NYU and the NewsDoc program. She is eager to start her journey at NYU alongside her future classmates and professors. In her spare time, Maria enjoys traveling, cooking and catching up on her long list of must-see movies.
---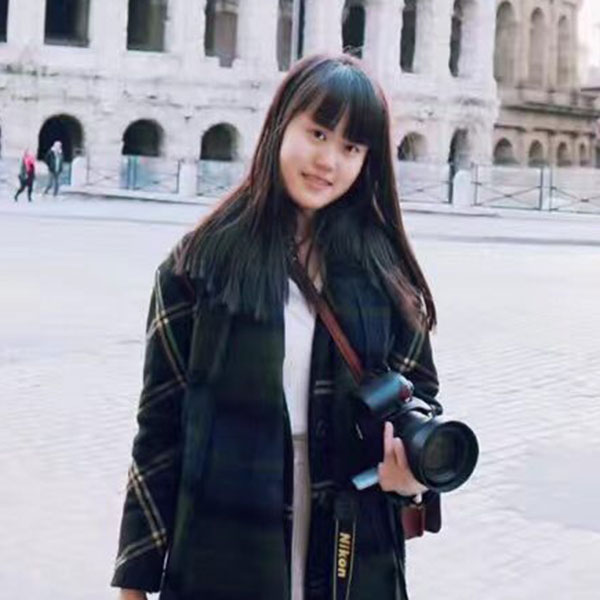 Ziyu Wu
There's a quote from the Roman playwright Terence that I take as my life motto: "Nihil humani a me alienum puto." In my interpretation, it means I am a human being, thus I share the common feelings of human beings. As an ethnic Mongolian born in a small city in China, I spent my youth in a minority high school in Beijing, and then entered Shanghai International Studies University, majoring in International Journalism. I immersed myself as an outsider in various cultures and met people from different backgrounds which gave me a unique viewpoint of the world.
Since my freshman year, I've interned across a wide variety of multimedia platforms including Tencent, Xinhua News Agency and CCTV. I've also developed interests in photography and traveling, which further facilitated my cultural exploration.
In this life journey, listening to and recording people's stories has become the most important part of my life, and it defines how I encounter and reflect on the world. Every time I listen to a story, it's like I experience a different life, whether it's humble or glorious, full of joy or sorrow. I cherish the empathy that my experiences give me and hold it as a priceless treasure which leads me to continue telling stories as a culture and art journalist in the world of documentary.
---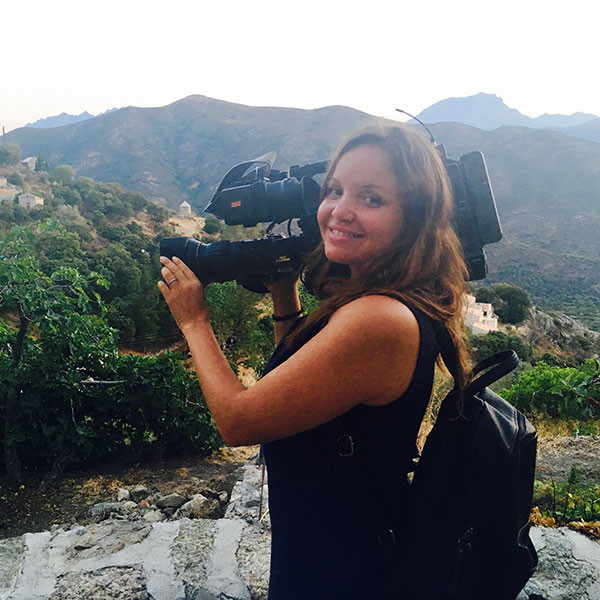 Laura Zephirin
Laura Zephirin is a reporter, producer, international correspondent and videographer who has travelled the world for the past 15 years pursuing her lifelong passion – journalism. She is driven by an intense curiosity to question and understand the world and to connect in a deep way to its people.
Born and raised in Paris, France, and proficient in three languages, she graduated with degrees in history and law before attending one of France's top journalism schools. Her career was launched in 2012 with multiple assignments for several prestigious public and private French television channels. During this time, she produced over 1,200 live TV reports (2-3 minutes each). In 2014 she produced her first 15-minute documentary for French television about the city of Palm Springs in California.
Laura is committed to capturing on film, original and inspirational stories in order to captivate audiences worldwide. A goal closest to her heart would be to develop, shoot and produce unique documentaries about challenging social and economic issues. For this reason, the News and Documentary Program at NYU is the perfect fit to help her reach her longer-term career objectives.
---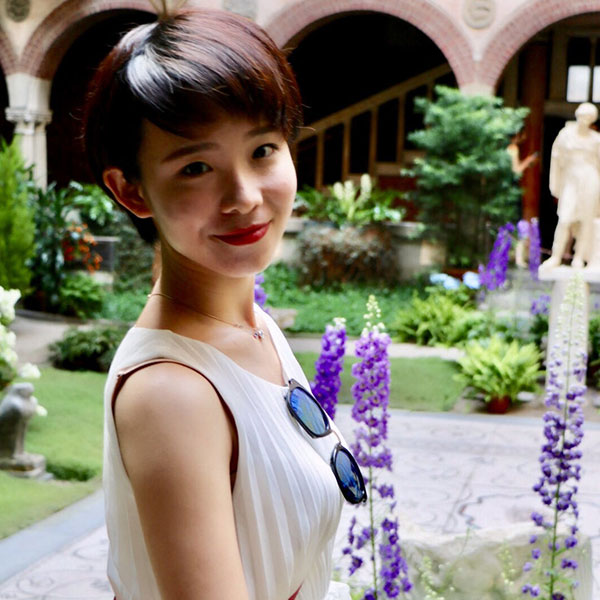 Louise Liu
Louise was born and bred in Chongqing, a city embraced by mountains and rivers in southwest China. She founded the first bilingual TV show during her undergraduate years at Boston University, and flexed her storytelling prowess at top-notch news outlets, including NBC News and Business Insider. A chance to help with a documentary about China's virtual showrooms unveiled her real passion, and documentary filmmaking thus became the vehicle for her to understand human nature. Louise has absorbed both Eastern and Western values, and is looking forward to the opportunities to fulfill her love for doc at NYU NewsDoc.
---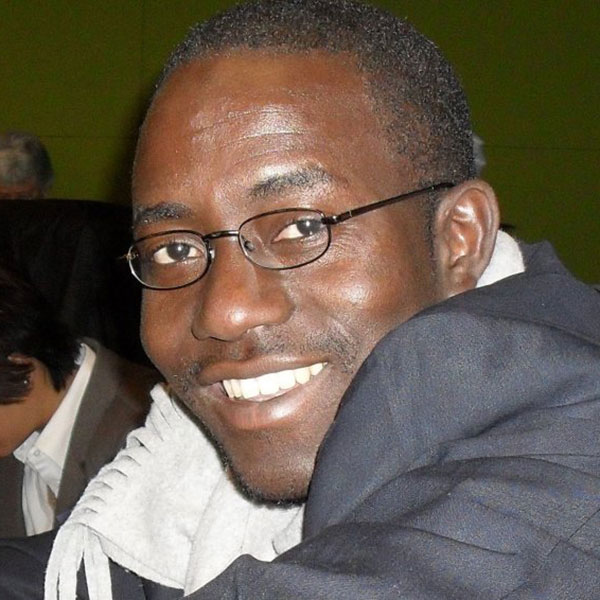 Ebrima Baldeh
Ebrima Baldeh, fondly called "Baldeh or Chief Baldeh," is the Managing Editor at the News and current Affairs Unit of the Gambia Radio and Television Services (GRTS). His assignments at the national broadcaster included editing news bulletin, write news reports including human interest stories, commentary and produce documentaries.
Baldeh was a regular reporter in mainstream Gambian newspapers before moving to radio and television. He is a part-time columnist and writer for The Standard Newspaper in the Gambia, and has recently published a book written in his native Fulani language, entitled: Jibbi he Pulaar (Poems in Fula). He holds a bachelor's degree in history at the University of the Gambia.
Baldeh has won back to back national journalism awards dubbed "excellence in agricultural, politics and gender reporting" in 2016 and 2017. He is also interested in developing his talent in producing short and long form of documentary, something he has extensively done over the past years. Baldeh's long term academic and professional goal is to perfect the art of news gathering and adapt innovative methods of writing news stories and documentary content for television.
---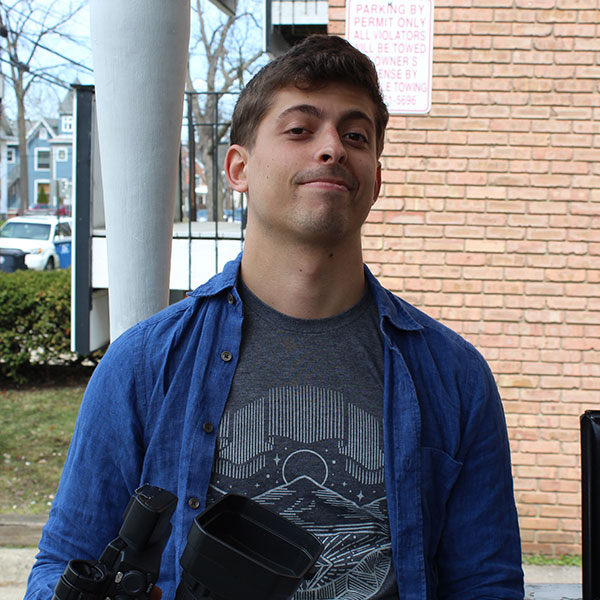 Alexander Tabet
Alexander Tabet believes most conflict can be resolved with a game of rock, paper, scissors. A New Yorker with Spanish and Lebanese heritage, Tabet has always had a strong interest in world affairs. This led him to study Political Science, with minors in Economics and History, at the University of Michigan. During undergrad, Tabet had internships in Madrid and London in finance and sales before pursuing his true passion for visual storytelling.
Tabet's goal is to create content that is both informative and engaging as he looks to tell untold stories and highlight the quirks of the human condition. He is humbled and excited to join the NewsDoc program and cannot wait to begin learning from NYU's incredible faculty and his fellow peers.
---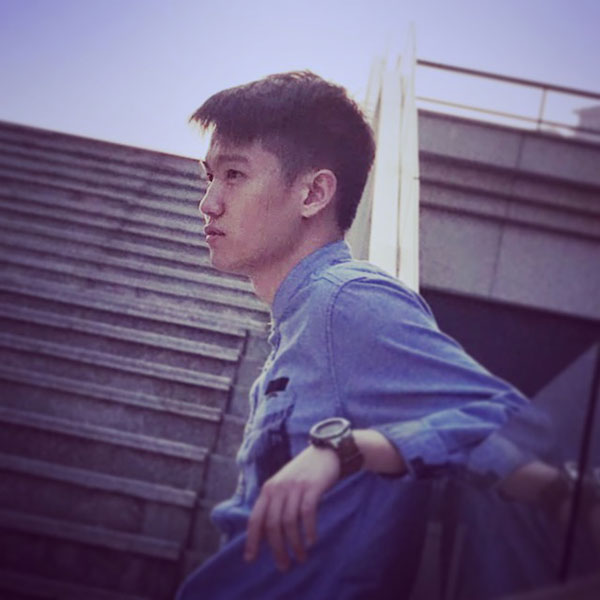 Boning Li
Originally from Beijing, China, Boning recently completed his BA in journalism at the University of Macau. He loves the former Portuguese colony and finds a strong connection to its culture.
Boning went to Israel to check out some of the most advanced media start-ups in the year of 2016 and interned at Sing Tao Daily's branch in Lower Manhattan last summer, covering topics from city council elections to the dragon boat festival. It was during this internship at Sing Tao that he realized how powerful film language is and thus decided to seek out training in visual storytelling. At NYU Boning hopes to create news content that is more cinematic and aesthetically appealing.
Outside of work, Boning is a lover of stuff that may often be regarded as obsolete, including the game of Go, silent movies, and old literature from the 20s.