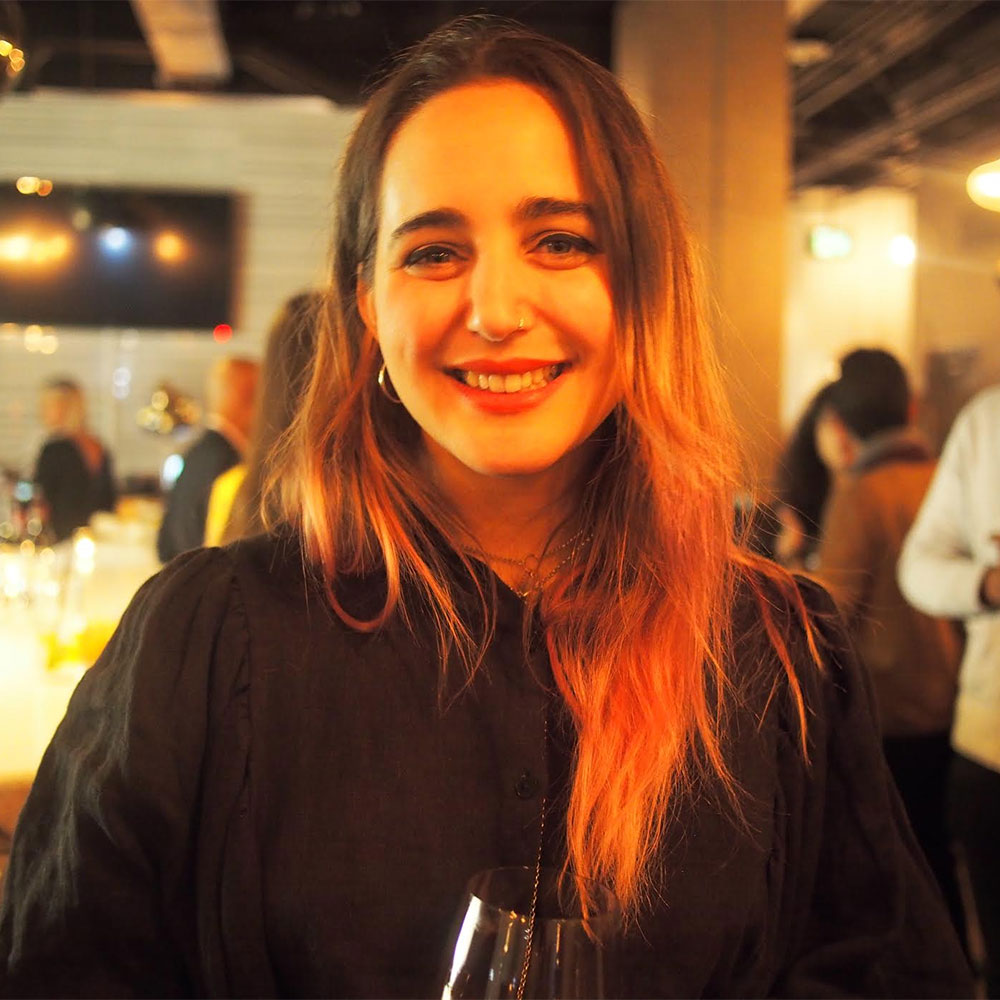 My name is Julie Levy. I grew up in Los Angeles, and in 2014, moved to Montreal to study Civil Engineering at McGill University. After graduating, I worked as a Deputy Project Manager for a transportation software company. Throughout my engineering studies, I was well aware of my interest in research and technical writing, as well as my love for journalistic stories, especially in the form of podcasts and documentaries. As I entered the work force, I explored my interests by creating short documentaries about local artists in my spare time. It became clear to me that I wanted to study and pursue Journalism. I look forward to all of the knowledge and practical experience I will gain as a NewsDoc student at NYU.
---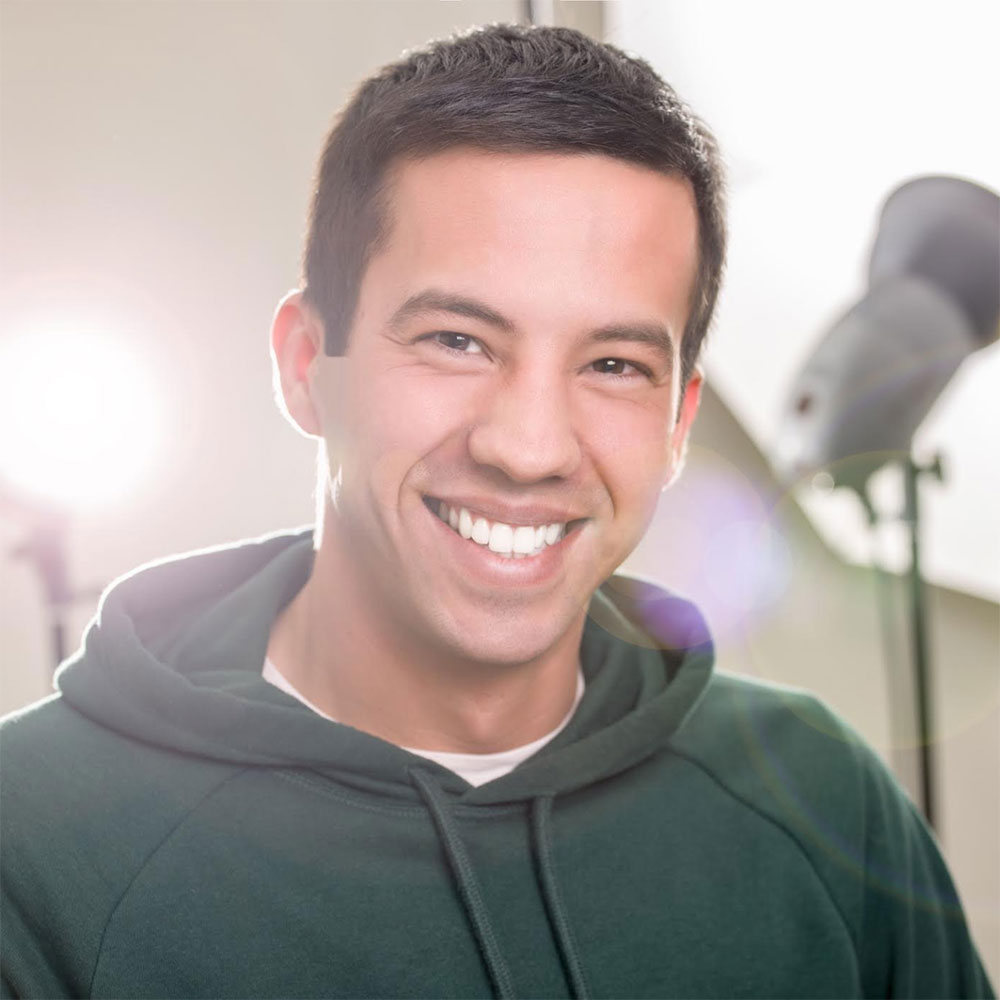 Adam Santovac is a television journalist from Serbia. Since 2011, he has been working for several media outlets. Santovac established himself as a journalist working as a news reporter for the 24-hour news cable channel N1 (CNN affiliate), and as a producer at the commercial cable television station Nova S. Santovac covers daily politics, social issues and human-interest stories, but the focus of his reporting is in-depth investigation of educational, healthcare and environmental problems. Since 2015, Santovac has produced nine documentaries and won seven awards. These awards include The Investigative Journalism Award on behalf of The Independent Journalists Association of Serbia for environmental documentary "The Dustbin of Irresponsibility" and the Special Award on behalf of The Journalists Association of Serbia for documentary "The Super Graduate". The latter is about the suspicious activity surrounding the Serbian Minister of the Interior's receipt of bachelor's degree from the largest private university is Serbia. Adam Santovac expressed his interest in journalism at a very early age. When he was 11, he published his own children magazine "The Little Crocodile". Santovac graduated with a bachelor's degree in journalism and master's degree in cultural studies from the University of Belgrade.
---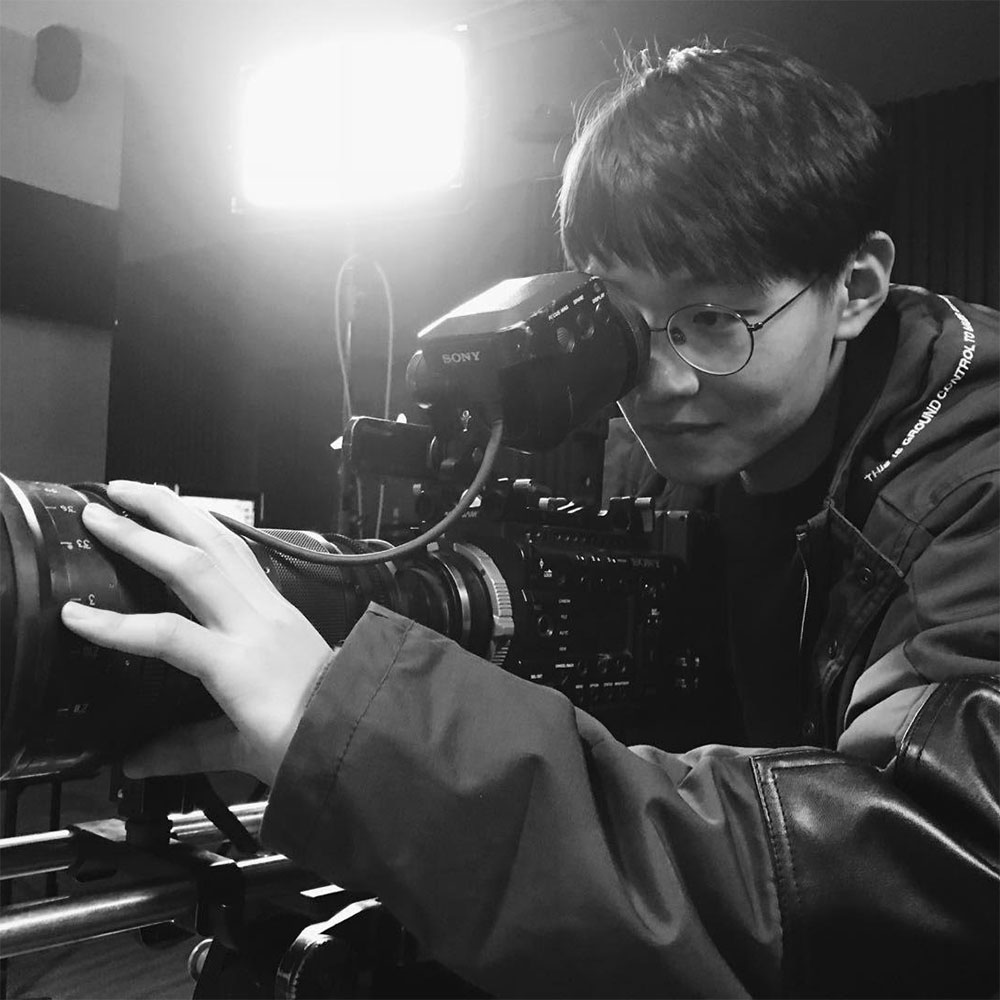 Shuhao Xie is from Shanghai, China, who graduated from East China Normal University with a degree in Journalism. After graduation, he has been working for Shanghai Media Group (SMG) for nearly four years as a journalist and a documentary director. During this period, he participated in a range of investigative news reporting covering issues about adolescents' criminal behaviors, drugs, scientific investigation, etc. In 2017, he transferred to the Documentary Department and worked as the head director for the medical documentary, Life Matters II-Episode 01 Fireworks. It is about four rural children with bone tumors. It focused on their choices and efforts while they faced life-threatening diseases. Life Matters II obtained awards internationally, including the Best Documentary Series in Shanghai TV Festival and the Best Editing in Asian TV Festival. Also, it drew on so much public attention to osteosarcoma. Recently, Shuhao is working on his new project concerning the COVID-2019 in Wuhan City. Through four-year working experience, he thinks that we are undergoing an era of unprecedented complexity where the ongoing global transformation impacts everyone. He believes that studying at NYU would be a very decisive step to continue his life adventure in making documentaries.
---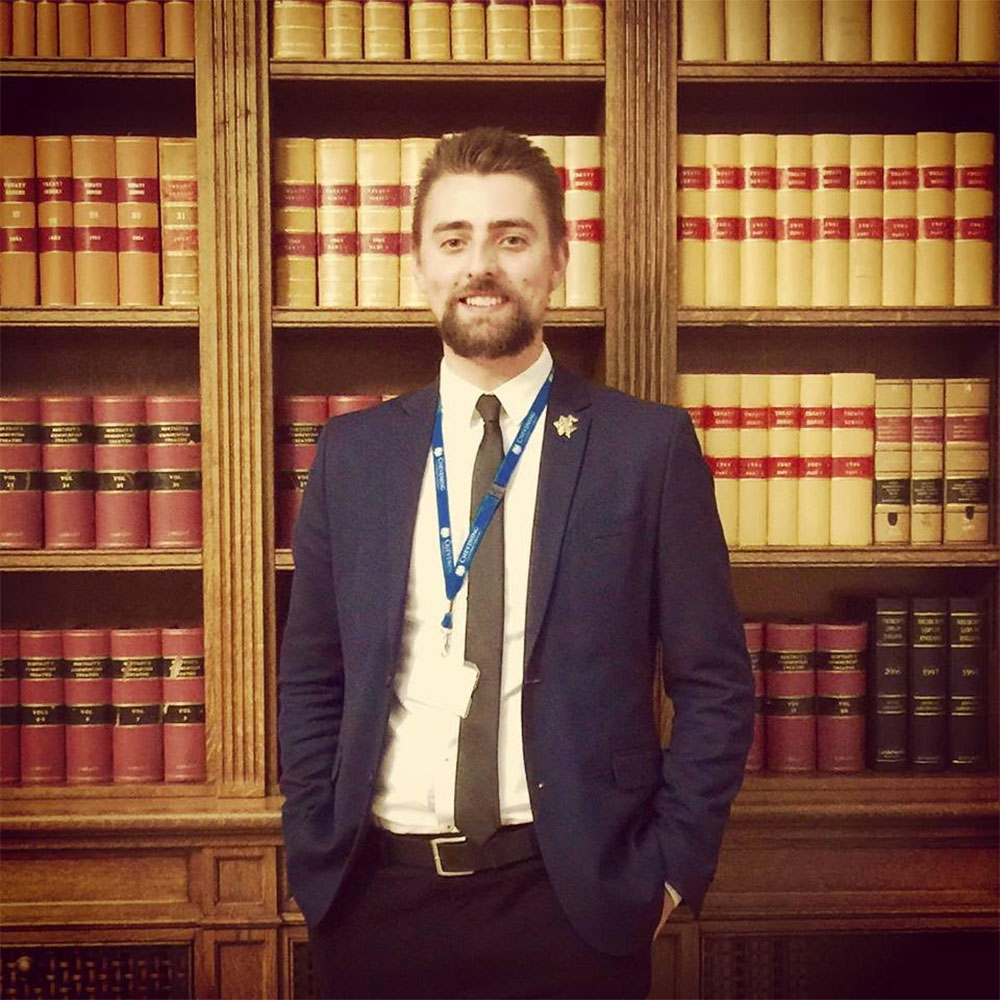 Serge Kharytonau is a World Journalist Fellow at the NYU's Arthur L. Carter Journalism Institute. He is an independent journalist and media consultant from the Republic of Belarus known as 'Europe's last dictatorship' for its severe human rights violations and censorship of press. Since 2011, Mr. Kharytonau has contributed to a wide range of European and Belarusian media. His reporting work focuses on social issues and the lives of the least privileged people in his home country: repressed political activists, the relatives of people sentenced to death, victims of home violence, and many more.
In 2018-2020 Mr. Kharytonau has been employed as foreign correspondent at the Current Time TV (a global television project of Radio Free Europe / Radio Liberty and the Voice of America). In this position, he became known nationwide for his human stories, live broadcasts of mass protests, high-profile political interviews, and the coverage of 2019 parliamentary elections when he was able to record the proofs of ballot stuffing. In 2020, Serge was nominated for 'Journalist of the year' award of the Assembly of NGOs of Belarus.
---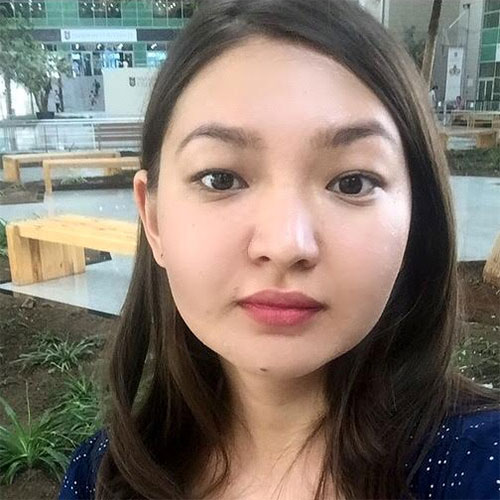 Guldana Talgat was born and brought up in Semey, which can be found in the East part of Kazakhstan. Incredibly rich city in the past, the embodiment of Kazakh identity and free spirit has shaped her as a person. At a very early age, she started to be curious about characters, news, politics, and public affairs. Growing up in a creative family where dad was a writer and a public leader nurtured her storytelling talent. After earning a bachelor's degree in journalism in the capital city, Guldana started her career as a correspondent at one of the main media outlets in Kazakhstan. Covering various city events and issues related to education, health, city planning, culture, environmental and economic issues she wanted to turn into a documentary filmmaker. She is a firm believer that everyone has its own story to tell. Connecting with people, asking them questions, and converting their words into meaningful messages, thus making powerful documentaries — that is what Guldana is going to upgrade herself during her study at NYU's News&Doc. She would like to lead a TV-project that would cover remote villages and cities which have lost its glory and share their stories so that she can assist them to resolve their issues by attracting attention. Guldana loves nature, hiking, dancing, and learning foreign languages.
---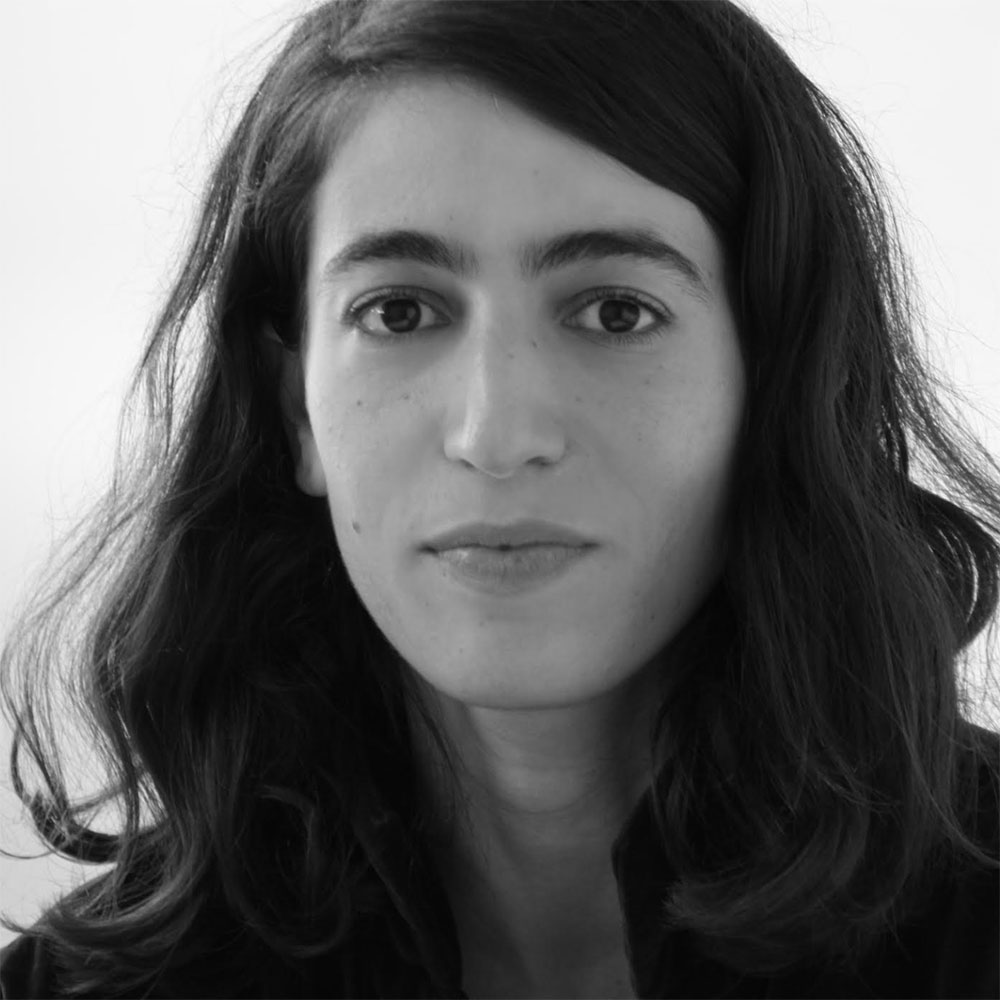 Israeli filmmaker Tamar Baruch (b.1987) graduated from the Steve Tisch School of Film and Television at Tel Aviv University and from York University in Toronto, and was a student of Jewish Studies at Humboldt-Universität zu Berlin, Germany. Her short films, including Gloria (2013), Power of Attorney (2014), and Stranger of the Dunes (2017), have been screened at film festivals worldwide, and received First Prize at the Jerusalem Film Festival and Amazon Most Promising Director Prize at the Montreal World Film Festival, amongst others. She has also been nominated for an Israeli Academy Award (Ophir), earned a MacDowell Fellowship, and is a recent laureate of the Israeli Ministry of Culture's Early Career Film Award.
At NYU Tamar will pursue a Master's Degree in documentary filmmaking as a Fulbright Fellow.
---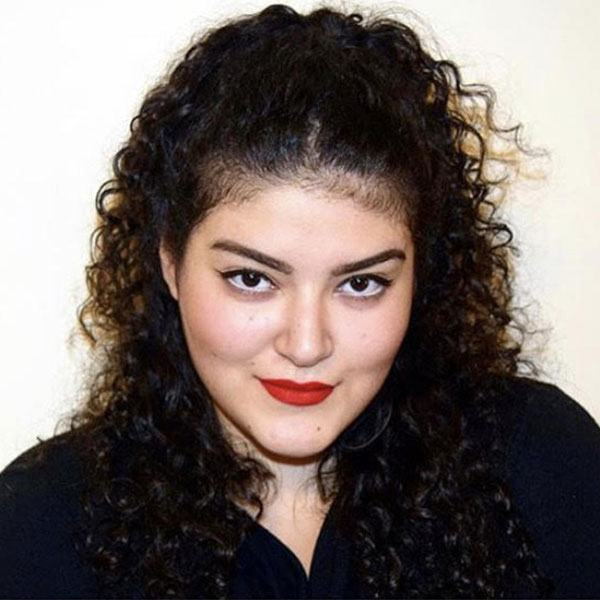 Soukaina Alaoui El Hassani was born in the developing metropolis that is Casablanca, Morocco. She grew up in a culture that was heavily influenced by oral tradition and storytelling, which eventually prompted her to become a storyteller. She is heavily influenced by Arab feminist writers, notably Fatima Mernissi, Huda Sha'arawi and Mona El Tahawy. Alaoui El Hassani decided to become a journalist after witnessing the perverse glorification of taboo culture, intentional ignorance of systemic social disparities in her country, and the irresponsible way Western news outlets report on the East, specifically Africa and the Middle East. Alaoui El Hassani completed a bachelors in Communication at Fordham University with a concentration in TV and Film. After working for CNN and Image Factory, she decided to specialize in documentary and long form narrative because she believed that not enough diverse voices were being spotlighted and storytellers are just as important as the story.
Alaoui El Hassani has also produced three short films, a web-series and is currently working on a novel.
---
Andrea Acosta was raised in Venezuela and South Florida. She graduated from Florida International University with a degree in International Relations and French. She later interned for the Organization of American States, where she was able to attend conferences that dealt with unaccompanied minors in the U.S. Since graduating, Andrea has worked as a paralegal for immigration nonprofits both in Miami and New York. There, she has been interviewing and sharing stories from kids that are seeking asylum and that have been separated from their families. She's honored to be part of the program and hopes to use the skills she will learn at NYU NewsDoc to become a video storyteller and keep building a career advocating and helping raise awareness for the rights of immigrants in the United States.
---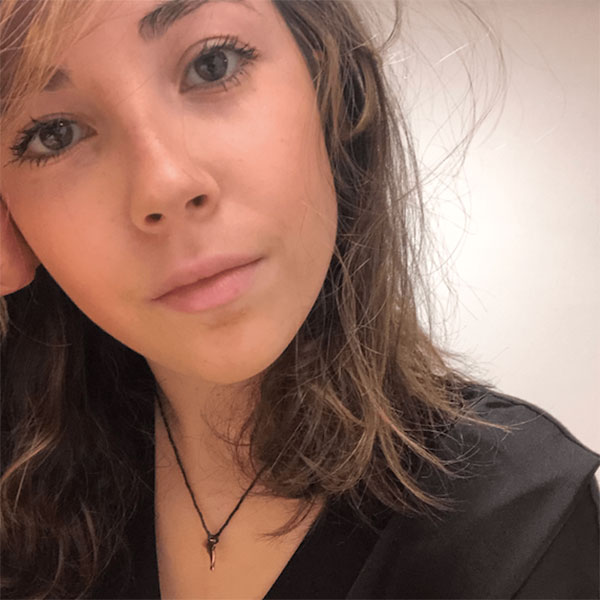 Laura Loguercio is a 24-years-old journalist from Milan, Italy. She graduated in Philosophy and got an MSc in Corporate Communication. The passion for journalism began in 2015, when she wanted to denounce the injustices and biases that became popular right after the Bataclan attacks in Paris. Today, Laura writes for several online publications and works for an Italian fact-checking website. Previously, she interned at an online magazine set at the United Nations Headquarters and worked in the video desk of a Milan-based news agency. She also hosted a personal news podcast.
---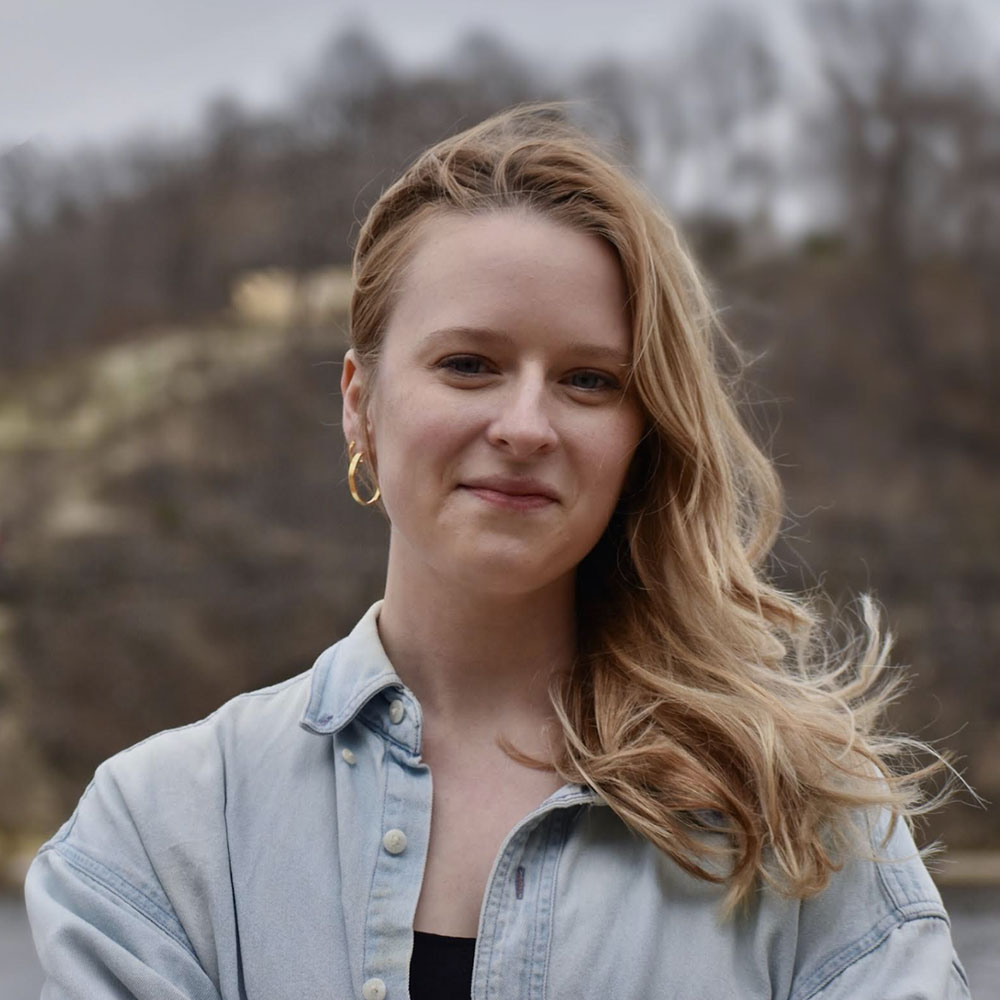 Sydney Bertun grew up in Madison, Wisconsin. Her first experience with politics was in 2011, when her highschool teachers went on strike for almost two weeks over proposed limits to their collective bargaining rights. She joined thousands of other Wisconsinites at the Capitol building in what became known as the Act 10 protests. Since then, Sydney has been engaged with politics and advocacy work in one way or another. After graduating from UW-Madison in 2017, she moved to Minnesota where she served two years in CTEP Americorps, teaching media production classes to youth and recent immigrants. In 2018, she produced her first documentary, Understand Your Man, which explored issues of masculinity, mental health and the military experience through the story of her brother's suicide. It humbled her more than she thought it would. Sydney is excited to continue telling stories through NYU News/Doc.
---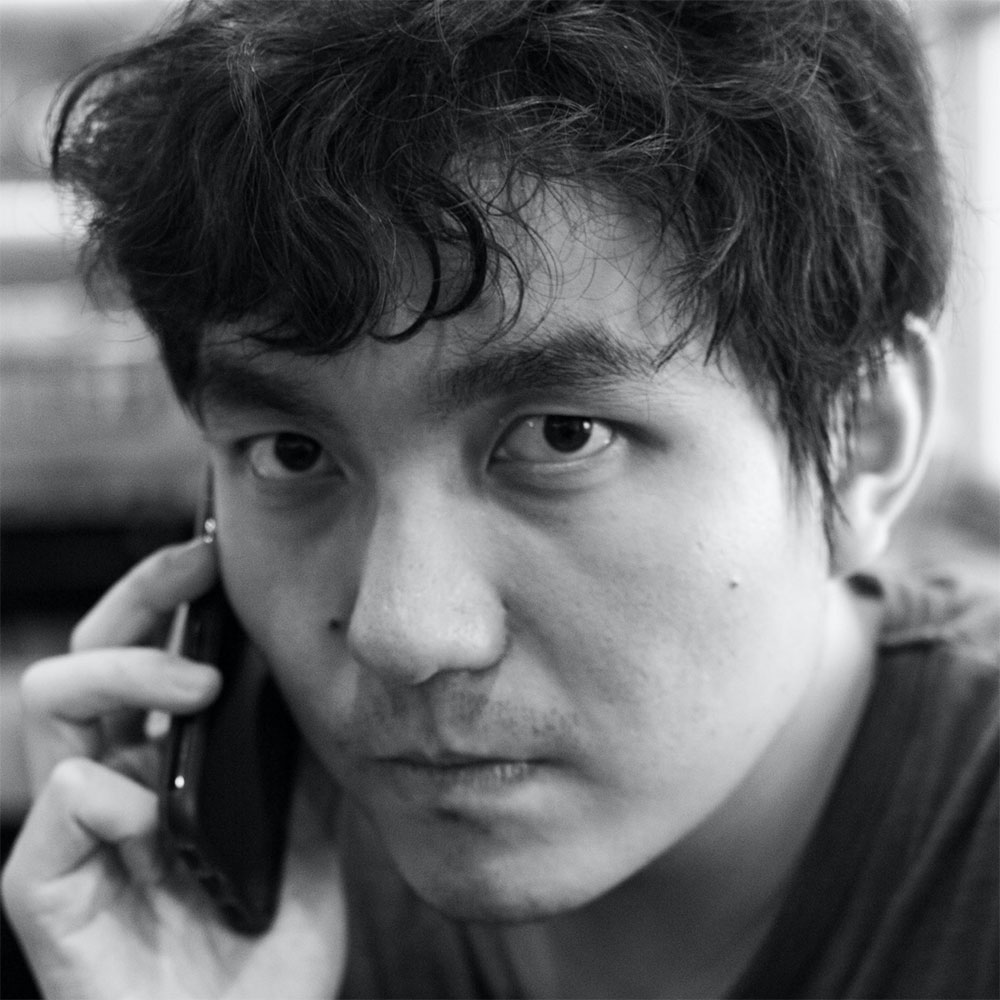 Yunbo Wu was born and raised in Wuhan, China. His work is predominately in the medium of film, but also involves creative writing and photography. He received a four years scholarship from New York University Abu Dhabi and graduated with a double major in film and literature. He has a wide range of experience in filmmaking. In the last several years, he has explored China, Canada, Cuba and Australia in different film projects. He firmly believes that societal problems can be better clarified and demystified to the general public through documentary filmmaking.
---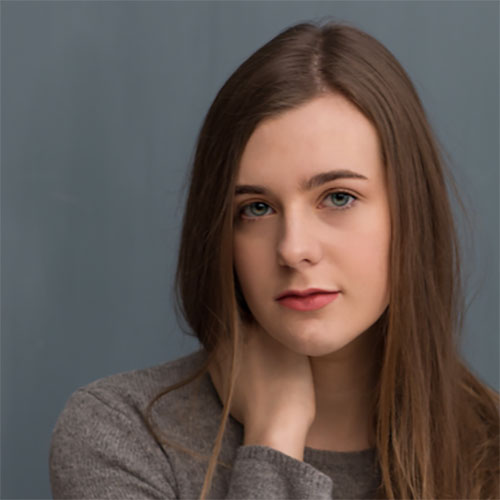 Julia Eckley is a classically trained actress with a wide range of experiences in all aspects of the theater and film industry. A born and raised New Yorker, Julia is a 2020 graduate of Loyola Marymount University in Los Angeles. Her unique college career allowed her to participate in programs at The New School, Duke University and USC while pursuing her B.A in Theater. These varied experiences refocused her passion for storytelling via performance to a desire to document real stories through film. While attending Duke University's semester-long pre-professional Media Studies program in Los Angeles, Julia had the opportunity to collaboratively produce a three-part promotional campaign for the Coalition for Humane Immigrant Rights of Los Angeles. The campaign, based on interviews with local students, examined how their families' undocumented immigration status impacted their educational journeys. This experience helped shape Julia's journalistic aspirations of how she could utilize media to incentivize change, spread essential information, and document first person stories. Most recently, Julia worked on a four-part educational web series focused on the ecology of the Long Island Sound while interning at Larchmont Mamaroneck Community Television, a hyper local news and media group. The series went on to win several national awards for community based media projects. Julia is deeply interested in the nature of things that connect people and hopes her studies at NYU will allow her to continue developing her multimedia and filmmaking skills to document and share those intimate stories that shape new perspectives of the widely diverse communities within New York City.
---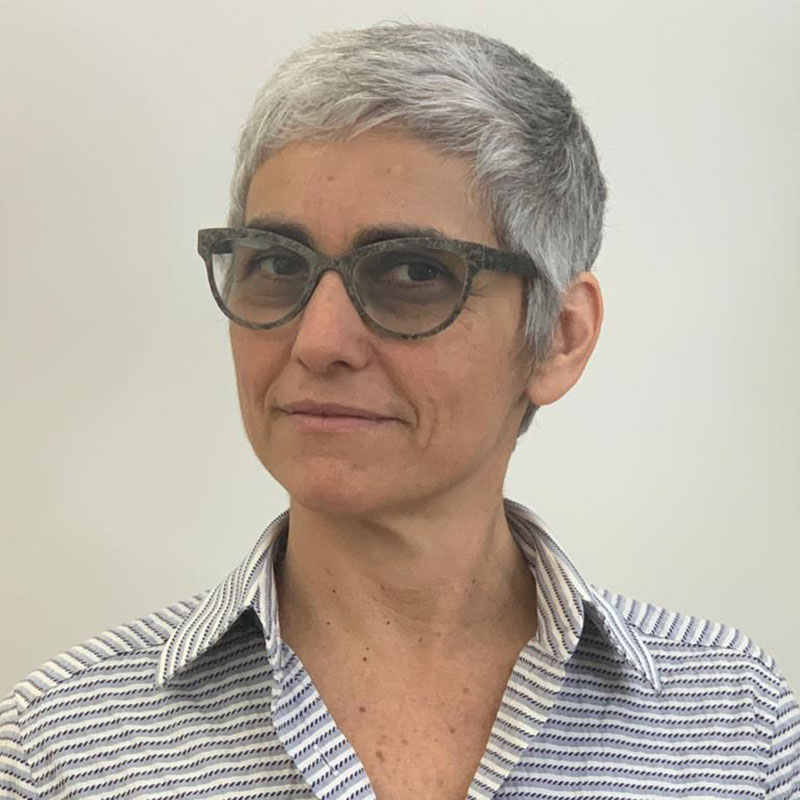 Celina Torrealba is a Brazilian filmmaker, director and producer. In association with Rodrigo Teixeira (RT Features), she has acted as an executive producer of films such as The Lighthouse, Wasp Network and Port Authority.
Les Enfants du Paradis and Le Quai des Brumes are films that mark her cinematic look. Marcel Carné as well as the actors Arletty, Jean Gabin, Jean Louis Barrault – names of French poetic realism from an early filmic age – are Ms. Torrealba's references.
She graduated in License de cinéma, Université Sorbonne – Paris I, France. She also participated in the postgraduate studies in documentary cinema at Fundação Getulio Vargas-FGV / RJ under the coordination of Eduardo Escorel. Celina attended the Atelier Varan in Paris, Pratique du montage de films documentaires; and Réalisés le son au cinéma with Daniel Deshays.
The Rainy Season, a documentary currently in production, is her first feature as a Director.