Inside Lens 2017

To see INSIDE LENS documentaries:
BEGINNING IN MARCH 2017 on Channel 25
Airs on Fridays, March 31 – May 19, at 11:30 pm
News & Documentary at NYU Journalism brings you eight young filmmakers from around the world, and their fresh look at captivating stories from off the beaten path. Directing, shooting and editing as a one-person crew, these emerging filmmakers immersed themselves with their subjects to give you an intimate insight into our city and our world. Series Three features stories from the waters of Florida to that of Micronesia, from the farm to table movement in China to the plight of refugees in Malaysia. Inside Lens takes you to unexpected places and experiences we share even in the farthest stretches of our world.
NYC Life, the City of New York's lifestyle channel, is available in the New York tri-state area over-the-air (Channel 25.1) and on Cablevision (Channel 22), Comcast (Channel 14), Direct TV (Channel 25), RCN (Channel 25), Time Warner (Channel 25), and Verizon FiOS (Channel 25). Visit nyc.gov/media for carrier information and schedules.

---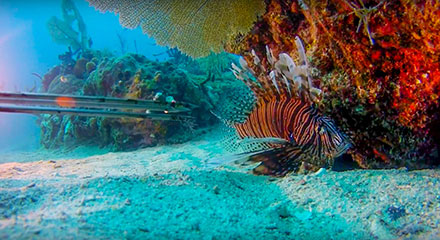 March 31, 2017
Open Season
Kris Brant
The ecosystems of the Atlantic are being threatened by their largest invasion in history. It's up to Lad Akins and his army of spearfishers to take the ocean back from the poisonous Lionfish. The world's greatest predator is getting back on top of the food chain.
---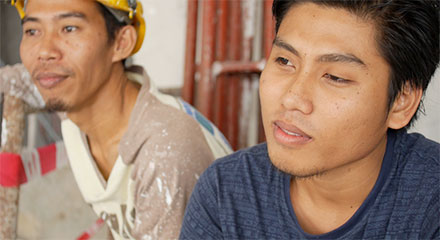 April 7, 2017
Welcome to Malaysia
Rahmah Pauzi
Mahfudz, Ghani, and Raed are from three different countries. They all migrated to Malaysia, attracted by the promise of a "progressive Muslim country." But finding home in the multicultural Malaysia isn't too easy.
---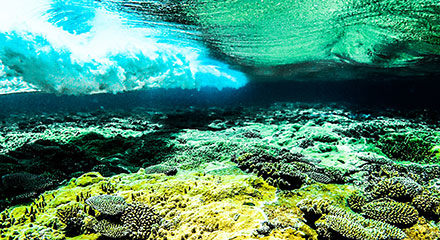 April 14, 2017
Yangdidi: Taken by the Wind
Kelsey Doyle
Even after a super typhoon severely damaged the outer islands of YAP, Micronesia, vociferous community leader of the Ulithi Atoll, John "Junior" Rulmal, is determined to stay and preserve their way of life. By seeking out the help of spearheading marine biologist, Nicole Crane, and her science team's cutting edge approach of combining science with tradition, the outer islanders just might be able to save their reefs and reunite the atoll.
---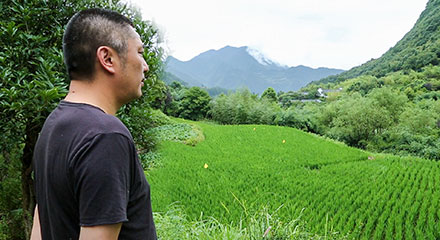 April 21, 2017
Dai's Garden
Ruohan Xu
A Chinese slow-food movement pioneer, Dai Jianjun, is dedicated to bringing back vanishing traditional Chinese culture in an era of rapid urbanization and industrialization. He runs an expensive farm-to-table restaurant in the city of Hangzhou, and uses all his profits to build a green utopia in a remote village 200 miles, where migrant workers can stay home.
---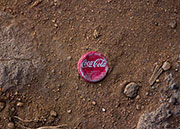 April 28, 2017
Cola Road
Claire Ward
In developing countries, coke is everywhere, but basic medicines are not. Follow a creative non-profit trial that uses Coca-Cola's supply route to deliver basic medicines in Zambia. Set in Zambia, THE COLA ROAD follows the launch of first trial to use Coca-Cola's supply chain to deliver life-saving anti-diarrhea kits to developing countries.
---
May 5, 2017
Passive Passion
Charles Hoxie
20 years ago European physicists developed design principles to reduce a dwelling's cooling and heating costs. The Passive House is starting to catch on in the US and NYC.
---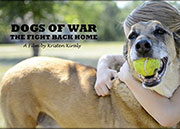 May 12, 2017
Dogs of War: the Fight Back Home
Kristen Kiraly
PTSD often affects military dogs. Treatment of these dogs is just beginning along with political efforts to reclassify them from "equipment" to K9 service members.
---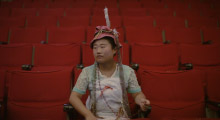 May 19, 2017
Fairy Tales
Rongfei Guo
Fairy Wang may be a working-class girl from rural China, but she thinks she's the next Coco Chanel. After posting her eccentric designs on Weibo, Fairy becomes an overnight internet celebrity. But fame comes at a price.
---