How to Apply
Applications are available on the GSAS website starting in late September.
Note: All application materials (including test score reports) should be sent directly to GSAS, not to the Carter Journalism Institute. Please visit the application resource center for further instructions.
Applications are accepted on a rolling basis, or until the program has filled. Contact graduate.journalism@nyu.edu to check if there are still spots open in this program.
Two for one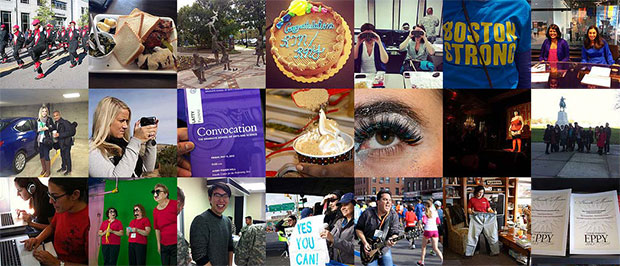 Although Reporting New York and Reporting the Nation are listed as two separate graduate concentrations, they are combined and students have the opportunity to choose their focus in the classroom.
Please read the application requirements carefully.
Here is what we look for:
A bachelor's degree in any field and with a wide variety of experience.
A 3.0 or higher GPA
All of your undergrad academic transcripts.
Three letters of recommendation
We need three writing samples, what you feel is your best work. You can also submit video. If you have been published, please send those clips.  But clips are rarely a deciding factor in the review process.
 A personal statement, we want to get to know you and why you want to attend the program.
Non-native English speakers must also take the TOEFL (Test of English as a Foreign Language) OR the IELTS (International English Language Testing System). The TOEFL or IELTS requirement is waived if your undergraduate or graduate degree was completed at an institution where the language of instruction is English.
A 5.0 minimum score on the TWE (Test of Written English) portion of the TOEFL test [if taking the paper- or computer-based version] is required, however a score of 5.5 or 6.0 on the TWE is preferred. GSAS recommends that applicants achieve a minimum TOEFL score of 100 on the internet-based test (equivalent to 250 on the computer-based test or 600 on the paper-based test). For the IELTS, a minimum overall band score of at least 7 is recommended.
Applications are accepted for fall admission only.
Note for International Applicants
You must receive your undergraduate degree (U.S. baccalaureate or equivalent) from an institution of recognized standing before enrollment in the Graduate School. Students from India, Pakistan, Sri Lanka, Myanmar and Bangladesh must show completion of both the baccalaureate and master's examinations prior to registration in the Graduate School. The examinations for the Bachelor of Engineering and the Bachelor of Technology meet the application requirements for the Graduate School. For students holding three-year degrees from Australia, GSAS also requires a four-year degree to apply.