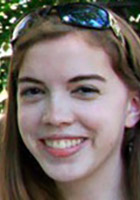 Meghan Bartels graduated from Georgetown University with a major in classics and a minor in biology. After college, she worked at a small environmental book publisher, where she learned that writing about science is fun when you get to use sentences that include both nouns and verbs. She also enjoys learning about history, drinking tea, and cheering on the Georgetown men's basketball team.
---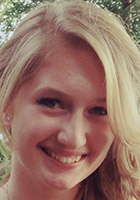 Sara Chodosh is a graduate of the University of Pennsylvania, where she received a B.A. in neurobiology and philosophy of science. Perhaps the majority of her sentences begin excitedly with "did you know…" and the majority of her days end with a fond goodnight to her cat. Sara originally pursued cancer research as an undergrad, but now prefers teaching her friends about science and medicine while she bakes cupcakes.
---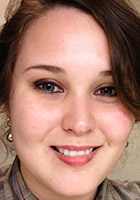 Jeanette Ferrara hails from the suburbs of Houston, Texas. She is a recent graduate of Princeton University, where she majored in English literature with a concentration in Environmental Studies. She then combined her two loves into an ecocritical thesis on Shakespeare. When she isn't reading or writing about the Bard and nature, she enjoys musical theatre, dancing, and all things Jane Austen.
---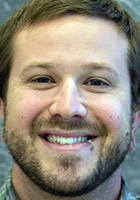 Peter Hess recently graduated from the University of North Carolina at Greensboro, where he received his B.A. in environmental studies. Originally a student of British and American literature, his sense of social responsibility pulled him in a different direction. Peter aspires to harness the power of the written word to explore important issues of human and environmental health, such as fracking and biosolids. In his free time, he likes to propagate houseplants and make curries.
---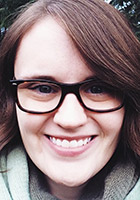 Kelsey Kennedy grew up on a tree farm in Oregon's Coast Range, roaming through the forest and reading everything about science she could find. She took the scenic route through undergrad, switching schools and majors, and ended up with a B.S. in economics and a minor in actuarial science from Oregon State University. When she's not reading or writing about science, she's probably wearing hiking boots, tinkering with a camera and planning her next adventure.
---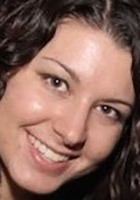 Ellie Kincaid graduated from Washington University in St. Louis with a B.A. in English and minors in writing and biology. She's worked on research projects ranging from multiple sclerosis to Jane Austen, and has written about medicine, health care, and animals for The Dodo and Business Insider.
---
Michael Koziol is a recent graduate of Seattle University, having earned a B.A. in both English and physics. After years of being unable to answer the question "Well, what do you want to do after you graduate?" he finally stumbled upon science journalism as the perfect opportunity to combine his love of storytelling with his desire to inform others.  In his spare time, he enjoys video games, Ultimate, and rock climbing.
---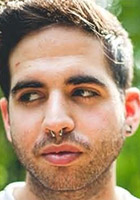 Ryan Mandelbaum makes his triumphant return to New York after spending two years battling flight delays, polar vortices and indigestion while implementing healthcare software for Epic Systems in Madison, Wisconsin. Ryan earned his B.A. in physics and mathematics at Columbia University and studied heavy ion collisions at CERN during the summer of 2012 (spot him in Particle Fever wearing his CERN basketball jersey). Ryan will be the first Billboard Hot 100 artist to rap about supersymmetry.
---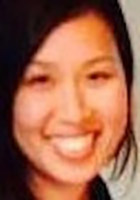 Sandy Ong completed a B.S. in life sciences in Singapore and an M.S. in forensic science in London before deciding she much preferred writing about science than actually doing it. Away from working as a medical writer, you can find her playing tennis or planning her next trip to satisfy her eternal wanderlust. She's excited to be moving across the pond to New York to further her love for science and show tunes.
---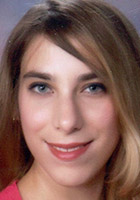 Shira Polan graduated from Cornell University in 2015 with a B.S. in animal science and a minor in communication. She was a staff writer for the Cornell Daily Sun science section, covering topics ranging from tiger beetles to red algae invasions to gluten intolerance. When not running, singing, horseback riding, or training in karate, Shira can be found rehearsing for her numerous theatrical performances in the copious amount of free time left to her.
---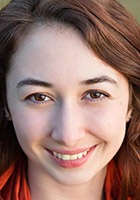 Dyani Sabin spent her undergraduate career at Oberlin College chasing crayfish through streams, stage-managing musicals, and reading Russian literature. Upon graduating with her biology degree in 2014, she stalled going into research and became the evening supervisor at a library instead. There, she discovered science journalism, and fell in love with exploring the relationship between science and people. Thrilled to be a SHERPie, she loves horseback riding, exclaiming about cool birds, and knitting.
---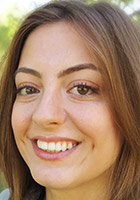 Knvul Sheikh grew up surrounded by the beauty of the Himalayas and sustained by Pakistani cuisine. A fascination for the natural world and travel brought her to the University of California, San Diego for a B.S. in molecular biology. She spent a few years doing research there and then in Singapore before stumbling into freelancing for the Singapore Scientist. When not planning her next big trip, Knvul enjoys running and experimenting with green smoothies.
---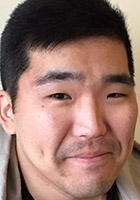 Greg Uyeno was born and raised in the penumbra of the University of California, Berkeley, from which he received a B.A. in cognitive science with an emphasis in linguistics. Since transplanted to New York, he's taken to local pastimes, like speed walking and standing around waiting. Greg also enjoys home cooking, playing 'ukulele, and doing things with words.