Start at the SHERP home page, if you haven't been there yet.
Application FAQs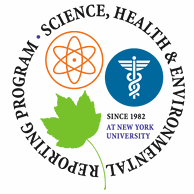 Science journalism is a wonderfully satisfying field but also a challenging one. The right graduate training can make you a much better journalist and give you some big advantages in the job market, but you should investigate your options thoroughly before committing to any grad program. (As you consider the possibilities, you may find this blog post, this Q & A, and this Nature article to be useful; they include contributions from faculty and alumni of SHERP and other science journalism programs. This Q & A with a SHERP adjunct professor also includes some good advice for aspiring science journalists.)
If you have a record of achievement in and out of the classroom, a passion for science and a flair for storytelling, we want to hear from you! Just keep in mind that we're unable to offer admission to many deserving applicants because there are only about a dozen spots in a typical SHERP class, and almost all of the students we admit choose to enroll. Therefore, the application process is important and you should take it seriously.
What kind of student does SHERP look for?
Many kinds! SHERP students have diverse backgrounds; there is no single formula for admission and subsequent professional success. Most accepted applicants have science degrees at the undergraduate or graduate level; many have research experience. On the other hand, some of SHERP's most accomplished graduates came to the program with little formal scientific training, so don't regard yourself as automatically disqualified if you discovered your fervor for science and storytelling only recently. Experience in journalism, including published clips, is a significant asset for admission but definitely not a necessity.
You can read brief bios of each incoming student on the student profiles pages and can see what graduates are doing now on the alumni page. Over the years, Q & A interviews with SHERP graduates have been published on the Scientific American website and also on the Knight Foundation blog, mongabay.com and many other sites.
When we review applications, we look for thoughtful academic and personal statements (required in the application), strong writing samples and letters of recommendation, and an academic record of breadth, depth and achievement.
Our most important advice: If you believe SHERP may be the right program for you, don't disqualify yourself without trying! There's only one way to find out whether you and SHERP are a good match and that is to APPLY!
Is the GRE test required?
Due to the COVID-19 pandemic, we have temporarily suspended our requirement that applicants to SHERP take the Graduate Record Examination (GRE). If you are applying for 2021 admission, please do not send us your scores, If you do, those scores will not be reviewed by the admissions committee. We expect to restore the GRE requirement for 2022 admission. (In recent years, successful applicants to SHERP have tended to have GRE verbal and writing scores in the top quartile and grade point averages above 3.3, but there are exceptions every year.) 
How can I learn more about SHERP?
You've already found the best place to begin. The interlinked SHERP web pages contain all sorts of useful information about our program, everything from faculty biographies and class descriptions to profiles of current students, an alumni directory (including emails and current jobs), a list of recent student internships and a gallery of newly published stories by students and graduates. So take your time and explore all of these pages carefully.
You don't need to restrict your research to web surfing, however. While we don't require an interview, we do strongly encourage serious applicants to visit during the fall or spring semesters to sit in on classes and meet faculty and students. Email SHERP to arrange a visit. You're at no disadvantage in the admissions process if you're unable to come. We encourage visits solely for your benefit; they're the best way to see what we do, so you can make an informed judgment about whether our program is right for you.
You should also feel free to reach out to our graduates; they are SHERP's best ambassadors. You can email them directly via the addresses listed on the alumni page, or you can contact us and we'll gladly put you in touch with alumni and current students who share your background, interests and aspirations. We ask only that you not send out mass queries because our graduates and students are busy people.
If you'd like to learn more about SHERP's early years (when it was known as SERP) here's a short history written for SHERP's 25th anniversary in 2007.
Please contact us if you have additional questions that are not answered here or on the other SHERP web pages.
How much will it cost?
Tuition is assessed on a per-point basis by the NYU Graduate School of Arts and Science (GSAS). The 16-month SHERP sequence is 38 points, or credits, for the M.A. in Journalism with a concentration in Science, Health and Environmental Reporting. The tuition rate for the 2020-21 academic year is $1,928 per point; a new rate will apply in September 2021. If next year's increase is typical, tuition and registration fees for the entire 16-month, 38-point SHERP sequence will total approximately $78,000 plus living expenses, though every student at SHERP pays far less because of scholarships and other financial aid. International students pay an additional fee of $90 per semester. See the tuition and fees and financial aid pages for more information. Students are also required to have health insurance, either through NYU or an approved outside provider. SHERP students typically pay anywhere from $550 to $1,300 per month for housing in New York City, depending on the neighborhood and the number of roommates. Some NYU housing is available to graduate students; university rents are similar to the private market.
Is there financial aid?
ABSOLUTELY! For the three most recent SHERP classes, the average financial aid award per enrolled student is approximately $59,300 (not counting outside scholarships and loans). In addition to tuition remission aid, there are an array of fellowships and other scholarships for SHERP students, some of which include large stipends for living expenses. Beginning in 2018, the Robert Wood Johnson Foundation is sponsoring full scholarships (with generous stipends) for SHERP students. Also new starting in 2018: a generous one-semester fellowship (including a stipend), sponsored by the Felsten Fishman Family Foundation. There are also other scholarships shared among the various graduate programs at NYU Journalism, including SHERP. You do not need to apply for specific SHERP and NYU Journalism scholarships; you will be considered automatically for them.
Thanks to support from the Simons and Kavli Foundations, SHERP is also able to substantially subsidize student attendance at conferences (NASW, SEJ, AHCJ, AAAS etc.) and travel expenses for student reporting projects.
To pay for tuition and expenses not covered by NYU scholarships, SHERP students typically rely on a combination of work-study opportunities and government loans administered through the NYU Office of Financial Aid, as well as outside scholarships from foundations and other private sources. (NYU will match qualifying outside aid under the Tuition Incentive Program.) We do not offer assistantships because we don't think they're appropriate for a program as time-intensive as SHERP. Instead, we offer financial aid packages to admitted students that in many cases are as generous as assistantships but carry no teaching or work obligations.
Students seeking financial aid from SHERP or NYU Journalism should apply by January 4, and should indicate at the end of their personal statement that they are seeking financial aid. This information helps us apportion scholarships, but we do not consider financial need when deciding whether to offer admission to an applicant.
The bottom line is this: if you think SHERP may be the right place for you, please DON'T LET FINANCIAL CONCERNS DISCOURAGE YOU FROM APPLYING! 
What if I'm not from the United States?
SHERP has a long, proud history of welcoming students from all over the world. However, because SHERP is a professional writing program, all applicants must demonstrate true fluency in written and spoken English. Non-native speakers must take the Internet-based (IBT) Test of English as a Foreign Language (TOEFL) OR the International English Language Testing System (IELTS). (The TOEFL/IELTS requirement is waived if you received an undergraduate or graduate degree from an institution at which the language of instruction is English.) To be considered for admission, you'll need a score of at least 100 on the Internet-based TOEFL or an overall band score of at least 7 on the IELTS, and successful applicants tend to score higher.
Like American students, international students are eligible for NYU-provided scholarships and other financial aid. However, foreign students in most cases are not eligible for grants or loans from the U.S. government. As with all applicants, we encourage international applicants to seek outside funding from their governments or from foundations and other private sources.
May I enroll part-time or defer admission?
We are unable to accept part-time students. All SHERP students start in September and are expected to complete the program by December of the following year. Please also note that we are unable to grant deferments to accepted students except under extraordinary circumstances; you should apply the same the year you hope to enroll.
What about online learning?
During the Covid-19 pandemic, we will be offering hybrid classes in which SHERP students who have been admitted as full-time students may participate either in person or online.
When is the application deadline?
The formal application deadline is January 4 (or the following Monday, if Jan. 4 is a weekend) for students seeking to enroll the following September. Please bear in mind that it can take a month or longer for TOEFL scores to reach us, so plan accordingly.
Will you accept late applications?
Yes. Just bear in mind that applying late makes it less likely we will be able to offer you admission. We begin issuing admission offers on a rolling basis in February, so it's very much in your interest to get your application in as early as possible even if you're still waiting for a test score report or an official transcript, which you can add later.
Where can I get an application?
Applications are available from the GSAS application resource center starting in mid-September.
Note: All application materials (including test score reports) should be sent directly to GSAS, not to the Carter Journalism Institute or SHERP. Please visit the application resource center for further instructions.
What if I have additional questions?
Just ask! Before you do, though, please take a careful look at the all of the interlinked SHERP web pages, which contain a lot of useful information, including curriculum, faculty, student profiles, internships and jobs, publishing, alumni and the story gallery.