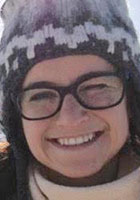 Ellen Airhart recently graduated from the University of Texas with degrees in biology and rhetoric and writing. In her undergraduate years, she worked as an office manager, EMT, and finally as the founder and editor of the student newspaper's science and technology department. While in New York, she plans to run her fifth marathon and visit the Strand Bookstore several hundred times.
---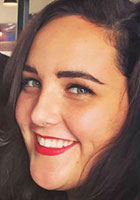 Eleanor Cummins is a writer focusing on the intersection of science and culture. Trained in medical anthropology at the University of Washington, she has conducted research on a variety of topics including scientific misconduct in the context of evolutionary theory and adolescent health in the digital age. Her free time has been dedicated almost exclusively to newsrooms, including work as a staff reporter for the Tri-City Herald and an editor at The Daily of UW.
---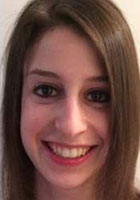 Abigail Fagan graduated from the University of Rochester with a major in brain and cognitive science and a minor in English literature. After graduating, she worked for the publishing company Macmillan Learning, helping to develop their science textbooks. She's also worked as a freelance writer for the World Science Festival and Weill Cornell Medicine. In her spare time, she loves reading, playing board games, and consuming Nutella.
---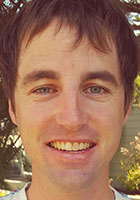 Mark Kaufman, a bona fide Los Angelino, studied neuroscience at the University of California, San Diego and is terrified of earthquakes. A true respect for the natural world led him to become a ranger and educator for the National Park Service. This experience was rife with close encounters with fat brown bears and steaming volcanoes. When not using writing to provoke others on topics of planetary science, Mark uses his drum set to provoke his neighbors.
---
Ashley Lyles graduated from Michigan State University, majoring in professional writing with a concentration in digital and technical writing. Ashley also did pre-medical coursework. As a scholar in the Research Education Program to Increase Diversity in Health-Related Research, she conducted biomedical research funded by the National Institutes of Health. Passionate about global health, Ashley has traveled to Honduras to participate in a medical and dental brigade.
---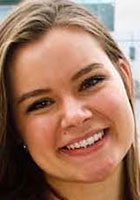 Leslie Nemo just completed her B.S. in anthropology and human physiology and a minor in dance at the University of Iowa. When she realized she was spending more time talking about her anthropology research than she was actually spending in the lab, she concluded science writing would be a better career choice. If she isn't reading (or talking about what she's reading), she's probably dancing, trying new food, or running to catch a bus.
---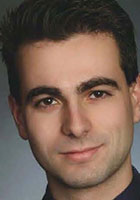 Dan Robitzski graduated from Lafayette College with a B.S. in neuroscience and a minor in creative writing. Passionate about accessible information, Dan hopes to use science journalism as a way to bridge the communication gap among researchers, medical professionals, and the public. In his spare time, you can find him competing at fencing tournaments, pretending to understand pop culture references, and looking at cute rodents on the internet.
---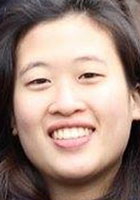 Marissa Shieh graduated from Williams College with a B.A. in chemistry. She was a National Association of Science Writers Travel Fellow and a Jeffrey Owen Jones Fellow in Journalism. In hindsight, she realizes this was the only logical career after a childhood filled with National Geographic, Scientific American, and The New York Times. She loves Quantum Leap, Shakespeare in the Park, and MasterChef Junior. Her favorite punctuation mark is the em dash.
---
Harrison Tasoff grew up in sunny Southern California watching science shows and exploring tide pools. Having graduated from Swarthmore College with a degree in mathematics and philosophy, his dynamic interests and sense of social responsibility drew him into the world of science communication. When he's not trawling the web for science news, you can find him tending to his bonsai, developing his carving skills, or dragging his friends off to find interesting rocks.
---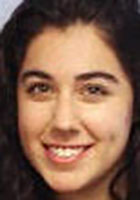 Nicole Wetsman recently graduated from Bowdoin College with a major in neuroscience. After four years as one of the only science majors on her college paper, she's excited to get to SHERP and hang out with other people who like talking about both molecules and em dashes. She plays soccer and ultimate frisbee, loves to cook, and is a (not so) secret musical theater geek.
---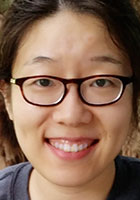 Cici Zhang grew up in China and studied neuroscience at Swarthmore College and (for her M.S.) Washington University. While she came to America for endless possibilities, she's still surprised her blogging could start a journey towards being a science journalist in NYC. Combining meeting people, traveling,and her love for science and words, this career seems like a dream in reality. Cici enjoys Instagram, movies and beautiful things that satisfy her curiosity.