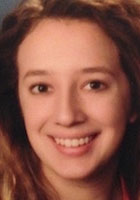 Brianna Abbott recently graduated from Providence College with degrees in chemistry and English. When she wasn't in the campus newsroom, she was in the chemistry lab, blogging about plastic nanoparticles and naming the analytical instruments. She's thrilled to have found a home at SHERP where she can obsess over punctuation and protons simultaneously. Any free time she has is spent running, talking too loudly about her current Netflix binge, or tap dancing.
---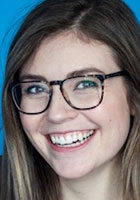 Jessica Boddy graduated from the University of Pittsburgh with a B.S. in biology and minors in creative writing and chemistry. After graduating, she interned for Science and NPR, where she covered topics ranging from health to astrobiology to neuroscience. In her spare time, she enjoys cheering on Chicago sports teams, listening to music, and flipping rocks in search of salamanders.
---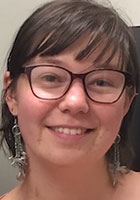 Nell Durfee has left the high-stakes world of teaching high school science to return to covering diverse topics like food sustainability, public health, and technology. Her interest in science journalism began as a child catching frogs and newts in upstate New York, which has helped her maintain a love for the outdoors and a perpetual Chaco tan. In her spare time, she likes to read just about everything and snicker inappropriately at New York's fine art.
---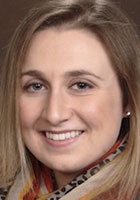 Lucy Hicks graduated from Duke University with a B.S. in biology and a minor in Spanish. She discovered her love for science journalism while covering a new immunotherapy for brain cancer. Since this epiphany, Lucy has been an avid consumer of science writing, resulting in piles of books and magazines around her apartment. Outside of reading and writing, Lucy's hobbies include playing piano, exploring outdoors, and making Seinfeld references.
---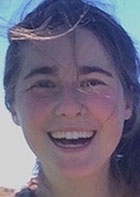 Lexi Krupp is thrilled to be moving back to her home state after working in experiential education for the past two years asking big questions about the environment, ecology and systems of power with young people on the coast of Maine and in the Northwoods of Wisconsin. She graduated from Dartmouth College where she studied biology and developed a love of long bike rides and making pottery.
---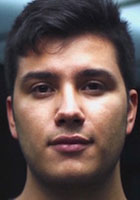 Emiliano Rodríguez Mega never planned to be a journalist, but shortly after graduating from the National Autonomous University of Mexico with a degree in biology it became clear that he would not be spending the rest of his days as a scientist. Since then, he has focused on covering research and science policy from Latin America. His work has been published in Science, Scientific American, SciDev.Net, WWF, Nature, and elsewhere. Emiliano lives for good tacos.
---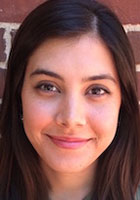 Jillian Mock grew up in Dallas, Texas, before attending Middlebury College, where she majored in environmental studies, history, and wearing warm socks. After graduation, she spent three years back in Dallas working for an environmental nonprofit, writing for a large medical center, and freelancing for a regional hunting and fishing newspaper. In her spare time, Jillian enjoys waterskiing, reading fiction, and eating tacos.
---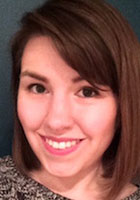 Jen Monnier grew up in rural Washington State, clam digging along the coast and wearing a rain jacket every day. She studied philosophy at Western Washington University after discovering she enjoyed writing about bioethics more than she enjoyed practicing biology in a lab. A yearning to uncover underrepresented voices and a tendency to follow environmental and health news led her to science journalism — a career in which she can spend her days learning.
---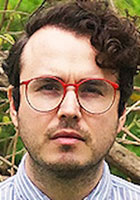 Matthew Phelan has worked as a lithium-ion battery research chemist and a science cartoonist for Current Science magazine. His writing has appeared in InsideClimate News, Chemical Engineering, Jacobin, The New Republic, and The Onion. Matthew comes to SHERP with a sense of wonder about the big questions in scientific inquiry—from astrobiology to quantum computing. He holds a dual B.A./B.S. in history and chemical engineering from Rutgers. And now you know.
---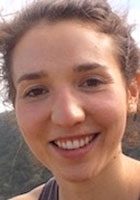 Chloe Williams graduated from the University of British Columbia with a B.Sc. in Natural Resources Conservation. Growing up in Calgary, she spent her spare time exploring the mountains and reading National Geographic. She hopes to focus her journalism studies on the interactions between communities and the natural environment, all while pursuing her love for adventure and exploration. She likes skiing, running, growing vegetables, and foraging for edible plants.
---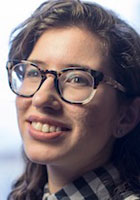 Shoshana Wodinsky graduated Queens College (CUNY) with a bachelor's in neuroscience and a handful of rats adopted from her years working as a researcher. After falling in love with the works of Oliver Sacks, she decided to leave the pipettes behind and pursue a career in science communication – first with her college paper, and then as a freelance journalist. If not writing, she's probably binging nature documentaries on Netflix.
---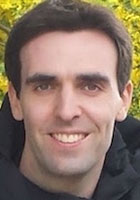 Charlie Wood studied physics at Brown University before embarking on an education career that saw him teach Mozambican students to calculate the speed of light and Japanese students to write English science presentations. After five years abroad in rural villages, he's excited for the opposite experience at SHERP, where he looks forward to honing his endless curiosity about all things science into a craft, and not killing chickens or singing in public (unless by choice).