Marcus Banks is a librarian-turned-journalist, who in fact spent a lot of time writing as a librarian. He once worked at the NYU Ehrman Medical Library and is thrilled to be returning to New York City. He holds degrees in English and in library science, from Northwestern University and Dominican University respectively. His work has appeared in Slate, Undark and American Libraries. He enjoys karaoke, invariably singing songs written before he was born.
---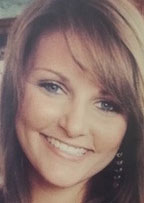 Donavyn Coffey has a B.Sc. in Biotechnology and a M.Sc. in Molecular Nutrition and Food Technology, but it wasn't until she began working for a biotech firm that she realized her passion for sharing scientific discovery. She recently transitioned from scientist to storyteller, writing about nutrigenomic and epigenetic breakthroughs. Partial to traveling, coffee, and experimenting in the kitchen, Donavyn is excited about entering the world of science journalism.
---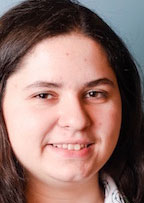 Dani Leviss studied at Drew University, spending time in the newspaper office, chemistry labs, and art studios. After receiving a B.A. in chemistry with minors in writing and art, she wrote for IEEE Earthzine, launched a science podcast, and volunteered with the Sierra Club. A Central New Jersey native, she passionately asserts her region is neither North nor South Jersey. When not reading or writing about science, she likes to watch sitcoms, garden, and make art.
---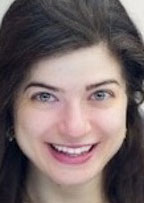 Dana Najjar has had some trouble deciding what to do with her life. Since graduating from MIT with a physics degree, she's been a management consultant, pastry chef and, most recently, software developer. Along the way, she picked up an M.S. in physics from the University of Chicago. She's always written about science on the side, but it only just occurred to her to make a career out of it! She grew up in Lebanon and loves neuroscience, cosmology, food and the circus.
---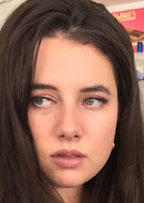 Polina Porotsky was born and raised in Russia and then Latvia. She studied neuroscience at Columbia University and has since been working at a venture capital firm with a focus on biotechnologies. Her interest in journalism stems from a belief that current technologies put traditional modes of information in danger (and because she is a nerd). She enjoys playing piano, riding horses, reading about fashion and watching psychological thrillers like The Departed.
---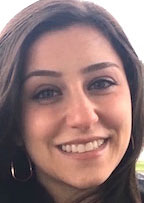 Nina Pullano was first drawn to science journalism at Binghamton University, where she majored in environmental studies and was the editor-in-chief of the student newspaper. Before SHERP, she worked as an editorial assistant at Spectrum, an autism research magazine based in Manhattan. When she needs a break from bustling New York City, she enjoys going camping upstate in the Adirondacks or near her hometown of Rochester.
---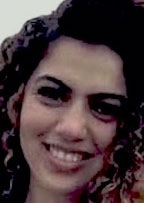 Passant Rabie is an award-winning journalist from Cairo, Egypt. After graduating from the American University in Cairo in 2008 with a degree in journalism, Rabie pursued her passion for reporting at local, independent media outlets. Early in her career, Rabie developed an interest in covering science and health topics. Having shifted her focus to politics in the Middle East for the past few years, she is eager to redirect her attention to issues that concern her the most.
---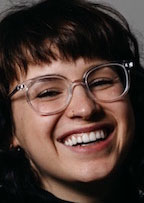 Marion Renault's first name rhymes with 'carry on,' and her last name rhymes with 'to-go'. She wrote about creepy crawlies, pipeline spills, outer space and garbage as the Columbus Dispatch's science and environment reporter. A journalism and Spanish major at the University of Minnesota, she interned at the Chicago Tribune, Milwaukee Journal Sentinel and Minneapolis Star Tribune. If she's not answering her phone, she's either rock climbing or making ratatouille.
---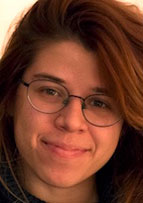 Jessica Romeo graduated from Fairfield University with majors in biology and English literature, and a minor in Film, Television and Media Studies. She enjoys writing about ecology, conservation, and the intersection of science and art. She loves reading fiction, but even more loves discovering things in the real world that feel truly magical. Outside of science writing, Jess enjoys the Muppets and stop-motion animation. She can recite The Princess Bride from memory.
---
Tara Santora is a recent graduate of Oberlin College with a bachelor's in biology. At Oberlin, she enjoyed managing and writing for the intercollegiate science magazine The Synapse, tutoring biology and chemistry, and playing real-world quidditch. When she can find spare time, she enjoys juggling, listening to podcasts, and playing board games (but only when she wins).
---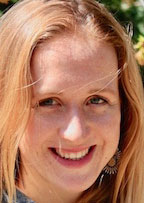 Isobel Whitcomb studied Biology at Scripps College. During her undergraduate years, you could find her counting baby plants at the site of a recent wildfire or waist deep in a waterfall, chasing tadpoles with her dipnet. When she wasn't in the field, she wrote a science column for her college newspaper, The Scripps Voice. Her hobbies include road cycling and spouting science trivia to anyone who will listen – often at the same time.