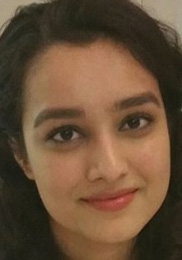 Anushree Dave spent several years in academia as a researcher prior to shifting her focus to journalism. She holds a master's in bioethics from McGill University where her thesis focused on the ethics of publishing disaster research. She loves solo traveling and meeting new people along the way, creating zines, watching documentaries with her family, and baking cupcakes. Her last name is pronounced "duh-vay" (rhymes with "the way").
---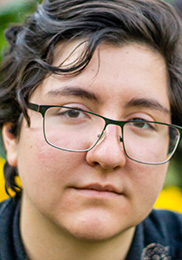 MK Manoylov ate their first cricket during their sophomore year of college. After that, they caught the bug for science journalism by telling people how eating insects will save the world. MK studied ecology and English at the University of Georgia and worked as opinion editor for The Red & Black. They've written plays, short stories and long-form fiction, and have also drawn comics and made podcasts. MK hopes to combine these multimedia elements during their time at SHERP.
---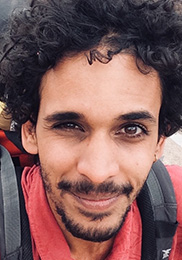 Jonathan Moens recently graduated from University College London with an MSc in brain and mind sciences. He is Belgian-Eritrean, but was raised in Rome. He is fascinated by the mysteries of the mind, and has worked in several research centers, including the Neurospin laboratory in Paris and the Institute of Philosophy in London. In his spare time, Jonathan dabbles on the guitar, slow-cooks aubergines, and goes rock climbing.
---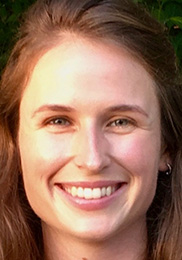 Lili Pike was fortuitously given a first name that works in Chinese. She followed her fate to Beijing where she covered climate change as a staff writer for Chinadialogue, produced the podcast Environment China, and worked for the Natural Resources Defense Council. Lili graduated from Harvard with a B.A. in social studies, a minor in energy and environment, and a citation in Mandarin Chinese. She enjoys long train rides in China and backpacking in the Sierra Nevada.
---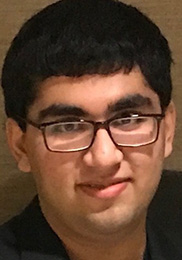 Rahul Rao recently graduated with majors in physics and English from Vanderbilt University, where he wrote a space-related column for the student newspaper. He became interested in science journalism because he couldn't decide between his love of science and his love of writing. He is a massive Doctor Who fan, and in his spare time enjoys writing fiction and reading pretty much anything he can get his hands on.
---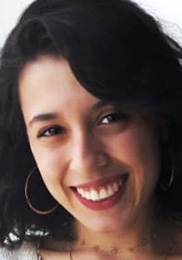 María Paula Rubiano never shared the passion her fellow students felt for crime and political stories while majoring in journalism at Universidad de Antioquia in Colombia. Instead, she loved explaining why being a vegetarian had anything to do with climate change. In a sense, as a science and environmental reporter for El Espectador, she never stopped doing that. She has travelled on helicopters, boats and canoes to write stories about Colombia's water resources and deforestation.
---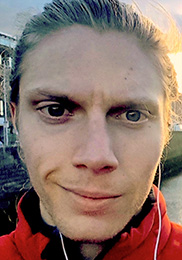 Leto Sapunar is a complex arrangement of stellar dust who studied physics at Oregon State University. He's interested in stories involving physics, culture, Roman history and most things in between. He has experience in science outreach and spent time in a nanoelectronics lab. Inspired by the intersection of science and society and motivated to work for the public interest, Leto spends his little free time climbing things, drinking tea, playing violin and reading science fiction.
---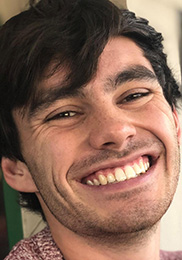 Curtis Segarra is a photographer and science journalist who focuses on global ecology. Growing up in New Mexico, his life was centered around nature—hiking, biking, and exploring. When he wasn't outdoors, he was reading (he loves travelogues). Later, while studying geology at Trinity University, he realized he could combine these passions by becoming a science journalist. Now, he uses his words and photos to help others see practical beauty in ecology.
---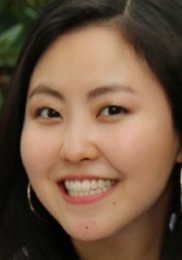 Hannah Seo graduated from McGill University with majors in anatomy and cell biology and a minor in English. She's fascinated by the intersection of science and culture, and sees journalism as a way to stay a life-long learner. As an ethnically Korean Canadian raised in the Middle East, she considers herself an international nomad. Besides reading and writing, Hannah enjoys musical theater (to escape the bleakness of reality), podcasts, comedy, and watching RuPaul's Drag Race.
---
Rebecca Sohn studied English and minored in music at Skidmore College, where she tried to take every introductory science class offered. Some of her favorites include acoustics, ecology, neuroscience, and astronomy. Rebecca also enjoys writing poetry, and recently completed a collection about science entitled Stay in Motion. When she isn't reading or writing, Rebecca can be found playing the fiddle, contra dancing, singing, or getting distracted by starry skies.
---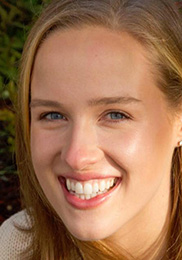 Corryn Wetzel grew up in the Pacific Northwest, which sparked her love of the outdoors, wildlife and environmental advocacy. After graduating from Colgate University with a major in English, she was thrilled to join the Smithsonian's National Zoo where she discovered her passion for communicating science stories to public audiences. Corryn spends her free time running, cooking and forcing people to look at photos of her golden retriever.
---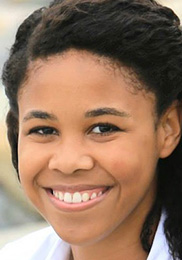 Taylor White graduated from Suffolk University with a major in biology and minor in journalism. She has worked in labs on everything from horseshoe crabs to breast cancer cells, written and talked about science through her school's newspaper and radio station, and interned at Dana-Farber Cancer Institute and NOVA WGBH. When she's not writing about science, she enjoys spending time with friends, dancing ballet, and watching psychological thriller movies.