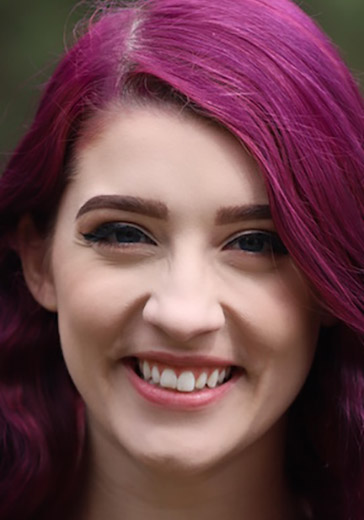 Jackie Appel studied astronomy at The Ohio State University, where she spent most of her undergraduate years preparing for a career in astronomical research before deciding to shift her attention to science journalism. She loves sharing the weird wonders of the world with anyone who wants to listen. Outside of academia, she enjoys reading, traveling, and climbing, and will always be a theatre kid at heart.
---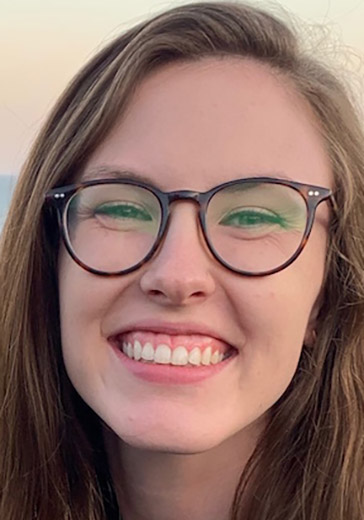 Casey Crownhart grew up in Alabama and graduated from MIT, where she majored in chemical engineering and literature. After graduating, she joined a startup and did research in biomaterials before joining SHERP to combine her passion for science with her love of writing. Her interests include climate science, sustainable materials, and public health. If she's not reading or writing, you can find Casey tending to her small army of houseplants, running, or watching college football.
---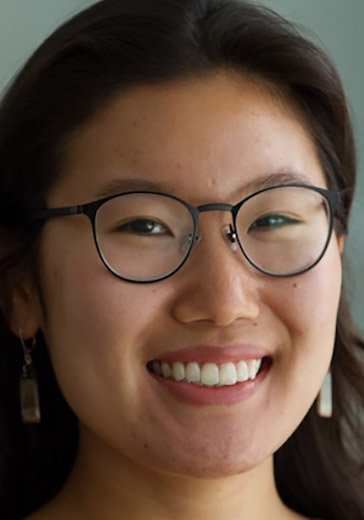 Delger Erdenesanaa grew up exploring New England's forests, rivers and coast. She studied earth and oceanographic science at Bowdoin College, and still can't think of anything she'd rather learn about. But being much better at writing than at designing experiments, Delger has thankfully found her way to science journalism. She previously worked in communications at World Resources Institute in D.C. and volunteered with AmeriCorps in Utah.
---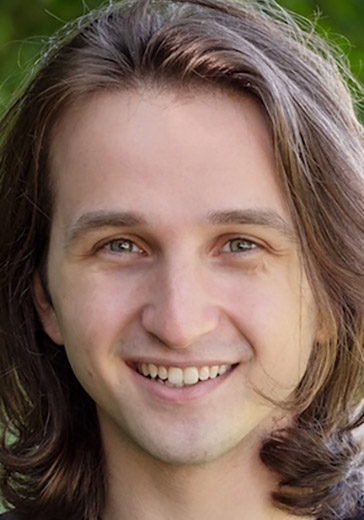 Ethan Freedman studied biology and environmental studies at Tufts University and the School for Field Studies. This took him to field work in the grasslands of Tanzania, rainforests of Costa Rica, swamps of Massachusetts and islands of California, mainly studying birds. But it also reminded him how much he likes telling stories, so that's what he does now. Other than that, he likes cross-country skiing, live music and cooking with friends.
---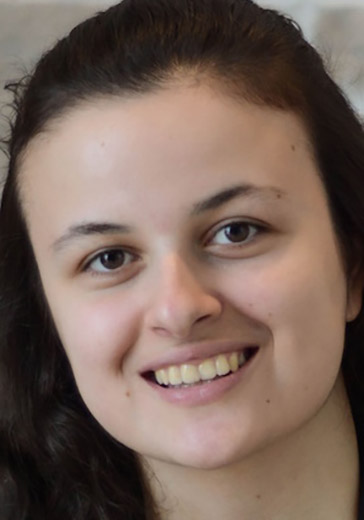 Anna Goshua is a medical student at Stanford University interested in the impacts of climate change on human health. Born in Moscow and raised in Toronto, she completed her Bachelor of Health Sciences at McMaster University. In combining medicine and journalism, she aims to give a platform to issues faced by patients and health care providers. She enjoys writing fiction, dance, and is a lifelong fan of the Toronto Raptors.
---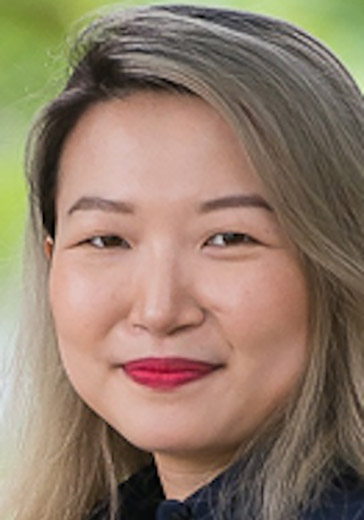 Karen Kwon recently earned her Ph.D. in chemistry from Columbia University. She mainly grew up in Seoul, South Korea, but lived in Cyril, Oklahoma and Brighton, U.K. as well. As one of the 2020 AAAS Mass Media Fellows, she will intern at Scientific American before joining SHERP in the fall. At SHERP, she hopes to explore topics intersecting science and culture. When she's not working, she enjoys reading nonfiction books, listening to podcasts, and watching sitcoms.
---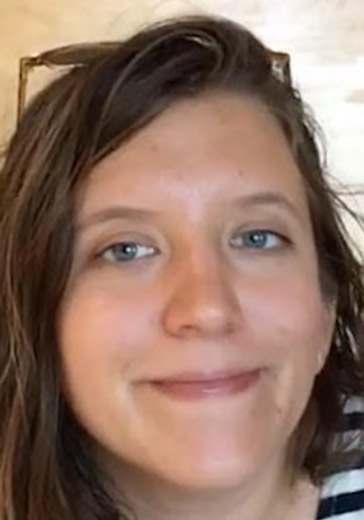 Lauren Leffer studied biology and creative writing at the University of Maryland. She has researched vampire bat behavior, parasitoid wasp taxonomy, and aquatic macroinvertebrate communities. She's been a STEM educator, park naturalist, laboratory manager, program coordinator, and surrogate opossum parent. Finally, after all that, Lauren hopes to have found her professional niche at SHERP. She is most interested in reporting at the intersection of ecology, environmental justice, and human narrative.
---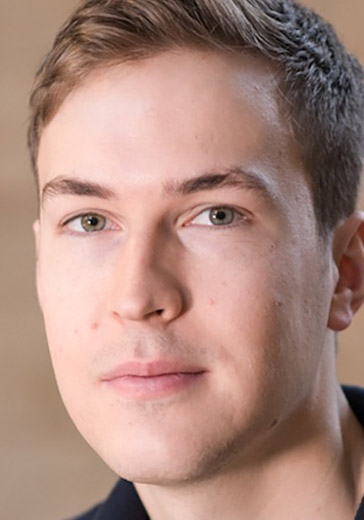 Niko McCarty's first article was about insecticides, dwindling bee populations, and the scientists working to save them. When the article sparked conversations in Iowa City, he became hooked on advocacy through storytelling. He holds a master's in synthetic biology from Imperial College London and spent the last two years engineering microbes at Caltech, but never stopped writing about science, the environment, and people. In his free time, he likes to read about Roman history and play tennis.
---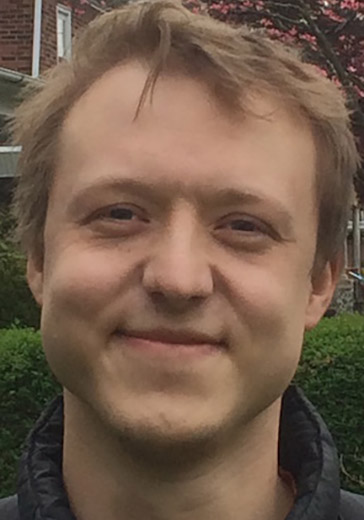 Abe Musselman studied biology at the University of Pennsylvania, where he also worked in an evolutionary ecology lab. He's a lifelong learner and as a journalist hopes to probe the mysteries of Earth, deep time, and the uneasy partnership between nature and the human species. His interests include natural history, astronomy, ecology, conservation, and urbanization. When he's not writing, he's playing guitar and singing sea shanties in the woods.
---
Elana Spivack studied literature at Kenyon College, where she underwent an identity crisis upon realizing she loved physics. She also was an editor of the student newspaper and continued freelancing after graduation. Between her writing experience and tenure as both a middle-grade science teacher and biotech PR professional, she found her way to science journalism and SHERP. When not on deadline, she bikes, salsa dances, and writes satire.
---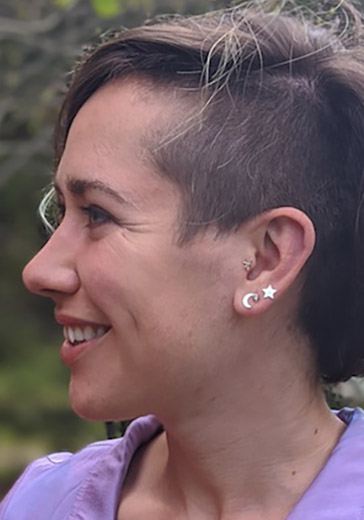 Joanna Thompson is a medium-sized, mostly hairless bipedal mammal. She graduated from North Carolina State University in 2015 with degrees in zoology and creative writing, which she promptly shelved to become a professional long distance runner. For the last five years, she has lived, trained, and occasionally hunted for salamanders with her teammates in the mountains of North Carolina. Now, she hopes to apply that same focused determination to fighting climate change through journalism.
---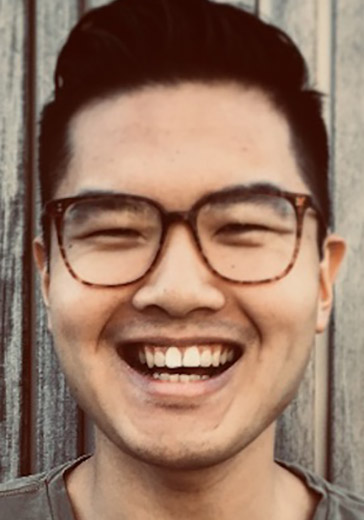 Huanjia Zhang never thought he would become a journalist in a foreign country. He grew up in Yantai, a cozy city on China's northeast coast. As a biology major at Gettysburg College, he studied salamanders. Wading through frigid ponds to hunt for salamander eggs, he unfolded a passion for science storytelling. After college, Huanjia worked at Children's Hospital of Philadelphia researching the human microbiome. In his spare time, he reads and cooks, then repeats.