BER-16 Class
Entering September 2014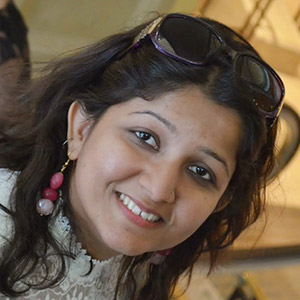 Shreya Agarwal completed her post-graduate diploma in Financial Planning from the International College of Financial Planning in 2010, after earning a B.A. in Mass Media and Mass Communication from Indraprastha College for Women, Delhi University in 2007. After her education, she worked as an equity research analyst for Invest Shoppe India Ltd, a stock brokerage firm, where she covered the Indian banking industry, managed client portfolios, and tracked stock markets on technical charts for two and a half years. Then she joined Reuters as an Online News Producer. She packaged and prioritized news content for Reuters' flagship website, which caters to a global audience. Shreya has a keen interest in understanding the nuances of running a developing economy. Her aim is to communicate financial news in a way that is easily understandable. In her free time, she likes to read and indulge in nature photography. Shreya is a citizen of India.
---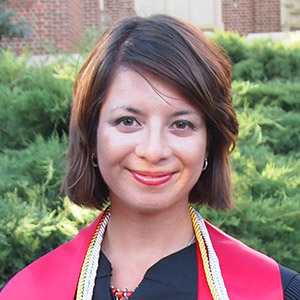 Anita Balakrishnan graduated Phi Beta Kappa, cum laude from the University of Denver with a B.A. in Economics and Environmental Biology and a minor in English in March 2014. She has completed internships at KDVR Fox 31/ KWGN Channel 2 News in Denver, Colorado Homes and Lifestyles, and Mountain Living. During college she wrote a capstone paper about media economics, covered the 2012 Presidential Debate as the editor-in-chief of her university newspaper, and studied abroad at the University of Hong Kong. Her previous work experience includes communications fellowships and internships in an environmental non-profit, Colorado State politics, civic education, and public health tobacco outreach. She is interested in writing consumer stories that highlight the labor and environmental practices of companies. She also enjoys data-driven reading and writing about the economic effects of urban development, migration, and feminism. She is a citizen of the United States.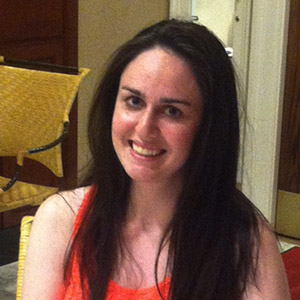 Emily Bary graduated from Wellesley College in 2014 with a B.A. in political science and a minor in Middle Eastern studies. While at Wellesley, she worked on the school newspaper and served as an editor-in-chief of the paper in her final year there. She spent the past two summers as an intern at Barron's, where she enjoyed reporting on alternative mutual funds, catastrophe bonds, and the packaged-food business. She is interested in the politics and economics surrounding government biofuel subsidies and the unpredictable market for renewable energy credits. She is also interested in issues pertaining to health policy, especially involving Medicare and Medicaid. In her free time, Emily likes playing tennis with her family, doing Monday crossword puzzles, and cheering for the Jets on Sundays. She is learning Modern Standard Arabic. Emily is a citizen of the United States.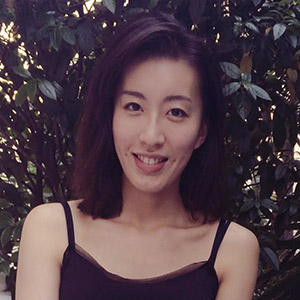 Rachel Butt graduated from The University of North Carolina at Chapel Hill with a B.A. in Business Journalism. After her graduation in December 2013, she completed a winter internship at Bloomberg News in Hong Kong. She covered consumer news and broader economic issues in China, ranging from American direct-selling companies to the National People's Congress. She also assisted the Bloomberg TV team and conducted follow-up interviews with economists and company executives. During her undergraduate years, Rachel has written profiles for The American History of Business Journalism (AHBJ.com), covered startups for The News & Observer of Raleigh, N.C., and published property stories for The South China Morning Post in Hong Kong. As a business journalist, Rachel is interested in covering private equity, retail and technology. She is fluent in Cantonese, Chinese, and English. She enjoys traveling (she'd never say no to a travel assignment), painting and blogging. Rachel is a citizen of Hong Kong.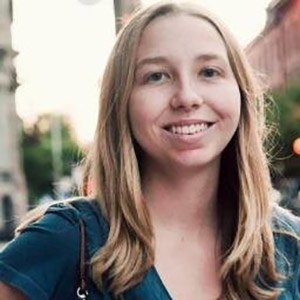 Katharine "Kerry" Close graduated from Cornell University in 2014 with B.A. in government and Spanish. This past summer, she completed an internship on the business desk of the Sun-Sentinel in Fort Lauderdale, covering local businesses and trends in South Florida. She has also held internships as a general assignment reporter with Newsday (Melville, N.Y.) and The Asbury Park Press (Neptune, N.J.). With The Press, she worked with the business department on a series of profiles on local businesses at the Jersey Shore. At Cornell, Kerry worked as a staff writer and news editor at the student-run daily newspaper, The Cornell Daily Sun, primarily covering minority issues and student government. She is interested in the intersection of public policy and business and its effects on the economy and personal finance. In her free time, she enjoys running, reading and rooting for New York sports teams. Kerry speaks Spanish. She is a citizen of the United States.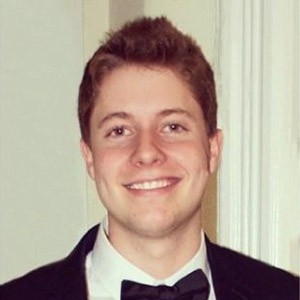 Ben Derish-Luby earned a B.S. in Communication from Cornell in 2013. He studied communication, the history of film, and economics. As a research affiliate of Stanford, in partnership with the Kennedy School at Harvard, he studied inequality among world nations and contributed to research efforts evaluating national policy on a significant public problem. He has experience in the private sector and in public service, having served as an intern in 2012 at the Office of Management, U.S. Department of the Treasury. He has a longstanding passion for creating films and has produced videos for many years for a variety of causes, clients, and purposes. While studying Shakespeare, history, and international diplomacy at Cornell in Washington D.C., Ben edited videos for the Democratic Governor's Association. A native of San Francisco, he enjoys playing tennis, rap music, movie making, and his golden retriever, Tobey. Ben is a citizen of the United States.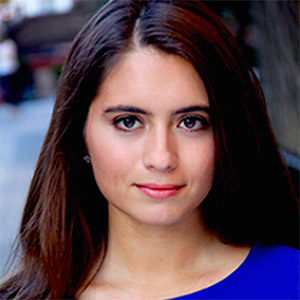 Krysia Lenzo graduated from Harvard University with a B.A. in Government in 2012. She spent two years as the executive producer at Harvard University's Television News and worked at the NBC affiliated WHDH – TV 7 News in Boston on the weekends. In addition, she worked at WOR Radio in New York and conducted man-on-the-street interviews and edited sound clips for several news shows. After graduation in 2012, Krysia spent two years as an analyst at UBS Investment Bank where she worked in the Private Funds Group. She also interned during her gap year at Conde Nast Portfolio, where she published several online articles and multimedia. Krysia is enthusiastic about pursuing a career in business journalism, paying particular attention to investigative reporting and broadcast news. She is a citizen of the United States.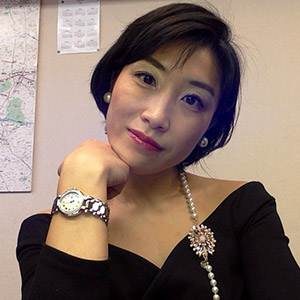 Ayako Mie graduated from the UC Berkeley Graduate School of Journalism in 2010 as a Fulbright scholar. She also earned a B.A. in law from Tokyo-based Rikkyo University in 2001. Right after college, she started out as a TV reporter for Tokyo Broadcasting System, a television network in Japan. She also served as a Washington D.C. correspondent for the network. She interned for The Wall Street Journal in Tokyo after graduating from Berkeley, and then worked for the Washington Post as a Tokyo special correspondent. Seeking more writing opportunities, Ayako in 2013 became a staff writer at the Japan Times, the only independent English-language daily in Japan. She covered Japanese politics with a strong emphasis on the country's defense policy. She also taught journalism at a Japanese college. Aside from work, Ayako enjoys salsa dancing, running, and traveling to discover new things. She is a citizen of Japan.
Bartie Scott graduated from the University of Tennessee with a B.A. in Economics in 2011. She completed a research internship for the Tennessee Advisory Commission on Intergovernmental Relations, where she wrote about the challenges of funding Tennessee's city and county school systems. Then she worked for Shelton Group, an advertising agency focused exclusively on motivating consumers to adopt more energy efficient and sustainable consumption habits. She assisted with ongoing polling of American consumers' attitudes about energy efficiency and the publication of four proprietary market research studies annually. Bartie helped launch a spinoff company called Fiveworx, which sells business intelligence and marketing automation software to utilities to engage customers in energy efficient home improvements and behaviors. Bartie is interested in writing about how startups, small business, technological advances, and social enterprise fuel economic development. Her non-academic interests include running, sustainable fashion, rescue animals, and volleyball. She is a citizen of the United States.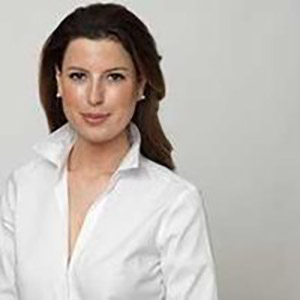 Rebecca Spalding graduated cum laude from Barnard College, Columbia University in 2012 with a B.A. in English literature. In the summer before attending the BER program, she participated in the Lede Program at Columbia, a post-baccalaureate program that trains journalists in data and data technologies using advanced programming languages as well as other topics in computer science. While there, Rebecca pursued a data-driven investigation into the rise of non-bank financial institutions, a topic she will continue to explore at NYU. Prior to beginning her graduate work, she spent two years working in the real estate industry in Manhattan, both in the commercial and luxury residential sectors. Additionally, she has held internships at Merrill Lynch, Cosmopolitan, and the Columbia University Press. She is proficient in Spanish, French, and now Python, a programming language. In her spare time, she enjoys the outdoors, being an avid skier and having recently learned to sail. Rebecca is a citizen of the United States.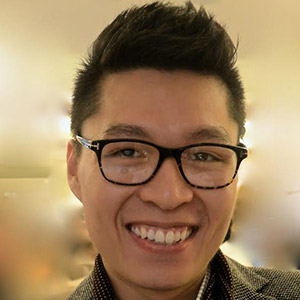 Nicholas Yeap graduated from the University of Edinburgh, Scotland, with a M.A.(Hons), Accounting and Finance in 2014. Prior to that, he completed his Phase 1 Medical Program at the International Medical University, Malaysia in 2009. Nicholas spent two consecutive internships at Citibank Malaysia as a Wealth Management Products and Investment Business Summer Analyst. He worked at the business desk covering Retail Bonds and Mutual Funds. Nicholas also has internship experiences with Malaysia's Sovereign Fund; Khazanah Berhad and Malaysia's credit rating agency; and RAM Ratings. In his third year of college, he studied a year abroad at the University of Texas at Austin. Nicholas has a particular enthusiasm in Southeast Asian geopolitical influences towards the strategic development of Asian asset and wealth management. He is fluent in English, Malay and Cantonese. In addition, Nicholas has a passion for culinary experiences and calls himself a "foodie". He is a citizen of Malaysia.