BER-17 Class
Entering September 2015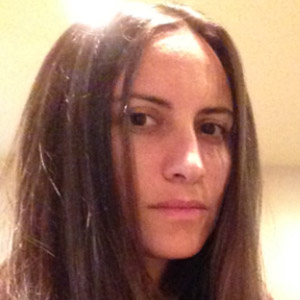 Jacqueline Elkort graduated from the University at Albany in 2008 with a degree in Political Science. She did postgraduate study at the Fashion Institute of Technology in consumer and luxury goods, labor, and international trade. She was awarded a research scholarship to embark on a yearlong project that included a month spent in India investigating child labor in the apparel export production industry. She went on to work in private sector marketing research and international trade, transitioning into her most recent role as Social Media Manager for a non-profit. Jacqueline was born and bred in New York and enjoys late nights, athletics, fashion, reading, mysteries, friends and traveling. She is excited to continue feeding her curiosity by merging her interests and past experiences as she pursues a career in business journalism with an emphasis on investigative reporting, social media and broadcast journalism. Jacqueline is a citizen of the United States.
Natalia Erokhina graduated from Hult International Business School with an MBA in 2014. She earned a M.S. in Computer Science and Linguistics at Russian State University for the Humanities in 2006, completing a thesis on artificial neural networks. She has ten years of experience working in business development for global software and other technology companies, managing the development, launch and promotion of more than ten mobile apps in cooperation with leading publishing companies for the educational market in Russia and Latin America. For the last two years, Natalia has studied and worked in Silicon Valley. She managed U.S. operations for Mobile Ecosystem Forum, a global trade body that promotes an expanding mobile ecosystem. She is a media co-chair in VLAB, the San Francisco chapter of the MIT Enterprise Forum, which provides a platform for Silicon Valley entrepreneurs, industry experts, and venture capitalists to exchange ideas. Natalia is enthusiastic about covering technology as a journalist. Natalia is a citizen of Russia.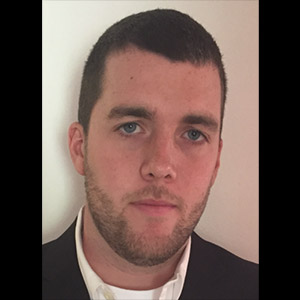 Tyler Eyre graduated from St. John's University with a B.S. in Economics in 2013. After graduation he completed an internship in Los Angeles with the television production company The Institute. Asked to stay on as a financial analyst, Tyler continued at the firm for several months, managing the finances for various high-profile commercial projects, before taking a job at CNBC in New York City. Tyler has spent the last two years in the New York Stock Exchange working for CNBC in production. Tyler worked in positions such as audio technician, camera operator, and stage manager. He is part of the team responsible for filming the shows Squawk on the Street, Power Lunch, and Closing Bell, among others. Tyler is an avid sports enthusiast and spends his free time reading, and he enjoys watching SportsCenter reruns. Tyler is a citizen of the United States.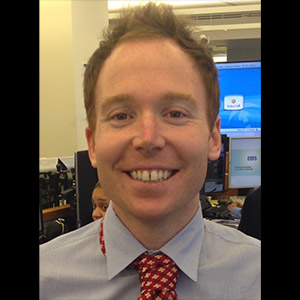 Aaron Hankin graduated in 2004 with a Bachelors Degree in Finance and Marketing from the University of Canterbury, New Zealand. For the last 10 years he has worked for the Bank of New Zealand, trading emerging market interest rate and currency products. He worked for five of those ten years in New York on a secondment to BNZ's parent company National Australia Bank. He also successfully completed the ACI Dealing course in Sydney. Aaron has had two articles published in New Zealand papers, the most recent about his ordeal at the 2013 Boston Marathon. Aaron was there supporting his sister and only a few blocks away when the bombs went off. His interests include trail running, hiking, baseball, theatre/music and traveling. Aaron is a citizen of New Zealand and gets mistaken for an Australian more than he gets questioned how he became a Red Sox fan living in New York.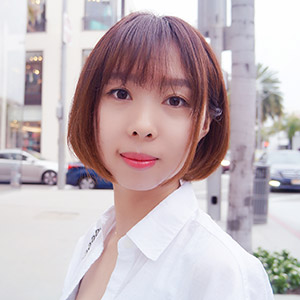 Qi He graduated from Syracuse University in 2015 with a B.S. in Economics and a B.A. in International Relations. While at Syracuse, she served as a member of International Ambassador program, reviewing profiles and conducting interviews with incoming students each year. Prior to graduation, she spent two summers studying as an exchange student at East China Normal University in Shanghai and the University of International Business and Economics in Beijing. Qi also worked an internship as an administrative assistant at Shanghai Jumeriah Himalayas Hotel, and another internship doing market analysis at China Pacific Property Insurance Co. She was also an entrepreneur when she wasn't studying. Until this past spring, Qi operated her own online shop, called Q's Boutique, selling U.S. fashion products such as clothing, shoes, bags, and accessories to people in China. In her spare time, she enjoys traveling, running, shopping, fashion, and discovering new things. She is a citizen of China.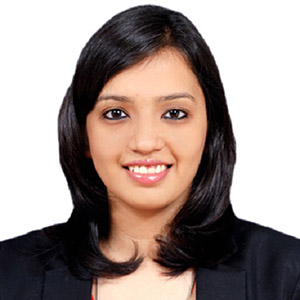 Mrinalini Krishna graduated with a Masters degree in Mass Communication, specializing in Journalism from SIMC, India and earned a B.A (Hons.) degree in Economics from University of Delhi. For over five years, she has been a prominent face on national financial news networks in India like ET NOW and CNBC TV18, covering economic policy and market regulation. Her articles have been published in leading financial dailies like The Economic Times, Mint and Business Standard. Some of her noteworthy stories include economic reforms during a national currency crisis, controversial retrospective tax law change impacting mergers and acquisitions, and undercover investigations that set off a regulatory turf war leading to a national ordinance. Mrinalini is interested in matters pertaining to governance of financial markets and economic policy, especially how they are nuanced more by political expediency than by sound economics. She is an amateur musician and a rookie photographer. Mrinalini is a citizen of India.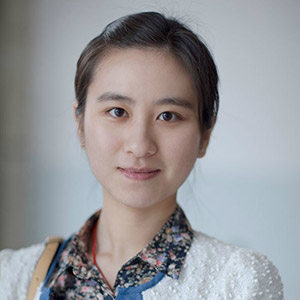 Huiliuqian (Veronica) Ni graduated from Tsinghua University with a B.A. in Journalism and a minor in English in July 2015. During college she was trained as an on-camera correspondent and studied abroad at the University of Virginia. As an executive director of the school newspaper she covered stories about the democratization of China's future college development including promoting the scholarship allotments and campus infrastructure. She has completed internships at Xinhua News Agency and China Daily, reporting business issues at a national level with concentration on technology, education and investment. Veronica also interned at a UK E-commerce start-up and an NGO under UNESCO to gain a better understanding of the current economic environment. She is an enthusiastic language learner and has studied French and German since high school. Her paper about English writing anxiety was published on English Language Teaching in 2014. Veronica is a citizen of China.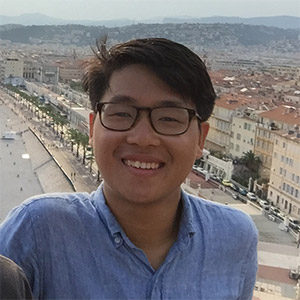 Hyun Seok (Sunny) Oh graduated from NYU in 2015 with a B.A. in Economics and a minor in East Asian Studies. He took a sabbatical after his junior year and first worked at Newsweek Korea, where he reported on emerging markets. Thereafter, he worked as an intern at China Economic Review, a business and economics magazine covering China, where he reported on Chinese shadow banking and the successes and failures of Chinese firms going public. He is interested in reporting on the sprawling story that is China, and how its economic growth will affect global supply chains and the fortunes of its neighboring countries. He is also interested in writing business and financial news that is intelligible, informative, and entertaining. In his free time, he likes to cycle, watch the Arsenal football club, and see films. Sunny is a citizen of South Korea.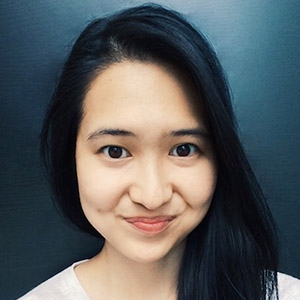 Akane Otani graduated from Cornell University with a B.A. in English in 2014. After completing her undergraduate studies, Akane interned at Reuters in New York, where she covered the U.S. stock market and the Alibaba IPO. She then worked as a reporter for Bloomberg Businessweek and Bloomberg Business, writing about business schools, higher education more broadly, and how young professionals are navigating the workplace. Akane has also written for USA Today and The Christian Science Monitor, and briefly dabbled in broadcast journalism at CBS Chicago. She is particularly interested in data-driven reporting, telling stories about the intersection of economics and everyday human behavior, and exploring how higher education is responding to financial pressures. When Akane is not in the classroom, she enjoys exploring used bookstores, indulging her caffeine addiction, and walking around her neighborhood with her scruffy terrier, Mowgli. She is a citizen of Japan.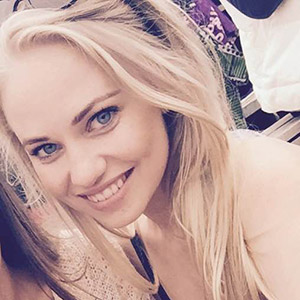 Charlotte Wold graduated with honors from Berkeley College with a B.A. in Business Administration-Management in 2014. She first came to New York in 2011 in a study abroad program, and decided to transfer full time to Berkeley from Telemark University College in Norway. Following her graduation, she worked for a media production company, Ambitious Media, where she was responsible for the day-to-day accounting and finances. She also developed a system of payment structures and procedures that Ambitious Media still uses today. During this time she also performed freelance market research, focusing on laws and regulations applied to the travel industry. She is interested in subjects such as socioeconomics, politics and the world of business startups. In her spare time Charlotte loves to travel, do yoga, and sail with her family. She is a citizen of Norway.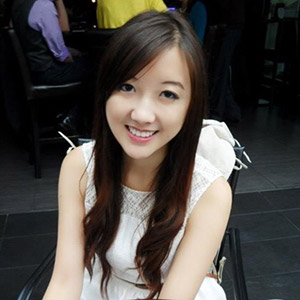 Michelle Zhou graduated from the University of British Columbia in 2013 with a B.A. in Psychology and a minor in Law. Following graduation, she worked for a stock market intelligence company, Stockwatch, writing headlines and summarizing material news on public companies in Canada and the U.S. Her particular focus was on mining and energy. While in school, Michelle completed two internships as a policy analyst at the Asia Pacific headquarters of Time Warner Inc. There, she wrote investigative reports on intellectual property infringement, regulatory affairs and market access barriers affecting the media industry across 14 countries. She covered issues such as the Trans-Pacific Partnership, SOPA and China's non-compliance with WTO commitments. In her spare time, Michelle enjoys being involved in the community. She sat on the board of directors of a city theatre, and spent two summers as a lifeguard and swim instructor. She is fluent in English and Chinese. Michelle is a citizen of Canada.