BER-18 Class
Entering September 2016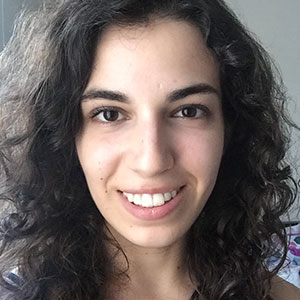 Nayla Al-Mamlouk graduated in December of 2015 with a B.A. in Economics from Wellesley College. During her college years, Nayla served internships in the media and communications industries. In 2013, she interned at Cypress Corporation, a telecommunications consulting firm. In the summer of 2014, she worked at Omnicom Media Group in Dubai, followed by an internship in 2016 as a business analyst for ICflix, the Middle East's leading streaming platform company. Nayla's decision to pursue a master's degree in journalism, specifically focusing on economics and finance, stems from her interest in the economic upheaval that results from war-torn countries and the inevitable repercussions on people. She is interested in traveling, adventure sports, yoga, food and her family. Nayla is a citizen of Syria but has lived in five countries.
---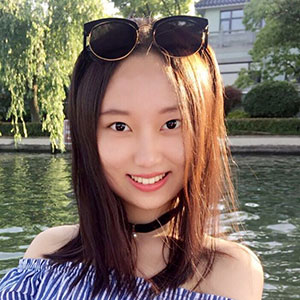 Yinan Che graduated from Shanghai International Studies University in June 2016 with a B.A. Degree in International Journalism. She also studied journalism and media at the University of Hong Kong during her third year of college. Yinan served as the chief editor of a campus publication and a director of campus television. She also reported for Pro Journo and had an article published in the Huffington Post. While in school, Yinan completed internships at major media organizations including the International Channel of Shanghai TV and Xinhua News Agency, reporting company and business stories. She interned as a research assistant at the New York Times Shanghai bureau and the Reuters Shanghai and Beijing bureaus, where she learned research skills and cultivated a passion for reporting and writing business news. In her free time, she likes sports, traveling, baking, and writing about fashion. She's also a marathon runner. Yinan is a citizen of China.
---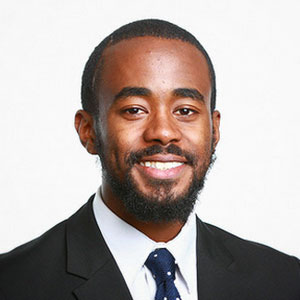 Aaron Coleman graduated magna cum laude from Fort Valley State University with a B.A. in political science in 2014. During college, he studied African American political and economic issues as an intern at the Congressional Black Caucus Foundation and as a researcher at UCLA's Ralph J. Bunche Center. After graduation, Aaron interned at the Case Foundation in Washington D.C., where he researched diversity and inclusion in high-growth entrepreneurship. He then worked as a communications associate for Village Capital, writing about venture capital, impact investing, and inclusion. Aaron is interested in American economic history, social entrepreneurship, and how sustainable market practices are impacting America's racial wealth gap. He enjoys reading, running, listening to hip-hop, and eating chicken wings with french fries and bleu cheese. He is a citizen of the United States. Read Aaron's work on Medium here: medium.com/@BlackSocEn
---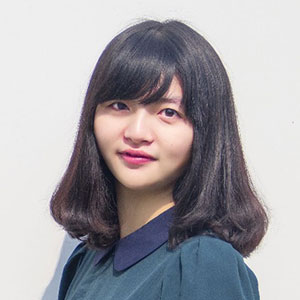 Xin (Krystal) Hu graduated with honors from Wuhan University with a B.A. in Journalism in June 2016. During her time at Wuhan and in an exchange at the University of Hong Kong, she learned about multimedia and financial news reporting. The former head of her university news website, Krystal has interned at Southern Weekly, China's most independent national newspaper, covering Chinese politics. She has also interned at The Wall Street Journal, where she filed a dozen news stories from Beijing, and at Reuters in Shanghai, where she assisted on an investigative project about education. Having worked as a production assistant for VICE, Krystal explored China's factories and food culture. She hopes to tell important economic and business stories in compelling ways—just like her favorite podcast, Planet Money. In her spare time, she is a photographer, a runner and occasional piano player. Krystal is a citizen of China.
---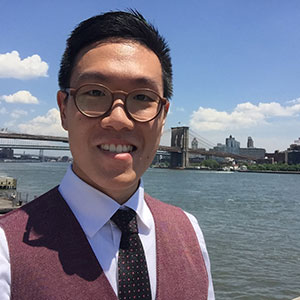 Mike Juang graduated from the University of Edinburgh in Scotland with a M.A.(Hons) in Business Studies in 2011. Before deciding to fulfill his lifelong dream of writing, Mike accumulated five years of international experience in the financial services industry, most recently as a NYC-based investigator and claims adjuster with Crum & Forster, a top US-based insurance underwriter, and as an Average Adjuster with Richards Hogg Lindley in Liverpool. A strong believer in the power of information in making better decisions, Mike started writing with the goal of making business understandable for a broad audience. His blog and journalism covers beats including business, economics, global politics, and technology. A lifelong traveler, Mike enjoys flying gliders when he can, swimming when it's warm, backpacking when it's affordable, and art or cinema when there's time. Mike was born in New York City, and is a citizen of the United States.
---
Phyllis Lam graduated from the University of Michigan Ross School of Business in 2015 with a dual degree in Business Administration with High Distinction and History of Art with High Honors. After graduation, she worked as an Investment Banking Analyst at UBS in Hong Kong, participating in the preparation and execution of M&A, debt financing, and equity financing transactions for healthcare companies in Asia. Prior to that, Phyllis interned at UBS, Citigroup, and Sotheby's. In college, she joined the Michigan Interactive Investments team to research and invest in U.S. equities across sectors. She also worked on a team fieldwork project studying the Russian automotive industry and the construction of Lima Metro in Peru. Phyllis is interested in covering company news and industry trends to analyze their global economic impact. She enjoys painting, visiting art museums, and traveling. Phyllis is a dual citizen of Hong Kong and the United States.
---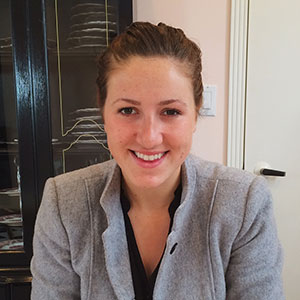 Britt Martin graduated from the University of St Andrews with a MA (Hons) in Economics & Management in June 2013. Following graduation, she worked for more than two years as a financial analyst, both for a multinational in London, England and in real estate development in Vancouver, Canada. At the latter, Britt worked closely with senior management to develop quantitative models that better analyzed data and helped inform the firm and its clients. Britt also spent eight months working as a program director alongside a not-for-profit in Lusaka, Zambia and has interned as a production assistant, focusing on documentary shorts, with a Vancouver-based film company. Britt is interested in investigative reporting, in particular in these areas: the microeconomics of financial phenomena, current events and their global economic impact, social economics, financing entrepreneurship, and the challenges plaguing NGOs. Britt loves to travel, eat delicious food, watch films/documentaries, and play volleyball. She is also (slowly) learning to speak French. Britt is a citizen of Canada.
---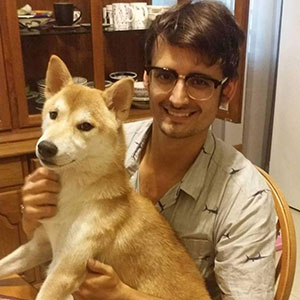 Charles Rollet graduated in 2014 with a B.A. in History with a minor in Slavic Studies from Northwestern University in Evanston, Illinois. After graduation, Charles was a Princeton in Asia fellow at the Phnom Penh Post in Cambodia, working as a reporter for a year. He was hired as a staffer shortly afterwards and went on to work for another eight months at the Post. During his time in Cambodia, Charles covered topics ranging from everyday business stories to fugitive Russian billionaires. His work uncovering a bizarre rocket gambling scheme on the Thai border was nominated for a Society of Publishers in Asia award. Charles is passionate about business and investigative reporting and looks forward to a career in the field. His journalism portfolio is available here. Charles is a citizen of France.
---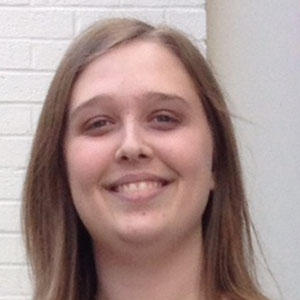 Paula Seligson graduated from the University of North Carolina at Chapel Hill in 2013 with a B.S. in Information Science. While a student, she wrote for The Daily Tar Heel and interned for the (Raleigh) News & Observer, leading to a job at one of the News & Observer's community newspapers, The Smithfield Herald. She worked there as the only reporter and photographer for one year, covering beats including municipal and county government, local business, economic development, education at the K-12 and community college levels, crime, and features. She returned to UNC's School of Media and Journalism in 2014 as a researcher, exploring new business models for small community newspapers and investigating the growing consolidation in the newspaper industry. She is interested in the impact of business and the economy on people's day-to-day lives, especially the long-term effects, both positive and negative, of economic decisions on industries and communities. Paula is a citizen of the United States.
---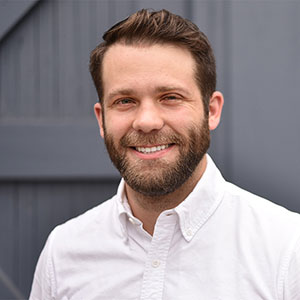 James Thorne graduated from Boston College with a BA in English Literature (Hons) and a minor in Hispanic Studies in 2010. After leaving school, he spent a year teaching English in Istanbul before moving to New York to work as an editor for the art and design publication Cool Hunting. He has interned at Esquire magazine and holds a certificate from the NYU Summer Publishing Institute. James currently works as an editor for The Foundry @ Time Inc., where he creates custom and native content for financial services companies. He is interested in covering the role that business entities and economic policy play in issues related to social justice, financial opportunity and income inequality. Clips of his work can be found here. He enjoys writing fiction and commuting around Brooklyn by bike, and has been known to compete in local Olympic weightlifting meets. James is a citizen of the United States.
---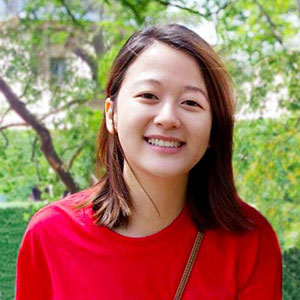 Yueqi Yang graduated magna cum laude from the Wharton School of the University of Pennsylvania in 2016, with a B.S. in Finance and a minor in History. She was the 2016 Marjorie Deane Fellow at The Economist in New York, writing about business, finance and China. Prior to that, she was a part-time reporter at Philadelphia Magazine, where she documented the impact of the emerging sharing economy on local residents. At Penn, she was a senior writer at the Daily Pennsylvanian and an editor at Wharton International Business Review. In the summer of 2015, she interned as an equity research analyst at Credit Suisse in New York, covering the gaming and lodging sector. Growing up in Shenzhen, a Special Economic Zone in southern China, she is passionate about investigating how the economic environment changes people's everyday life. She enjoys random conversations with Airbnb hosts and Uber drivers. She is a citizen of China. yueqijournal.com.
---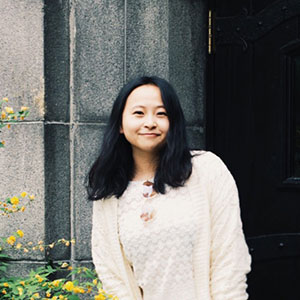 Yifan Yu graduated from Nanjing University in 2016 with a B.A. in Journalism. During college she joined the Interdisciplinary Program in Social Science for Talented Students, which provides a comprehensive curriculum in Economics, Law and Journalism. Since her internship at CNBC Asia, Yifan's greatest interest has been reporting business stories. She served internships at the 21st Century Business Herald and China Business Network, where she investigated and reported on Chinese e-commerce and financial technology sectors. She also spent four months interning at a technology start-up in India to gain a better understanding of start-ups from a different perspective. Yifan also enjoys devoting herself to public service. Volunteering in a women's rights NGO in Bangalore gave her first-hand experience in social issues, and provided material to write articles on gender equality in Asia. Consulting for a hospice in Shanghai led her to write about the neglected state of hospice care in China. Yifan is a citizen of China.
---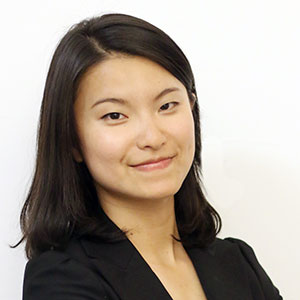 Yi (Jane) Zhang graduated from Guangdong University of Foreign Studies with a B.A. in English (media and cultural studies). She also studied photojournalism at the University of Texas at Austin before she came to New York. For over three years, she had been a reporter for Sing Tao Daily, a Chinese-language newspaper, where she published numerous stories covering the Chinese community in New York City. Her story "Fifty Years Later, A Norwegian Finds a Different Sunset Park" received an Ippies Award in 2016 as "Best Story about a Community", and also recognized as "Voice of NY's Best of 2015". Jane is interested in data-driven investigative reporting, following the money to dig deeper into a story. When she is not in the newsroom or classroom, she likes hiking, swimming, biking and trying out different restaurants in the city. She is a citizen of China.
---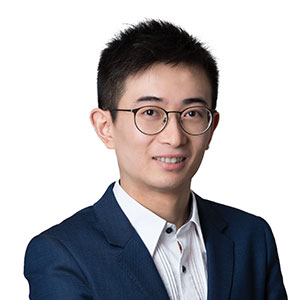 Wei (Wolfie) Zhao graduated from City University of Hong Kong in 2012 with a B.A. in Media and Communication. While in school, he wrote news stories for the CityUniversity campus station and joined a major broadcasting company in Hong Kong as an intern to attend the 2012 China National People's Congress and the Chinese People's Political Consultative Conference. Following his graduation, he has worked for Hill &Knowlton and Text100, both global public relations firms based in Hong Kong, focusing on writing column articles and pitching news angles for multinational business and consumer technology companies. He is excited to pursue his education in business journalism, and will focus on emerging technology, both B2B and B2C, and how technology disrupts daily life and transforms the worldwide business landscape. Wolfie also holds a piano performance diploma from the ABRSM. In his spare time, he enjoys music, concerts, movies, swimming, and fine tea. Wolfie is a citizen of China.