BER-19 Class
Entering September 2017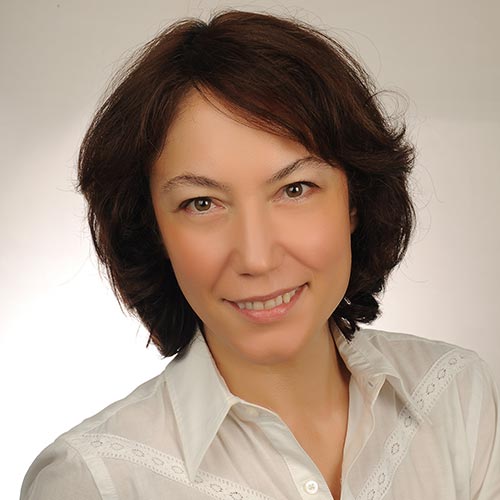 Yasemin Sim Esmen graduated from Syracuse University in 1997 with a B.S. in Radio, TV, and Film Production. After college, she returned to her native Istanbul. She first worked as production assistant at a televised investigative news program, then as a film critic for a national newspaper. Yasemin joined the English-language newspaper Hurriyet Daily News (formerly theTurkish Daily News) in 2007working as a reporter and editor. She covered real estate, diplomacy, media, minorities, sailing, off-the-mainstream sports, restoration of historical buildings, the wine and coffee industry, and arts and cultural events. She also wrote film and restaurant criticisms. She edited the daily's real estate pages and later filled in as editor of the foreign news and diplomacy pages. She is a certified trilingual (Turkish, English, Italian) translator. Yasemin enjoys the outdoors and exploring new places. LinkedIn Profile./ Yasemin is a citizen of Turkey.
---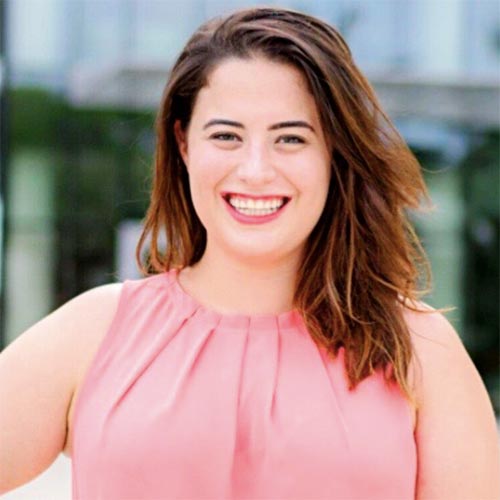 Alexandra Garfinkle graduated from the University of Chicago in 2015 with a B.A. in Theater & Performance Studies. Upon graduation, she worked as a playwright and theater artist in Chicago. Her work in that time — as a theater-maker, oral historian, and fundraiser — led to a love for document diving and the act of journalism as a public service. She is currently writing a book about Flint, Michigan. Alexandra is drawn to stories about Russia, the Rust Belt, economic policy, trade wars, finance, and real estate. When not pouring over public records, she can be found in dance classes, running wine tastings, and working on an adult literacy certification. She also speaks Russian and has taught English in both Vietnam and Ghana. Alexandra was born in Miami, FL and is a citizen of the United States.
---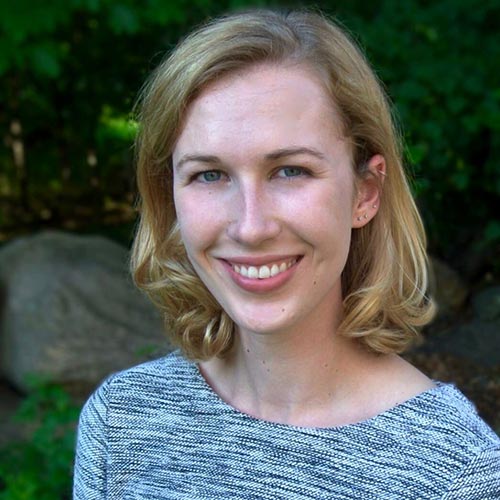 Sarah Hansen graduated Phi Beta Kappa, magna cum laude from Northwestern University in 2014 with a B.A. in English and Art History. After graduation, she worked as an internal investigations paralegal in the Washington, D.C. office of Hughes Hubbard & Reed, where she specialized in international anti-corruption law, corporate compliance investigations, and the Foreign Corrupt Practices Act. She later joined the office of Holland & Knight as a paralegal in the real estate group, assisting developers in the sale of luxury condominium units in New York City. Sarah also completed an internship at KUCB, a public radio station in the Aleutian Islands of Alaska and the United States' westernmost NPR affiliate, where she hosted news broadcasts and filed stories that ran on the Alaska Public Radio Network. Sarah is interested in investigative reporting, and looks forward to exploring how global economic trends take shape on a local scale. She is an avid hiker and loves experimenting with new recipes. Sarah is a citizen of the United States.
---
Chibuike Oguh graduated with an M.A. with Distinction in International Journalism from Edinburgh Napier University in July 2016. He earned a B.S. from Enugu State University of Science and Technology in 2009. He also holds a Postgraduate Diploma in Mass Communication from the University of Lagos. Chibuike began his career as an intern at the business desk of Thisday, a leading Nigerian daily newspaper. For two years, he was the Content Editor of a Lagos-based mobile value-added services firm that at its peak had over 14 million subscribers on the MTN network. He joined Financial Nigeria, a monthly development and finance journal, as a Frontier Markets Analyst before being promoted to Associate Editor, overseeing all coverage of the leading economies of Sub-Saharan Africa. Chibuike is a diehard soccer fan, always rooting for Nigerian national soccer teams and Manchester United. He enjoys traveling, playing chess, and visiting historical sites. Chibuike is a citizen of Nigeria.
---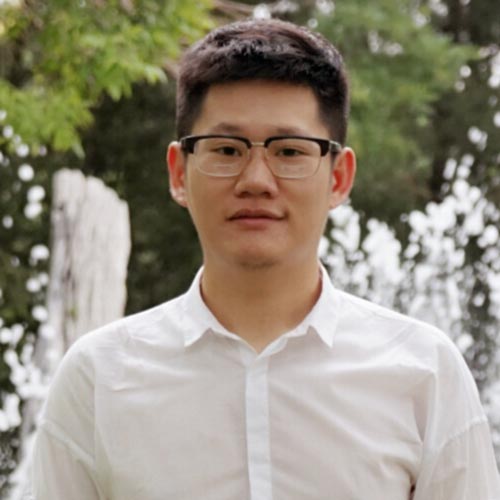 Jialiang Pan graduated from Renmin University of China in June 2017 with a M.A. Degree in International Journalism. He earned a B.A. in 2014 from Northeast Normal University. During an overseas internship program at the Washington D.C. bureau of China Daily USA, Jialiang published numerous stories covering China-US relations. He then assisted journalists with investigative journalism projects about tax reform, private investment and local corruption scandals in China while interning at the Beijing bureau of The Wall Street Journal. Jialiang also worked as a culture research assistant at The New York Times Beijing bureau, where he helped research topics ranging from Chinese ancient historical sites to popular Chinese online celebrities. He is interested in international trade, social economics and the development of small and medium size businesses. Jialiang's hobby is British Parliamentary debate. In 2014, he won first prize in China's National English Debate Competition. Jialiang is a citizen of China.
---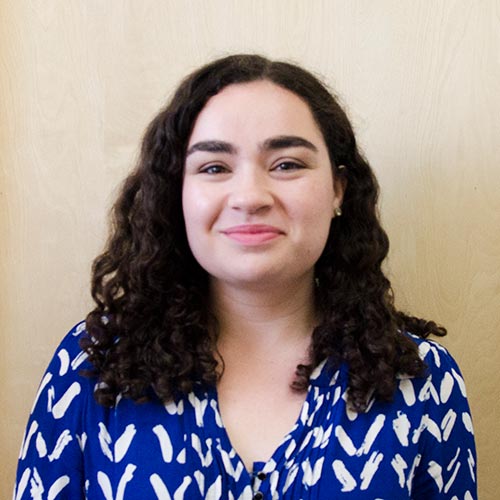 Ariel Shapiro graduated from the University of Wisconsin-Madison in 2012 with a B.A. in History with Honors in the Liberal Arts. While at UW, she served as the state news editor for The Daily Cardinal, and later became a member of the newspaper's editorial board. After working both in Washington, D.C. and New York City as a political communications specialist, Ariel spent two and a half years at MSNBC as a production assistant and associate producer. She had the opportunity to write and produce political segments for Melissa Harris-Perry and A.M. Joy. Following her time at MSNBC, she worked as a writer and photographer at NewYork-Presbyterian Brooklyn Methodist Hospital. Ariel's academic and professional interests include housing policy, gender and racial inequality in the workplace, economic history and radical centrism. She enjoys traveling, making pasta, hanging out in Prospect Park and watching cheesy BBC period dramas. Ariel is a citizen of the United States.
---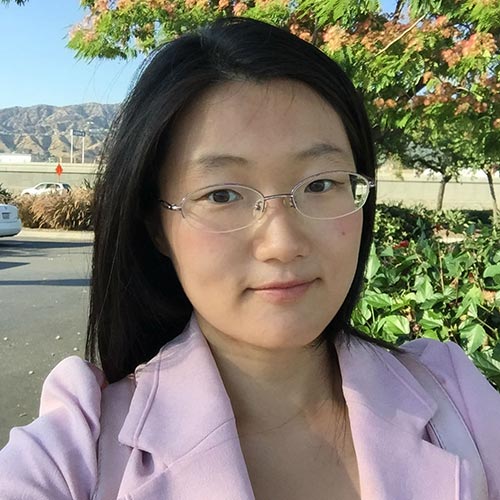 Madeline Shi earned a M.A. in Public Communications at American University in 2012. Previously, she graduated from Northeast Normal University in June 2011 with a B.A. in Journalism. After completing her studies, Madeline was an international broadcaster at the Broadcasting Board of Governors, covering a wide range of legal topics. She later worked as a bilingual finance editor for Wallstreetcn, a Shanghai-based media company covering business news, writing articles on macroeconomic news, financial market, corporate earnings and the Fed's FOMC meetings. During that time, Madeline obtained a course certificate in Advanced Managerial Finance from UCLA Extension. Madeline has interviewed financial analysts, attorneys, and economics professors and reported from events including the Berkshire Hathaway Shareholder Conference in 2016. In her spare time, Madeline enjoys reading, dancing, coding, filmmaking and traveling. She completed a filmmaking workshop at the New York Film Academy, Los Angeles. Madeline is a citizen of China and permanent resident of the U.S.
---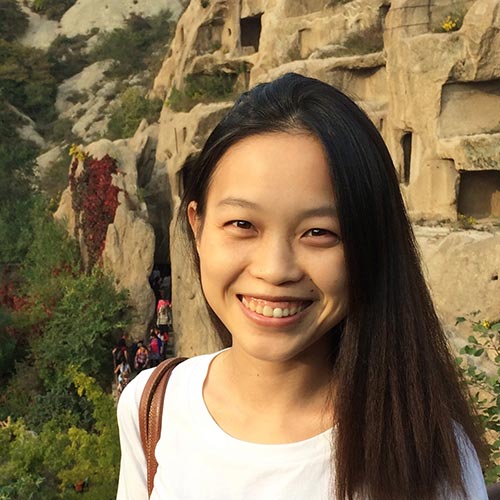 Yuanqing Sun graduated from Shanghai International Studies University with a B.A. in Journalism and English in 2011. Before graduation, she interned with Thomson Reuters in Shanghai for nine months, delivering research on China's socio-economic issues. After graduation, she moved to Beijing to work for China Daily, China's national English-language newspaper, where she covered a wide range of topics including lifestyle, business and urbanization. She was chosen as the only Chinese recipient of the Thomson Reuters Foundation funding to attend the United Nation's International Fund for Agricultural Development Governing Council in Rome in 2016 for her previous reporting on urbanization and rural development. For the past two years, she has been focusing on China's fashion and luxury industry, interviewing fashion designers and company executives for both business and lifestyle stories. She also contributed to Jing Daily, a New York-headquartered digital publication on luxury consumer trends in China. Yuanqing is a citizen of China.
---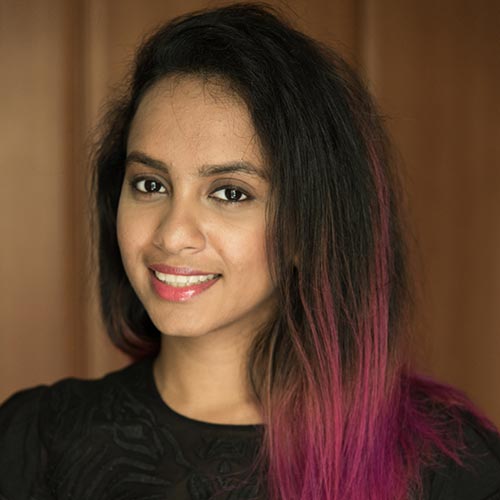 Aarthi Swaminathan graduated in 2014 with a B.A. in Political Science (Hons), from the National University of Singapore. After graduation, Aarthi interned at the public relations agency Hill&Knowlton, working with the technology practice. She then worked with the Guest Assignments Desk at CNBC Asia, booking guests for the live shows, including Squawk Box Asia and Capital Connection. She also field produced events such as the Shangri-La Dialogue 2017, and contributed several articles to CNBC.com. Growing up between Bangkok, Jakarta, Singapore and Yangon, Aarthi developed a deep understanding of Southeast Asian politics and markets. She is interested in trends in the tech space, tech IPOs, and more broadly, in how tech enables developing countries to leapfrog developmental hurdles. She enjoys reading, running, yoga, watching TV, and traveling. Aarthi is passionate about business news and looks forward to breaking important stories. Website: aarthoo.wordpress.com. Aarthi is a citizen of Singapore.