BER-20 Class
Entering September 2018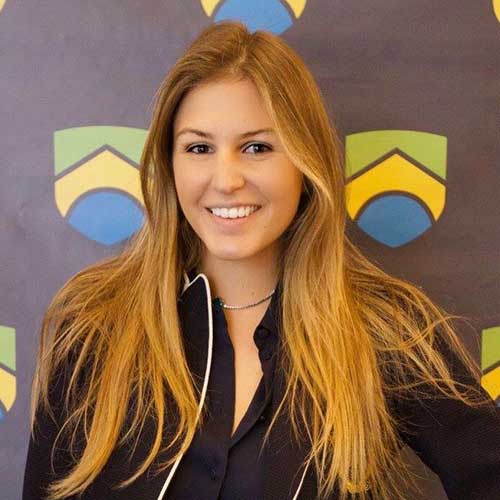 Giovanna Bellotti Azevedo graduated from Georgetown University's School of Foreign Service in May 2018, with a major in International Politics and a concentration in Foreign Policy and Policymaking Processes. During her college career, she gained professional experience in a variety of media. She worked as a staff writer for The Hoya, Georgetown University's newspaper, reporting on campus and city news. For two summers, she interned with TV Globo, Latin America's largest broadcaster, where she was mostly involved with pre-production and research. She is the author of the blog "Desvendando Política (Unveiling Politics), which aims to make political and economic news interesting to young people. Through her blog, she has interviewed public figures including Maria Silvia Bastos, former president of Brazil's Social and Economic Development Bank, and Gustavo Franco, former president of Brazil's Central Bank. Giovanna speaks English, Portuguese, French and Spanish. She is a citizen of Brazil. Website link: http://desvendandopolitica.com.br/
---
Jasmin Marie Barmore earned her B.S. in Mass Media and Communications from Rochester College in 2018. Prior to the completion of her degree, she received a diploma for a one-year TV/Film program at Specs Howard School of Media Arts. While studying at Specs, she worked as an anchor and news director for Specs Howard T.V., an experience that gave her a love for reporting breaking news. She interned as a broadcast news writer and reporter with 910amSuperstation, covering stories in business, lifestyle, and entertainment. Jasmin is the owner of thegiftbasketboutique, where she uses her creativity to design custom children's gift baskets. Recently, she donated over 50 gift baskets to a foster care agency in her community. In addition to Jasmin's professional life, she enjoys traveling, spending time with family, and cooking with her mom. Jasmin was born and raised in Detroit, and is a citizen of the United States.
---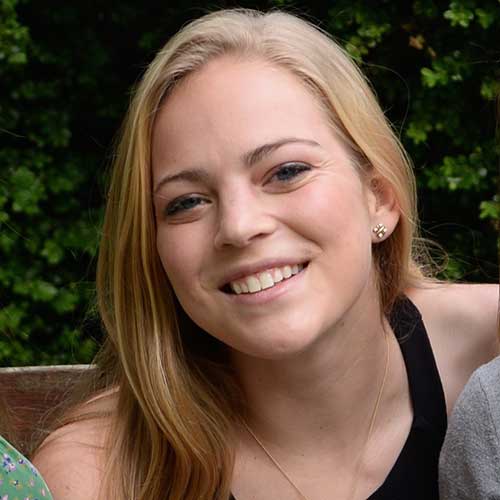 Millie Dent graduated from Wesleyan University in 2015 with a B.A. in Government and a Certificate in Writing. While at school, she served as news editor for The Wesleyan Argus and spent time as a contributing writer for Forbes, covering the business behind media and entertainment. Millie also worked as a research assistant for Forbes editor Richard Behar, who is at work on a book about Bernard Madoff. After graduation, she worked in New York City as a reporter intern for The Fiscal Times, covering business news, personal finance and international affairs. She later was hired as a full-time employee. Millie then spent two years working at American Metal Market, reporting on the North American stainless steel and base metals industries. Millie is interested in stories about international trade, foreign affairs and the commodity markets. She enjoys hiking, traveling and warm weather. Millie is a citizen of the United States.
---
Elizabeth Gravier graduated from Syracuse University's S.I. Newhouse School of Public Communications in 2013 with a B.A. in Magazine Journalism and a minor in marketing. During school, she interned for SHAPE Magazine, writing web stories on fitness and nutrition. Upon graduation from SU, she moved to Los Angeles to launch her career as a reporter on technology, finance, and the arts at C-Suite Quarterly ("CSQ"), a regional B2B publication. Interested in the business behind journalism, she then broadened her professional repertoire at the Los Angeles Business Journal ("LABJ") as an advertising account manager and led B2B content for LABJ's national sales strategy in digital, print, and event sponsorships. Her experiences in both the editorial and advertising side of journalism, along with her innate curiosity and love for research, led her to investigative reporting with a focus on finance, economics, and business. Elizabeth is from Cleveland, OH, and is a citizen of the United States.
---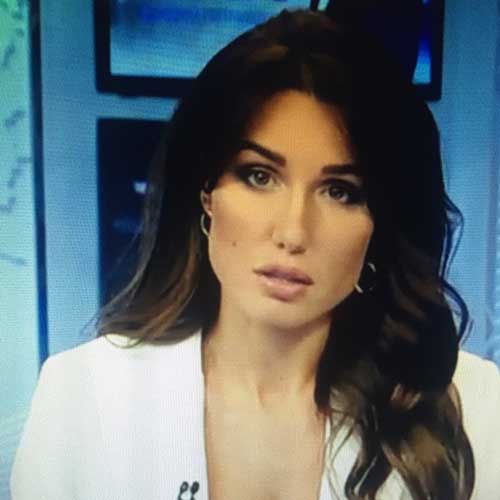 Natalia Kniazhevich graduated from Saint Petersburg State University in Russia in with B.A in finance. Before moving to New York, she was a producer and anchor at Russian Business Channel, the largest independent business TV channel in Russia. She covered global economics and politics and hosted the live program «Financial Markets.» She has interviewed top Russian and foreign executives, investors and government officials, including Ben van Beurden, CEO of Royal Dutch Shell, Jon Huntsman, the U.S. Ambassador to Russia, and Saudi Arabia's Minister of Energy, Khalid A. Al-Falih. At RBC she did a special report «London. Russian Business,» for which she interviewed Russian entrepreneurs on how political tensions between Russia and the U.K. affect Russian assets in London. She has a keen interest in finance, focusing on the oil and gas industry.
---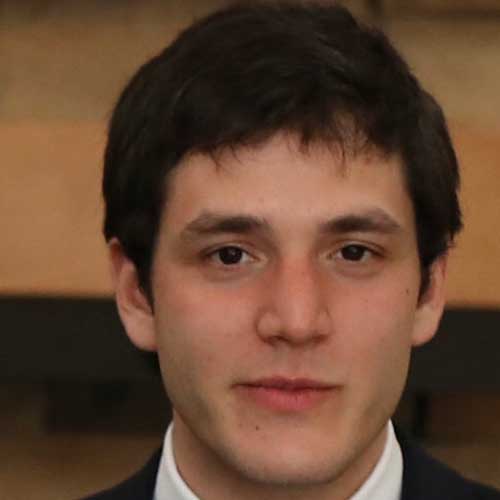 Daniel Kuhn received his B.A. in Philosophy from Saint Michael's College in 2015. He spent two years serving as music director for the college's radio station, WWPV. He also completed an internship with Pi Recordings. This past year he has taken post-graduate English courses at The City College of New York, where he helped organize the Graduate Literature Student Association. He has presented his academic work at several literary conferences. His paper, "The Descent into Pure Ideology," a cross literary examination of how novels discuss the shifting economic and social factors that give rise to totalitarianism, was a finalist at the CUNY Graduate Student Research Symposium. As assistant manager at San Pietro Wines and Spirits, Daniel follows microeconomic trends within the wine industry. He enjoys making the intimidating world of wine accessible, and hopes to do the same for economic news. He spends his free time reading, walking, and traveling around the northeastern megalopolis. He is a citizen of the United States.
---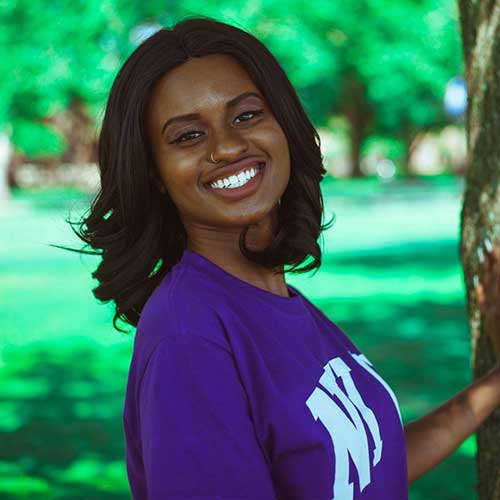 Arriana McLymore graduated summa cum laude from Hampton University in 2017 with a B.A. in Journalism. She is the recipient of the 2018 Reuters-NABJ scholarship. Upon graduation, she interned with Weber Shandwick's Digital Editorial team, creating blog posts and interactive content for clients. Prior to attending NYU, Arriana interned for DC Inno for six months, reporting on startup companies, gig economy and work trends in the Washington, D.C. area. During her time in the nation's capital, she also interned for Edelman's brand team. Arriana worked as a CNBC online intern during her undergraduate years where she learned how to report on earnings, stocks, and tech companies. Arriana is interested in reporting on stocks, startup companies, and trade. She is a member of the National Association of Black Journalists (NABJ), the Online News Association (ONA), and Investigative Reporters and Editors, Inc. (IRE). Arriana favorite hobbies are cooking, tweeting, and attempting yoga. Arriana is a citizen of the United States.
---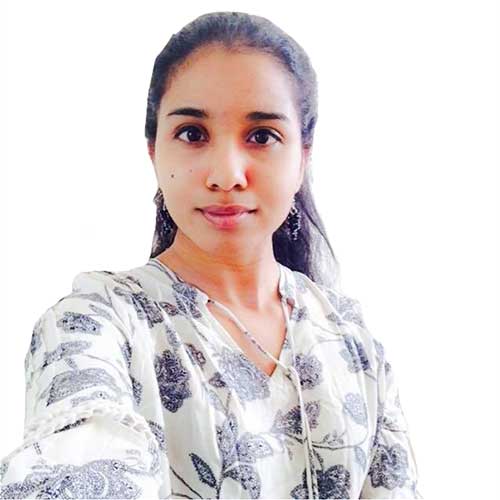 Lavanya Nair graduated from the University of Central Lancashire with a B.A (Hons) in Japanese for International Business. While at UCLan, she composed articles for various online media sites such as The Culture Trip Ltd and Film Daily, on an array of topics such as travel, film, and gastronomy. Lavanya also completed a marketing internship for Penguin Random House Publishing in order to gain an insight into the various segments that make up the world of publishing. She spent a semester in Japan, developing fluency and studying the local business environment. Lavanya speaks five languages including Japanese, Spanish, English, Hindi and Malayalam. Upon graduating, she worked for the IYUNO media group as a freelance translator to exercise her love of languages and linguistics. Her passions include, travel, food and foreign cinema. Lavanya is a citizen of the United Kingdom. Blog: Bashful Brit. (www.bashfulbrit.com)
---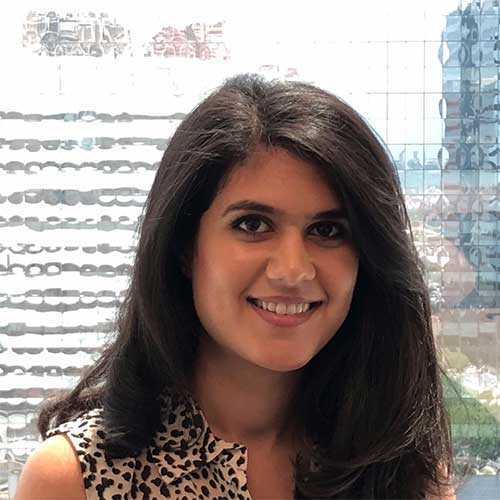 Natalie Sachmechi graduated from New York University in 2018 with a B.A. in Economics. At NYU, she conducted research on the implications of religion in Iran's economy, for which she received a grant in 2017. This research led her to join the BER program and study economic reporting. Her academic and professional interests lie in political economy and emerging markets, as well as assisting the general population in understanding economic news. During her studies, she has worked in the non-profit sector as an intern at the Legal Aid Society, and then as a brand strategist for a political consulting firm, Citizen HQ. Currently, she is an associate in the SEO Practice at iQuanti, where she focuses on the financial industry. Natalie speaks three languages including English, Farsi, and Spanish, and is interested in learning about different cultures through travel, literature, and food. Her hobbies include pastry design, reading Russian novels, and traveling to underrated destinations. Natalie is a citizen of the United States.
---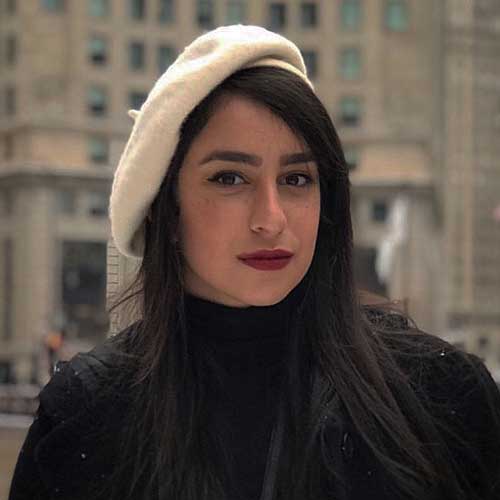 Malak Saleh graduated magna cum laude from the University of South Florida in 2018 with a B.S. in Nursing and a minor in Psychology. She pursued a degree in medicine while working as a freelance writer, filmmaker, and photographer. Making a shift in her path to higher education was essential to reaching long-term career goals. After graduating, she interned at an Environmental Protection Commission Agency conducting investigative research on the direct impact of businesses on waste management programs active in Florida districts. She was also involved in air management outreach and wetlands management programs. Malak is interested in investigative reporting, foreign correspondence, and documentary filmmaking. She is determined to report on environmental affairs and inform the public on current policies and corporations that harm the climate and environmental welfare. Malak is a dual citizen of the United States and Jordan and speaks both English and Arabic.
---
Marc Stewart graduated from Michigan State University's James Madison College, with a B.A. in International Relations. An Emmy-nominated journalist, he most recently worked as a television news anchor and reporter for the evening news at KMGH-TV7, the ABC affiliate in Denver, Colorado. His reporting assignments have taken him across the country and around the world. In 2017, he was awarded a reporting fellowship from Japan's Foreign Press Center. During his time overseas, he reported on Japanese transportation innovation, the North Korea conflict and pop culture. He is also one of a few journalists to travel to North Korea as part of a fellowship with the East West Center. He has also completed an East West Center fellowship to China and Hong Kong. In addition to covering the news, he has finished three Ironman 70.3 triathlons and several open water swims including Alcatraz to San Francisco. Marc is a citizen of the United States.
---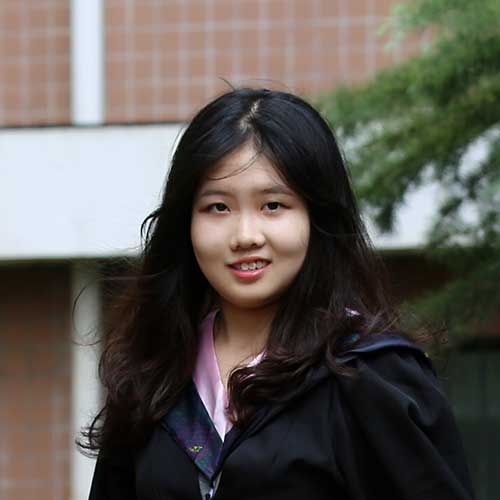 Yunfan (Frances) Yue graduated with honors from the Communication University of China with a B.A in Broadcast Journalism in 2018. During college, she interned at China Daily and China Global Television Network, where she developed her interest in business reporting by writing and shooting stories about the global economy, mergers and acquisitions, and technology. At the Chinese Wall Street Journal, she interned as a social media editor for half a year, exploring various ways to promote multimedia news content. In 2016, she conducted research and interviews as a news assistant for a startup publication and freelanced for the Journal of the National Centre for the Performing Arts in China. Besides journalism, Yunfan is interested in communication science and completed her B.A. dissertation based on empirical research concerning censorship in China. In her spare time, Yunfan likes movies, rock and roll, and going to the gym. Yunfan is a citizen of China.