BER-21 Class
Entering September 2019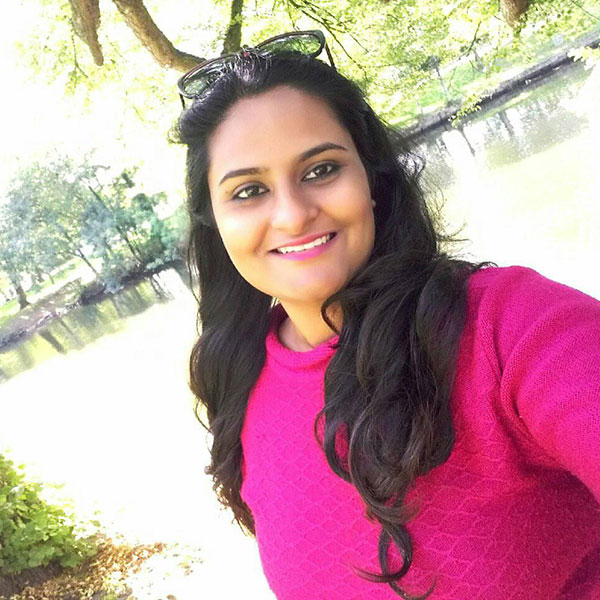 Vinamrata Chaturvedi completed her Bachelor of Commerce from Banaras Hindu University in 2012 with honors in Financial Markets and Services. In 2013, she earned a post-graduate diploma in journalism from the Indian Institute of Mass Communication and gained professional experience in a variety of media. She started working in 2013 at CNBC and later joined Navbharat Times, a leading Hindi newspaper. She broke the story about the Murthal alleged gang rape during the Jaat Quota Riots in 2016. In 2018, she joined Deutsche Welle, a public broadcasting service in Germany, and worked on a project called "Women in Asia." She has written on economic issues as well as the caste system and gender inequality. Vinamrata is fluent in English and Hindi and can communicate in German. She enjoys cooking and traveling. Vinamrata is a citizen of India, and is from Varanasi, one of the oldest continuously inhabited cities in the world.
---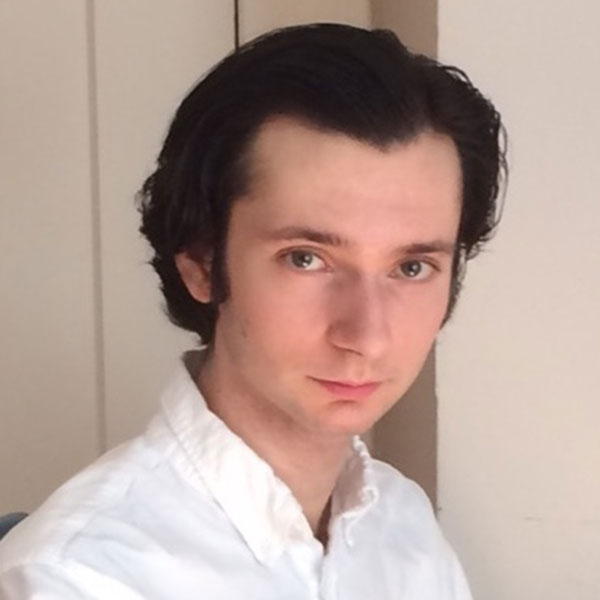 Sam Del Rowe graduated from NYU's College of Arts & Science in 2015 with a B.A. in English. As an undergraduate, he was a staff writer on the student newspaper, Washington Square News, covering school news and events, and student and faculty profiles. Upon graduating, Sam interned at CFA Institute where his duties included writing, editing, and scheduling content for the organization's publication, Enterprising Investor. He then took a position as assistant editor at CRM magazine, a trade publication that covers the customer relationship management (CRM) industry. His duties included pitching and writing articles on industry trends and research; writing news stories and blog posts for the magazine's website, destionationCRM.com; and traveling to report on industry conferences. Sam spent over three years at CRM magazine and was promoted to associate editor during that time. He enjoys listening to various genres of music, traveling, and trying different cuisines. Sam is a citizen of the United States.
---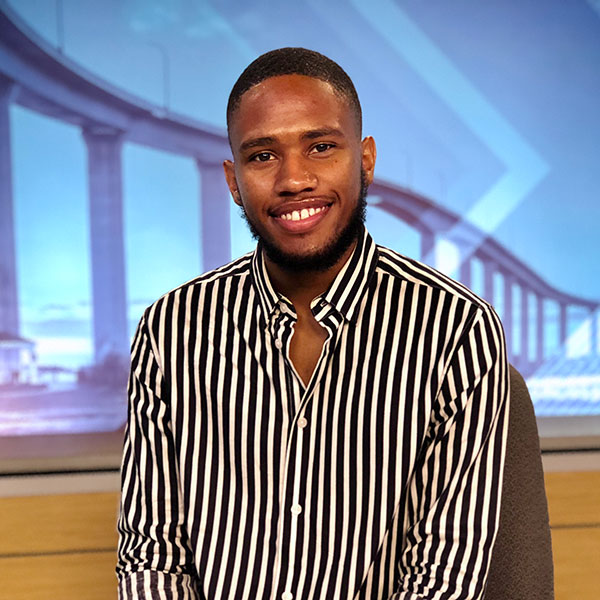 Jarrell Dillard graduated Summa Cum Laude with a B.A. in Journalism and a minor in Leadership Studies from Hampton University in May 2019. He is the recipient of the 2019 Reuters-NABJ scholarship. While attending Hampton University, he worked as a Production Intern for 13NewsNow, where he gained broadcast news experience, and as a Public Affairs Intern for the Army Corps of Engineers, where he gained print news and public relations experience. After graduation, he worked as the government intern for Bloomberg, reporting on Capitol Hill, the White House, and other beats in the nation's capital. He is a member of the Kappa Tau Alpha National Honor Society for Journalism and Mass Communications and the National Association of Black Journalists. Jarrell is interested in business and politics, and he is particularly interested in working on the broadcast side of news. Jarrell is a citizen of the United States.
---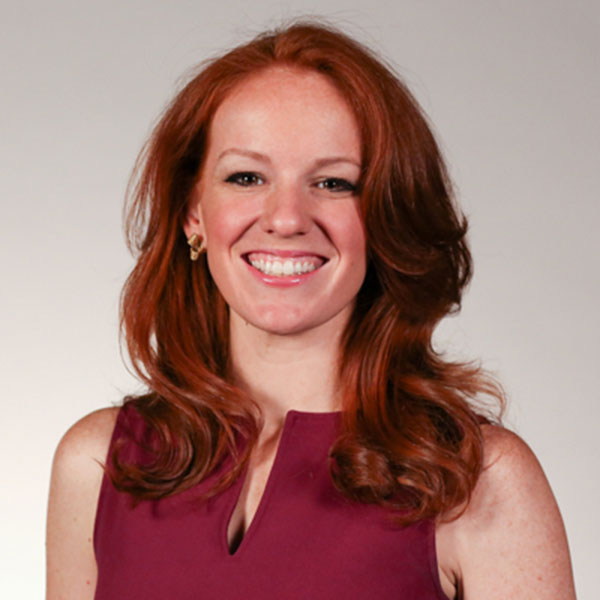 Jillian Harding graduated with honors from The Catholic University of America, earning a B.A. in World Politics in 2008. As a producer for Yahoo Finance, she contributes to coverage for live shows and special events. Previously, Harding was an all-platform journalist at CBS MoneyWatch, writing and producing general assignment business stories on topics ranging from trade to personal finance. Prior to her work at CBS, she spent more than five years at CNBC as a field producer on beats including markets and economics. She has produced field shoots across the U.S. and Europe, including interviews with the President of the United States, foreign dignitaries and CEOs of Fortune 500 companies. Harding began her career in CNN's Washington bureau, helping the live desk with Capitol Hill and election coverage and writing for the CNN Political Ticker. She is a citizen of the United States. twitter.com/jill_harding
---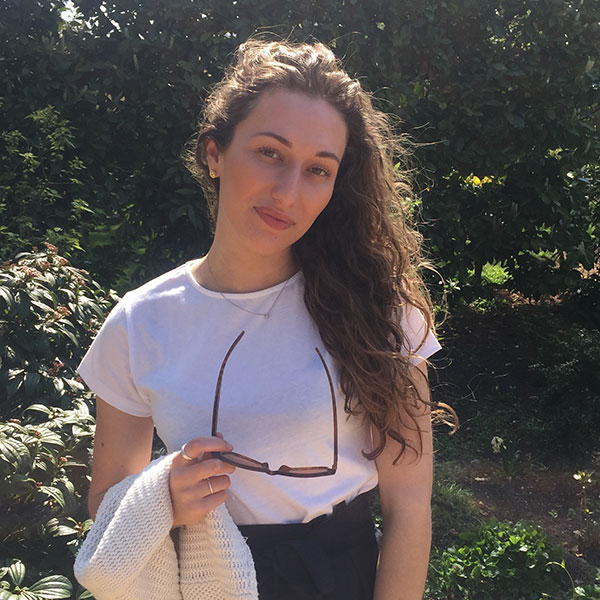 Lyllah Ledesma graduated with a B.A. in Politics from the University of East Anglia in July 2019. In her final year, she studied the shifting powers of Africa in the 21st century. Focusing on the emerging economies of Sub Saharan Africa, she presented and scripted the weekly news bulletin for Livewire, the university's radio station, and reported live on politics, sports, and global and local news. Lyllah was also heavily involved with the committee board ''Decolonising the Curriculum,'' in which the objective was to diversify the teaching content, include more material from non-western contexts, and utilize decolonial and post-colonial approaches. She drew on her own experience as a Latina woman living and studying in the UK to make concrete proposals for reform within the University's curriculum. She is interested in war reporting, emerging economies, and political economy. In her spare time, she enjoys tennis, rowing and running. Lyllah is a citizen of Ecuador, Britain, and the United States.
---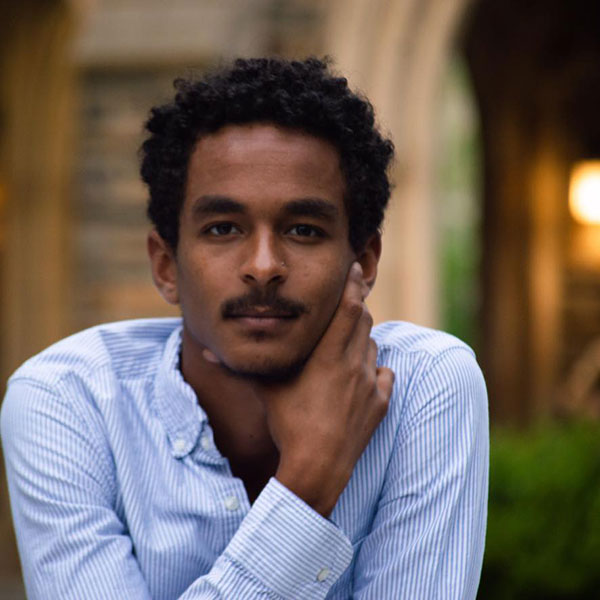 Ahmed Mohamed graduated from Duke University in 2019 with a B.A. in Public Policy and a certificate in Philosophy, Politics, & Economics (PPE). As an undergraduate, he worked for the university's Office of Licensing and Ventures as a communications intern, writing digital stories on entrepreneurship for Duke Today. During his senior year, Ahmed interned for Indy Week, where he worked with a team of reporters to write about bail reform and education trends in Durham, North Carolina. Prior to attending NYU, he interned with the Democratic Congressional Campaign Committee's Research team, where he analyzed the personal financial disclosures, social media accounts, and media appearances of elected officials. He is interested in reporting on the intersection of politics and economics. He is a member of the National Association of Black Journalists (NABJ). Ahmed loves discovering new music, reading, traveling, and cheering on his Blue Devils. He is a citizen of the United States.
---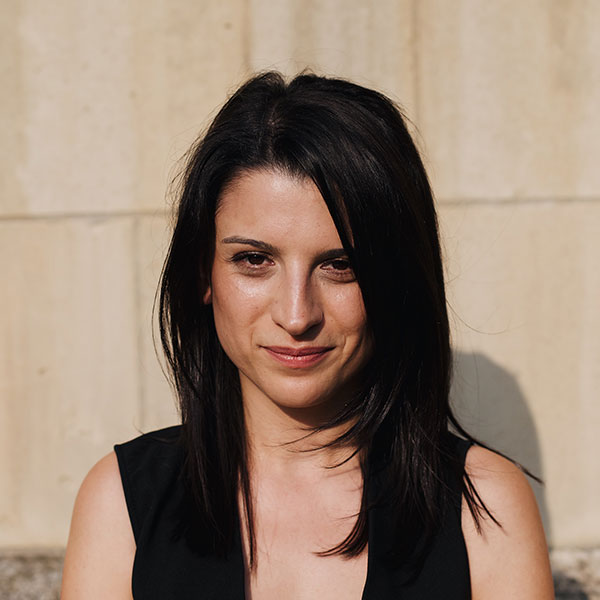 Marta Orosz completed a Bachelor's degree in Journalism and English Language and Literature at Eötvös Loránt University Budapest, Hungary in 2010. She relocated to Berlin, where she worked as a Germany correspondent for the Hungarian public service radio. In 2015, she started working for CORRECTIV, the first non-profit investigative newsroom in Germany. Her major investigations have included the planned EU – US trade deal TTIP; consequences of the parallel trade in medicine; sexual harassment at the biggest German public broadcaster; and environmental consequences of the waste-to-energy business in the cement industry. In her latest project, "Grand Theft Europe," she coordinated 35 newsrooms across 30 countries reporting on the biggest ongoing tax fraud in Europe. She is interested in alternative story-telling methods including gamification and theater productions based on investigative stories. She is a dual citizen of Romania and Germany. twitter.com/martiorosz
---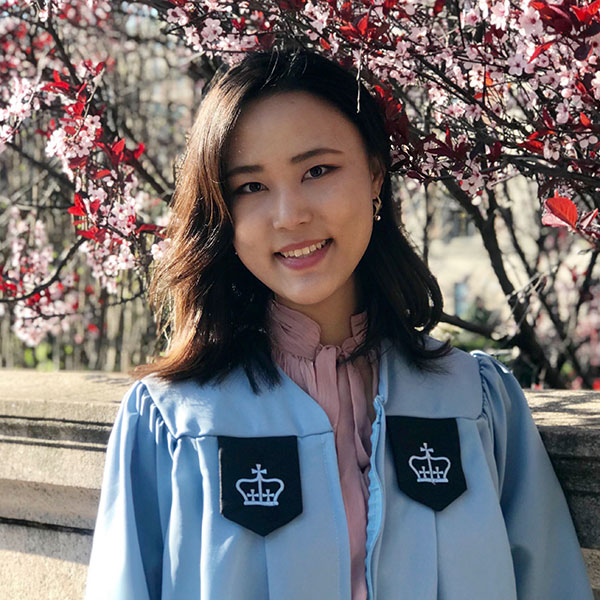 Zishu Sherry Qin graduated cum laude from Barnard College of Columbia University in May 2019, with a major in Art History and two minors in Economics and Sociology. While at school, she was a contributing writer to Barnard Bulletin, primarily focusing on the cultural scene of New York City. In 2018, she interned with MarketNews (MNI), where she grew her professional interest in economic and business reporting. She aspires to combine her liberal arts background with her knowledge of economics to report from an interdisciplinary perspective. After graduation, she interned with Beijing Review, covering stories in culture and entertainment. Her academic and professional interests lie in macroeconomics and Asian markets. In her spare time, she loves traveling and visiting museums. Sherry was born in China and moved to the US after middle school and is fluent in Chinese Mandarin and English. She is a citizen of China.
---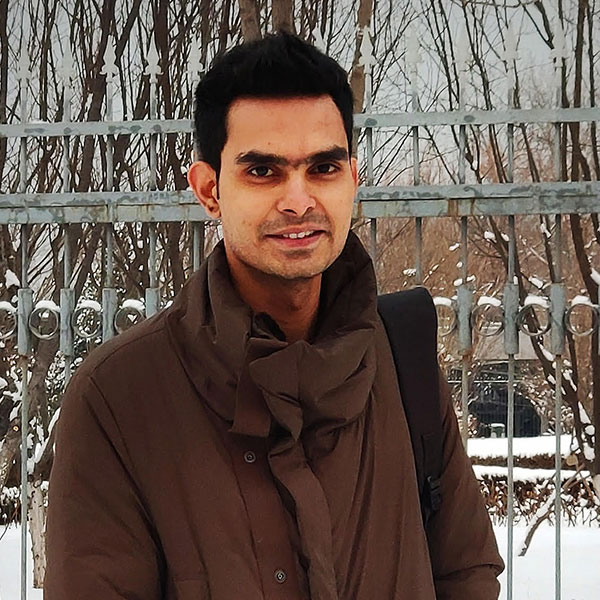 Gaurav Sharma earned a B.A. in Political Science (Honours) in 2007 from the University of Delhi and a Diploma in Journalism in 2009 from the Indian Institute of Mass Communication. Before joining the BER program, Gaurav was China Correspondent for Indo-Asian News Service (IANS), an Indian newswire. He covered China's internal politics and its ties with the U.S., India, and other countries. He reported on Xi Jinping's rise to become China's most powerful leader since Mao Zedong, the bruising US-China trade war, and the Korean nuclear crisis. He was a fellow at the China Public Diplomacy Association in Beijing in 2016. As IANS' correspondent in India, he reported on politics and human rights. He also covered the deadly earthquake in Nepal in 2015. He won a fellowship from the National Foundation for India to report on hunger and poverty. He is fluent in English and Hindi, and can also converse in Mandarin. His favourite book is Autobiography of a Yogi. Gaurav is a citizen of India.
---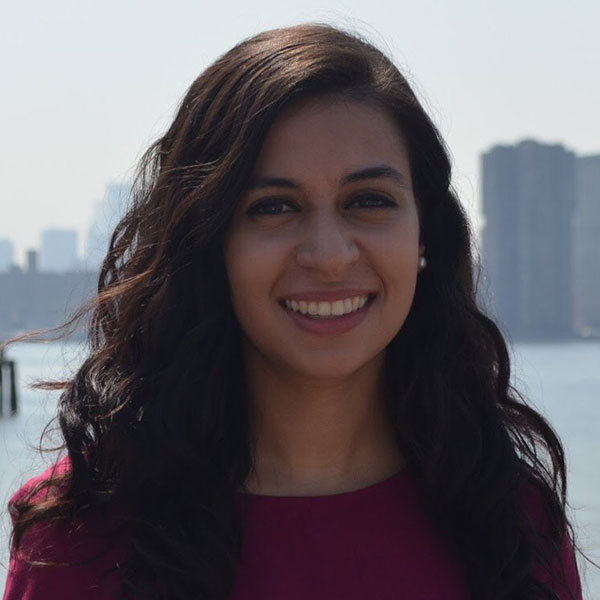 Daniela Sirtori-Cortina graduated magna cum laude from the University of Missouri-Columbia in 2016 with a B.A. in Journalism and Political Science. She worked as a reporter and assistant city editor at the Columbia Missourian, a newspaper at MU managed by professional journalists and staffed by students, and interned at The Buffalo News in the summer of 2015. After graduation, she interned with the wealth team at Forbes for nine months, tracking and valuing the fortunes of the world's richest people for the magazine's marquee billionaire lists. She then was a reporter for two years at the New York City bureau of British financial publication Citywire, a role in which she broke stories on local and international financial firms operating in Latin America. Daniela is fluent in English and Spanish, conversational in French and is working on honing her Portuguese. She is a citizen of Colombia.
---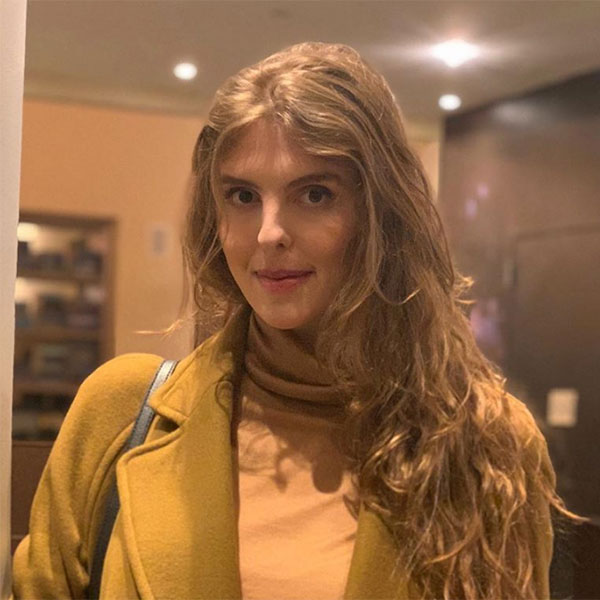 Natasha Solo-Lyons graduated Cum Laude with a B.S. in Marketing and Management and a minor in Creative Writing from Marymount Manhattan College in May 2019. She is the recipient of a gold key designation for achieving the highest GPA in her major within her graduating class. She has worked as an intern at a variety of organizations, including Victoria Beckham, New York Life, and Altfest Personal Wealth Management. Her interest in journalism grew during an internship at Hearst's CR Fashion Book, where she covered global fashion, beauty, and culture. Going forward, she is interested in stories about the economy and capital markets, global fashion, culture, and other topics. She enjoys playing tennis, as well as spending time with her family, friends, and dog. Natasha is a citizen of the United States, and a native New Yorker.
---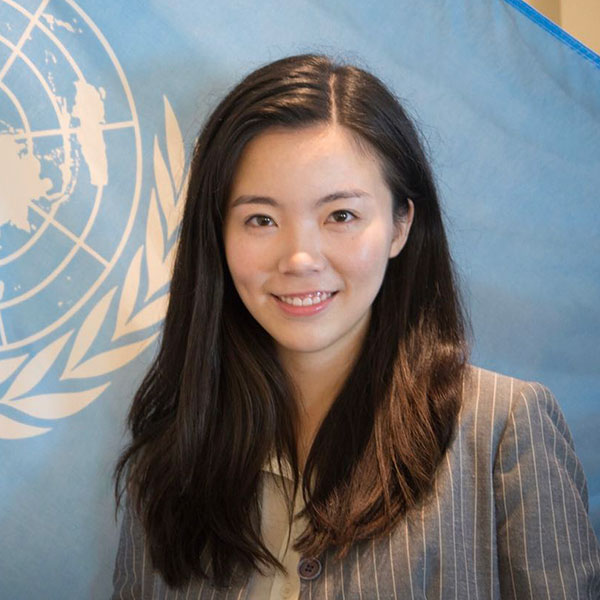 Hannah (Zhihan) Zhang graduated cum laude from New York University in 2018 with a B.A. in Economics and Mathematics, plus a minor in French. While an undergraduate at NYU, she interned at the United Nations as a communications specialist for the HeForShe movement, creating media content that advanced gender equality. This internship shifted her interest to a career in journalism, and she became a frequent contributor to The Economics Review at NYU. After graduation, she worked for Reuters' speed team in Beijing, monitoring breaking news about China's financial market, U.S.-China trade talks, and Chinese government policies. Besides business journalism, she is interested in narrative reporting, foreign correspondence, and global issues like women's rights and immigration. Hannah speaks fluent English, Chinese, and French. In her spare time, she enjoys reading in three languages, writing novels, and playing the piano. Hannah is a citizen of China. Blog: zhihanzhang.com